Fat Boy Tens 2019
Posted On August 16, 2019
---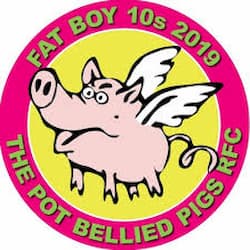 The Fat Boy Tens 2019 will make its mark on September 7th in the Philippines as the popular charity rugby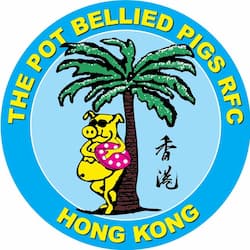 tournament, organised by the Pot Bellied Pigs RFC, makes its return for the 16th edition.
Fat Boys 10s Rugby
The tournament was started in 2003 and the Fat Boy Tens sees a number of local and international rugby teams attend.
The tens rugby tournament also "raises funds to support thousands of underprivileged kids in the Philippines, Laos, Myanmar, Cambodia and Vietnam, it also brings children together to teach them both rugby and life skills." (according to this article by DHL inMotion).
Last year, £90,000 was raised over the weekend at the rugby tournament.
2018 Fat Boys 10s winners
Shield Final: BaaBaric Rams 10-0 South Min Lumads
Bowl Final: Makati Chiefs 17-5 Port Moresby Fiss Potts
Plate Final: Bush Turkeys 17-5 Manila Nomads
Cup Final: Valley Kangaroos 5-0 Taipei Baboons
Who are the Pot Bellied Pigs?
The popular and very social rugby club was formed in 1997 and its first tour was to the Philippines (Manila). The club was made up of players from various Hong Kong-based rugby clubs. The initial tour was played against the Manila Nomads.
In 2001 the Pigs went on to be affiliated with the Hong Kong Rugby Union and have since then embarked on a number of social rugby tours and raised monies for charitable organisations in Asia. The club "draws on like-minded rugby players from clubs all over Asia and beyond who adhere to the true amateur spirit of the game of rugby union."
Tragically the Pot Bellied Pigs were on their 25th tour in 2002 when attending the Bali Tens. The event was infamously marred by the Bali Bombings which killed 202 people, 27 of whom were rugby players attending the Bali Tens. The Pigs lost two members in the blasts. The Club honours those victims every year with a special series of games at the Hong Kong 7s.
The one-day rugby tournament is preceded by the famous Fat Boys 10s Golf Tournament.
Venue: Challenger Field, Clark Airbase, Pampanga, Philippines
Date: 7th September 2019
---
Trending Now