GFI HKFC 10s: Everything you need to know in 2019
---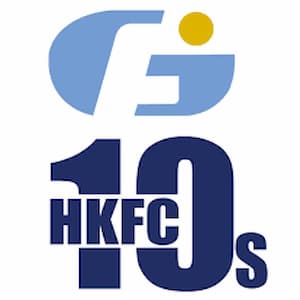 RugbyAsia247 will be at the 2019 GFI HKFC 10s (also known as the Hong Kong Tens). What is the tournament, who is playing and what events are taking place?
GFI HKFC Tens: what is it all about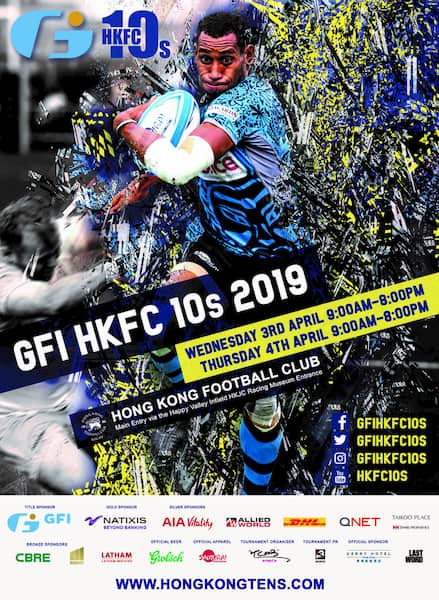 The rugby tournament has been running since 1986, initially launched to celebrate Hong Kong Football Club's centenary. It as regarded as one of the top tens rugby tournaments in the world due to the quality of players and teams involved.
Traditionally the annual rugby tournament takes place on the Wednesday and Thursday before the Hong Kong 7s.
In total 19 World Cup winners, including 10 All Blacks, from 1987 through to 2015 have played at the GFI HKFC Tens. In recent years, seven All Blacks who won the 2015 Rugby World Cup: Conrad Smith, Jerome Kaino (both 2003), Ben Smith, Charlie Faumuina (both 2008), Beauden Barrett, Sam Cane (both 2010) and Nehe Milner-Skudder (2013) have played at the GFI HKFC Tens.
Venue: Hong Kong Football Club
The HKFC (Hong Kong Football Club) main entrance is situated along Wong Nai Chung Road (via an underpass) to the Happy Valley infield.
The 10s is played on the club's main pitch which is an all-purpose artificial turf, and the fans are seated very close to the action.
Address:

3 Sports Road, Happy Valley, Hong Kong
Official Charity 2019
Every year the tournament partners with an official charity partner and raises funds for a great cause. In 2019 the Hong Kong Cancer Fund | 香港癌症基金會 will be the official charity for the 2019 GFI Tens.
Rugby Legends Tackle Cancer
As part of the partnership with the Hong Kong Cancer Fund, a special exhibition game has been arranged for the second day of the tournament, Thursday, April 4th. The match will  feature a 10-a-side touch rugby game "with each team mixing current and former rugby stars with amateurs, and will kick off at 3:50 pm, ahead of the two Cup semi-finals.
Some of the star players confirmed include Alesana Tuilagi (Samoa), David Campese & Justin Harrison (Australia), DJ Forbes, Scott Waldrom, Terry Wright (New Zealand), Jim Hamilton (Scotland), Sam Viriviri (Fiji), Rowan Varty (Hong Kong), Simon Shaw, Tom Varndell, Andy Goode, Ben Gollings and Rob Vickerman (England).
GFI HKFC Tens 2019: teams and pools
16 top quality rugby teams take part and have been seeded and placed into pools.
Pool A
Biarritz Gavekal
The number 1 seeds are Biarritz Gavekal who have won the GFI HKFC Tens for the past two years and will be looking to be the 1st team since New Zealand Metro in 2006 to win three Cup finals in a row.
Home: Hong Kong / France
Founded: 2015
2019 seeding: 1
Cup winners: 2017, 2018
Kir Club Pyrenees
As the only French representative, Kir Club Pyrenees are a well established touring team who have played at the Emirates Dubai Rugby Sevens, World Club Tens, Singapore Sevens, Roma Sevens and more.
Home: France
Founded: 2004
2019 seeding: 8
Cup semis 2009 Plate winners 2017
Projecx Waterboys
The Scottish based outfit is another top-class touring rugby team who have participated at the Emirates Dubai Rugby Sevens, Kinsale 7s, Rugby Barbados World 7s and more.
Home: Scotland
Founded: 2012
2019 seeding: 9
Plate semis 2016-18
Shanghai RFC: The Silver Dragons
The Chinese-based rugby side has a rich history having formed in 1881 and are competing in their 8th GFI HKFC Tens this year.
Home: China
Founded: 1881
2019 seeding: 16
Shield winners 2017
Pool B
Tradition YCAC
The Yokohama Country & Athletic Club have celebrated more than 150 years of rugby in Japan and have a well-established history at the HK Tens, finishing runners up on 3 occasions. The squad tends to be packed with NZ talent.
Home: Japan/NZ
Founded: 1866
2019 seeding: 2
Cup runners-up 2014, 2015, 2018
A-Trade Overseas Old Boys
Although the OOB is based in Hong Kong, they manage to attract some great players for the GFI Tens, including NZ 7s player Luke Masirewa in the past. They have played in the HK Tens since 2002 and participate in tournaments in Dubai, Manila, Sweden, Bangkok and Phuket.
Home: Hong Kong
Founded: 2004
2019 seeding: 7
Plate winners 2016, Plate runners-up 2018
Taikoo Place Scottish Exiles
Another local favourite, the Scottish Exiles are formed from players playing with HK Premiership club HK Scottish RFC, some of whom will play with the newly formed Global Rapid Rugby, South China Tigers.
Home: Hong Kong
Founded: 2012
2019 seeding: 10
Cup semis 2015, Bowl winners 2018
Irish Vikings
Irish Vikings have included Jesse Houston (New Zealand 7s 2017-18) and Blake Barrett, younger brother of All Blacks Beauden, Scott and Jordie. In addition, Sam Pailor will represent Vikings for a third year, while the squad also includes three Kiwis from Hong Kong Grand Championship winners HKU Sandy Bay.
Home: UK
Founded: 2001
2019 seeding: 15
Bowl runners-up 2009, 2017; Shield winners 2010, 2013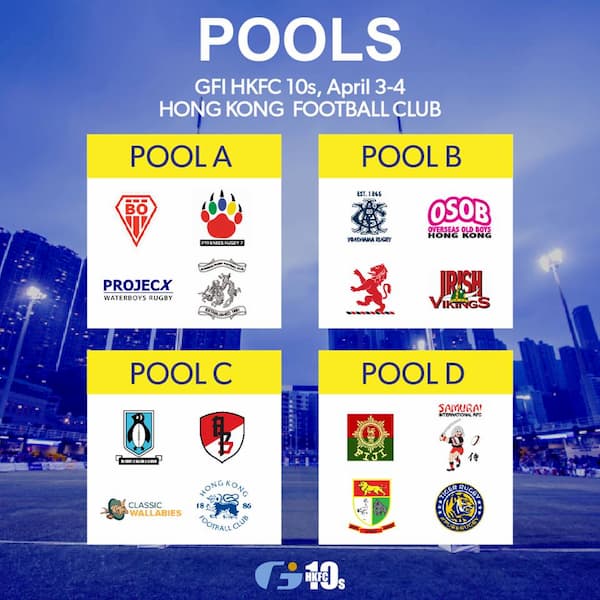 Pool C
Grove Penguins
The full name of this famous touring team is the Penguin International Rugby Football Club, and they have won the HK Tens twice before. They were also the World ten-a-side champions in 2016 and celebrate their 60th anniversary in 2019. A number of capped internationals have played with the Penguins in Hong Kong.
Willie Walker and former All Black Scott Waldrom will co-coach Penguins for the third time. Players in the squad include Thomas 'The Tank' Waldrom and Jordan Simpson-Hefft (both from England), Tongan prop Tolu Fahamokioa, former Scotland Sevens scrumhalf Russell Weir, New Zealand Sevens development squad players James Little & William Warbrick.
Home: UK
Founded: 1959
2019 seeding: 3
Cup winners 2013, 2016
Asia Pacific Dragons
Another regular team to feature at the GFI Tens, APD is a powerhouse side that has won the tournament on 3 occasions. The team are also part of the new Global Rapid Rugby and will be based in Singapore. The team includes All Black centre Anthony Tuitavake and Tonga legend Nili Latu. Other internationals include hooker Sefo Sakalia, flyhalf Kali Hala of Tonga, Fijians Naulia Dawai, Asaeli Tikoirotuma, Josua Kerevi and veteran Sireli Bobo.
From an Asian perspective, Japan national team players include prop Kensuke Hatakeyama, flyhalf Jumpei Ogura and wing Christian Loamanu.
The head coach is Takuro Miuchi, assisted by fellow former Japan captain Takashi Kikutani and Atsushi Tanabe.
Home: Asia-Pacific
Founded: 2011
2019 seeding: 6
Cup winners 2012, 2014-15
Classic Wallabies
Former test lock Justin Harrison has taken the reigns of the Classic Wallabies as manager. The Classic Wallabies have one of the older squads but rely on their experience to upset the young upstarts. It is their third Hong Kong Tens tournament.  Stephen Larkham, who won 102 caps for Australia and the 1999 World Cup, will coach the Classic Wallabies. Other big names former Wallabies set to play include Wendell 'Big Dell' Sailor, Steve Kefu, Laurie Weeks, Albert Anae and Nathan Charles. Several current Australia Sevens players are also in the squad with Boyd Killingworth, Brandon Quinn and Tom Connor confirmed.
Home: Australia
Founded: N/A
2019 seeding: 11
Bowl semis 2017-18
Natixis HKFC
The 'home team' are a regular in the Hong Kong Premiership and have won 3 shield titles at the HK Tens. They also have players that will represent the new South China Tigers in the GRR tournament. Alesana Tuilagi who played at the 2007, 2011 and 2015 Rugby World Cups has been confirmed. Samoan Sevens player Neria Fomai is also in the squad.
Home: Hong Kong
Founded: 1886
2019 seeding: 14
Shield winners 2012, 2016, 2018
Pool D
Mourant Fiji Army
A debut showing from the Mourant Fiji Army and a 4th seed ranking show that these guys mean business. The team includes sevens stars Isake Katonibau and Apisai Domolailai and the side are the reigning champions in the International Defence Rugby Competition.
Home: Fiji
Founded: NA
2019 seeding: 4
Debutants
Samurai International
Samurai is another well recognised touring rugby team and participant at the GFI HKFC Tens. Although they are yet to win the Cup (with three runners up titles) the Samurai International will hope to break their hoodoo this year. Bay of Plenty and Maori All Blacks coach Clayton McMillan will coach the Samurai Rugby at the tens. The side will compete in a number of rugby events this year.
Home: UK
Founded: 1996
2019 seeding: 5
Cup runners-up 2010, 2013, 2016; Plate winners 2018
Hunter and Boo East Africans
Perennial crowd favourites, the East African based team predominantly features players from Rwanda, Uganda and Kenya. However, academy players from South Africa have also joined them in the past.
Home: Rwanda
Founded: 2015
2019 seeding: 12
Bowl runners-up 2018
Tiger Rugby
Tiger Rugby, is an elite international rugby team based in Atlanta, USA and are entering their second HK Tens. They reached the Bowl semis in the 2018 tournament and will look to improve. They will move on to Scotland for the Melrose 7s after the HK tournament.
Home: USA
Founded: 2007
2019 seeding: 13
Bowl semis 2018
Events at GFI HKFC Tens 2019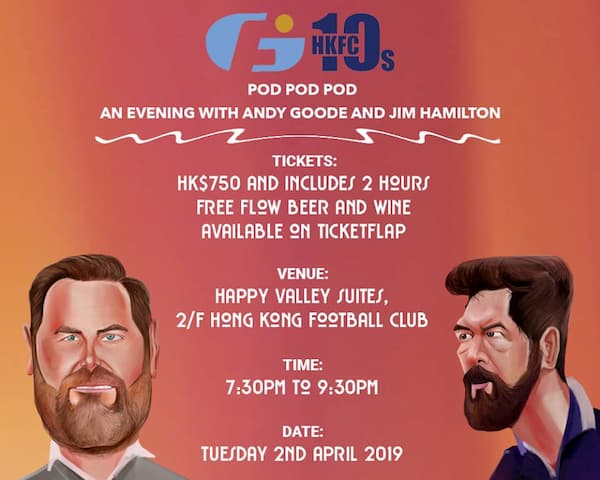 As is the tradition at the tens, a number of social events are scheduled to take place around the two-day festival.
The Rugby Pod podcast Live at HKFC
Tuesday 2nd April: The Rugby Pod podcast
The number 1 sports podcast in the UK, The Rugby Pod stars former international rugby players Jim Hamilton (Scotland) and Andy Goode (England) who will run a live show at the Hong Kong Football Club.
GFI HKFC Tens 2019 rugby
The GFI HKFC Tens see two days of high-quality rugby action at the Hong Kong Football Club with 16 teams involved.
Wednesday 3rd April: General Admission
Thursday 4th April: General Admission and Rugby Legends Charity Game
GFI HKFC 10s 2019 Afterparty
The GFI HKFC 10s hosts The Church afterparty with revellers likely to take full advantage of the public holiday on the 5th of April in Hong Kong.
Thursday 4th April: Afterparty
Tickets: GFI HKFC 10s 2019
The tickets for the GFI HKFC are available here and start from 120 HKD for 1-day general admission or up to 1200 HK for both days admission, access to after party and the Rugby Pod Podcast event.
---
Trending Now