Hong Kong China Women's XV vs Sweden
---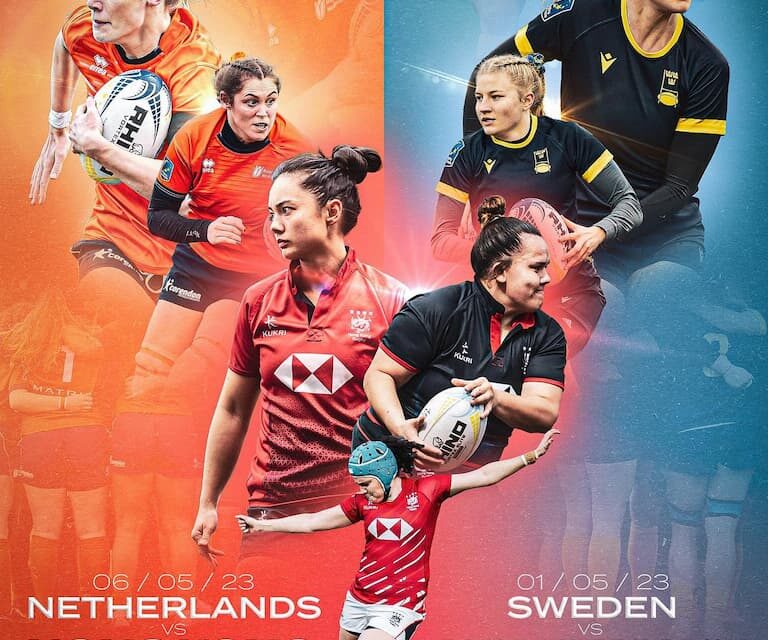 Hong Kong China Women's XV start their European tour today against Sweden, with the match being played in the Netherlands at 2 PM local time.
Head Coach Royce Chan Leong-sze has named her squad to face Sweden at NRCA Amsterdam, and the team will be without the 7s players who just wrapped up two weeks in South Africa at the Challenger Sevens Series.
This tour has been supported by World Rugby and will help the team to prepare for the upcoming Asia Rugby Women's Championship 2023 which takes place in Kazakhstan – the opening match for HK China will be against Kazakhstan on May 23, 2023.
The Europeans will become the higher-ranked side if they beat Hong Kong China, and Hong Kong would drop down to 19th. This means they would fall below their opponents on 6th May, the Netherlands, if held to a draw or beaten by Sweden in Amsterdam.
The Asian side cannot improve to 15th place on the World Rugby rankings even if they win.
Sweden is currently coached by former England centurion Tamara Taylor who recently played in the Tradition HKFC Tens 2023.
1. TSANG Hoi Laam 2. GOT Fion 3. NG Ki Sum 4. TURNER Roshini 5. CHOW Mei Nam 6. PUN Wai Yan 7. SIU Wing Ni Winnie 8. LAM Tsz Yan 9. AU King To 10. RYAN Aileen 11. SO Yee Kei Cherly 12. QIAN Jiayu 13. WONG Sze Ying 14. HO Tsz Wun 15. LO Wing Yin 16. HEREWINI Kea 17. DHAR Tanya 18. TSANG Ching Man 19. BALTAZAR Chloe 20. FONG Rachel 21. CHAN Abigail 22. CUVELIER Nadia 23. RICHARDSON Megan
The match will be streamed for free here.
World Rugby Rankings
Correct at the time of publishing based on World Rugby.
Hong Kong China – #15
Netherlands – #16
Sweden – #20
Asian Rugby Tournaments 2023
---
Trending Now