How is Asian rugby celebrating IWD 2022?
---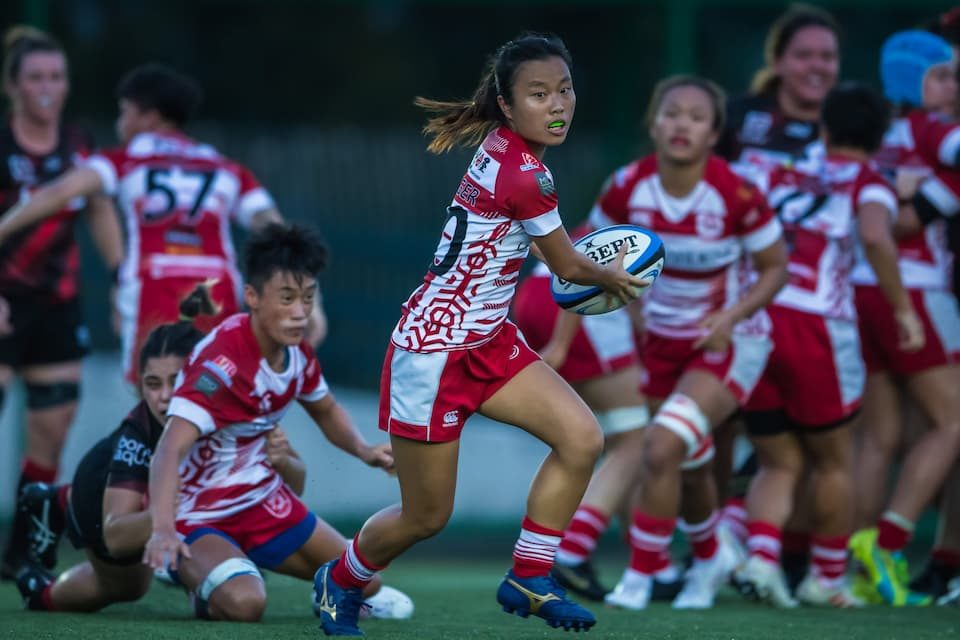 We look at how Asian rugby is celebrating International Women's Day (IWD) 2022. Many of the Unions are uniting under the banner of #BreakTheBias this year.
We asked you to let us know about the events that are happening in the region and this is what we know so far:
Feature Photo Credit: HKRU
Singapore Rugby Union – International Women's Day 2022
The SRU have said they have "a huge week ahead in the lead up to International Womens Day 2022" and will be bringing you #BreakTheBias story from women within the Singapore Rugby Community they have said across their social channels. They are sharing a number of personal stories on their Facebook page.
This will culminate in an IWD Panel Facebook page discussion at 7 pm (local time) on March 8, 2022. They have said "four very special guests" will be involved, and these will be:
The Singapore Rugby Union have also asked to hear from the wider female rugby community and the barriers they have had to overcome to play or support the game.
Philippines Rugby Football Union – Celebrating IWD 2022
The PRFU will be speaking hosting a Facebook Live forum on International Women's Day on Tuesday, 8th of March 2022,  at 7 pm (PH time).
The Facebook Live forum will also feature the PRFU Unstoppables, Grassroots to Global Forum Ambassadors, and Philippine Volcanoes with 3 special international guests lined up: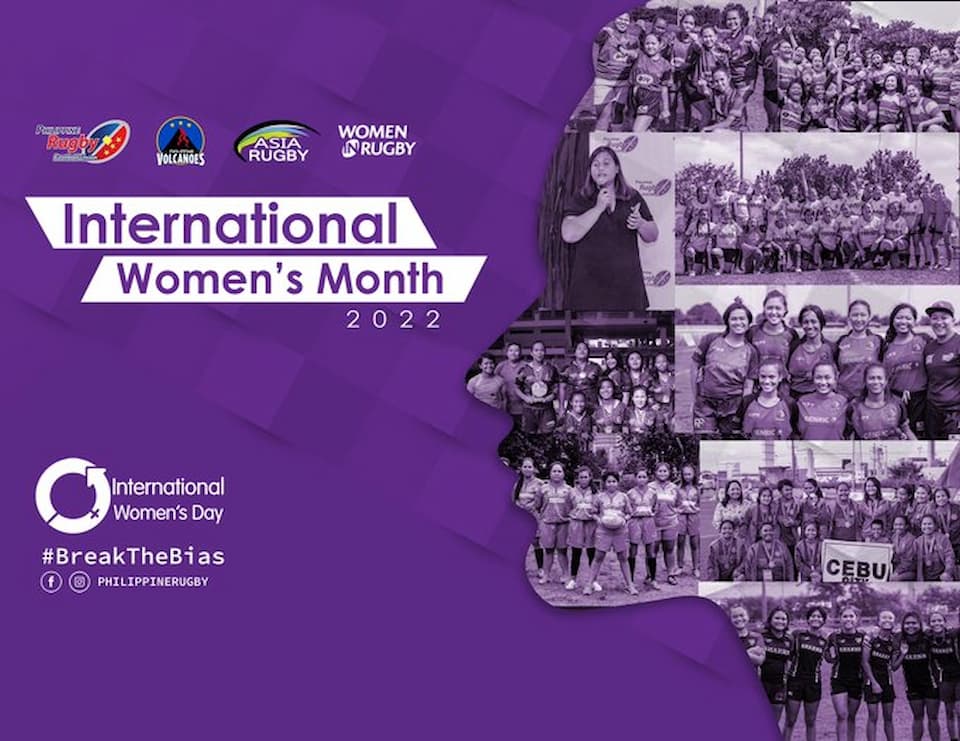 No Woman No Try – Womens Rugby Documentary
Amazon Prime Video is releasing the documentary "No Woman No Try" exclusively on Prime Video worldwide, on 25 March 2022.
Prime Video says the film is "an honest and confronting documentary about the current status of gender, ethnicity and sexual equality within women's rugby". The video appears as if it will be a very UK-focused documentary but some of those involved, among others in the production, are:
Victoria Rush, director of No Woman No Try said: "The #IAmEnough movement in 2020 resonated with women all over the world, uniting people across the rugby community and giving women's rugby her voice. The movement was an incredible moment, but just that. Social media doesn't make changes on its own.
I developed No Woman No Try to bridge the gap between men's and women's sport in the media, to inspire further generations of women and girls to know the sports landscape theirs too. Because if you can't see it you can't be it."
You can read more about how IWD was celebrated in 2021 in Asian rugby circles.
If your rugby club, team, or Union in Asia is celebrating International Women's Day (IWD) 2022, please let us know and we will add it to the list of events!
Women's Rugby
---
Trending Now