Japan Rugby League One 2022-2023: Round 2 Preview
Posted On December 23, 2022
---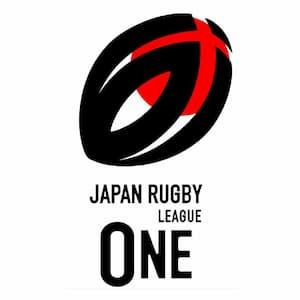 Round 2 of the JRLO 2022 – 2023 season gets underway over the Christmas weekend and matches are played on 24-25th December across all three divisions.
Japan Rugby League One 2022-2023: Round 1 Results
Division 1 JRLO
Ricoh Black Rams Tokyo 8-34 Mitsubishi Heavy Industries Sangamirha Dyanaboars
Toyota Verblitz 31-26 Shizuoka Blue Revs
Saitama Panasonic Wild Knights 22-19 Toshiba Brave Lupus Tokyo
NEC Green Rockets Tokatsu 36-34 Hanazono Kintetsu Liners
Tokyo Suntory Sungoliath 18-31 Kubota Spears Funabashi Tokyo Bay
Yokohama Canon Eagles 39-30 Kobelco Kobe Steelers
Division 2 JRLO
Hino Red Dolphins 46-26 Kamaishi Seawaves
Honda Heat 27-35 Urayasu D-Rocks
Toyota Industries Shuttles Aichi 30-19 Shimizu Koto Blue Sharks
Division 3 JRLO
Mazda Skyactives Hiroshima 7-26 Chugoku Electric Power Red Regulions
NTT Docomo Red Hurricanes 22-18 Kyushudenryoku Kyuden Voltex
For brief highlights from all matches in JRLO round one, please visit here.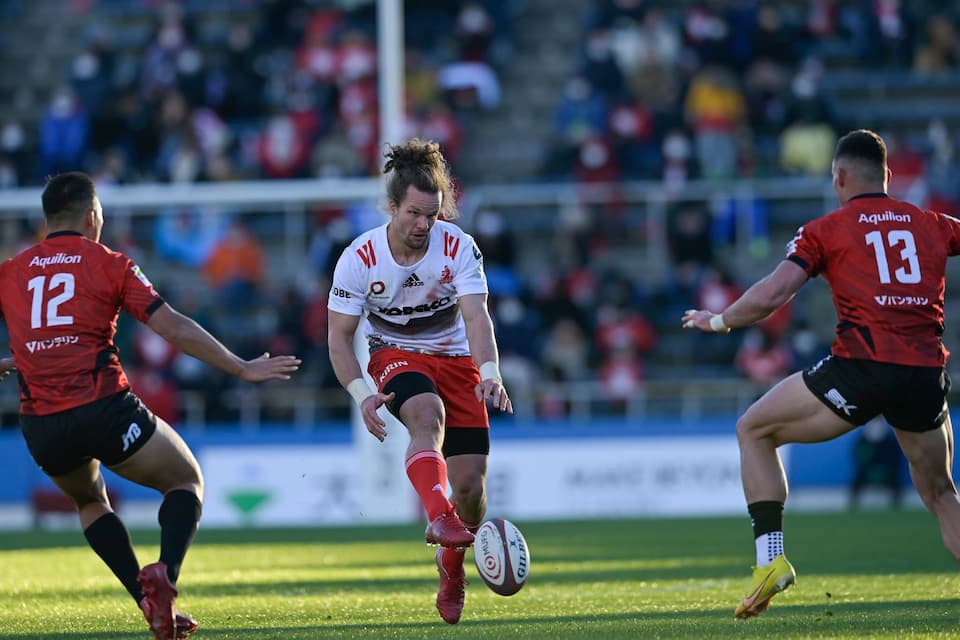 JRLO Division 1 – Round 2
Saturday 24 December 2022
Kobelco Kobe Steelers vs Hanazono Kintetsu Liners – Kobe Universiade Memorial Stadium, Hyogo, 1pm
The Kobelco Kobe Steelers went down to the Yokohama Canon Eagles in the opening round and they will be looking to get off the mark when they host last term's second-division champions, the Hanazono Kintetsu Liners.
Kobe, who won the title four years ago under the direction of Wayne Smith, still have the Rugby World Cup-winning
Black Ferns coach on board as a mentor for coach Nick Holten and his coaching team.
Kobe will be looking to their new star, the 21-year-old flyhalf Seungsin Lee, to wield a major influence and to kickstart the season with a win. The six-cap Brave Blossoms' international, who has Korean lineage, kicked six from six during the loss to Yokohama and will be lining up against Super Rugby player Jackson Garden-Bachop, who covers for the injured Quade Cooper.
The 15-test All Black Ngane Laumape will also be looking to dominate the midfield exchanges for the Steelers, while Will Genia remains a key threat at scrumhalf for the Kintetsu Liners, and Kintetsu coach Yoshitake Mizuma will be hoping the half-back pair click at Kobe to cause the home side some problems.
Toshiba Brave Lupus Tokyo vs  Ricoh Black Rams Tokyo – Ajinomoto Stadium, Tokyo, 2.30pm
Todd Blackadder's Toshiba Brave Lupus lost against the Wild Knights last weekend and hope for a better result when they face the Black Rams who also started the season with a loss to the Dynaboars.
Ricoh coach Peter Hewat will be hoping for a better defensive performance as his side's try line was breached four times. They will also be hoping to be more clinical with their chances. The visitors need Wales midfielder Hadleigh Parkes, and England backrower Nathan Hughes, to lead the way.
Sunday 25 December 2022
Mitsubishi Heavy Industries Sangamirha Dyanaboars vs  Toyota Verblitz – Sagamihara Gion Stadium, Kanagawa, 12pm
The last time the Mitsubishi Heavy Industries Dynaboars were in the Japanese top flight, they failed to concede less than 10 points once and leaked an average of 42 per game.
They started this season with 34-8 win and were the only bonus-point victor on the first weekend to top the JRLO table. The Dynaboars may unveil their star recruit, backline Wallaby Matt To'omua.
Toyota Verlitz is unlikely to hand out any free gifts on Christmas Day who themselves will want to back up the impressive 31-26 win over the Shizuoka Blue Revs, especially scoring 31 unanswered points to put their visitors away. Brave Blossoms' back row dynamo Kazuki Himeno will hope to have more game time this week for Verblitz.
Yokohama Canon Eagles vs Kubota Spears Funabashi Tokyo Bay – Showa Denko Dome Stadium, Oita, 12pm
Two first-round winners meet at Oita and Eagles coach Keisuke Sawake will be lifted by how his men held their nerve in the latter stages to see off a determined opponent, who on four different occasions replied to an Eagles score with one of their own to close to within two points.
Brave Blossoms flyhalf Yu Tamura, scored 24 points on return from injury for the Eagles, while Springbok scrumhalf Faf de Klerk, was good on his debut.
Kubota beat last season's beaten finalist which ended their losing streak against Suntory that dated back to 2004. Springbok hooker Marx and Wallaby flyhalf Foley both put in strong performances in the victory.
Tokyo Suntory Sungoliath vs NEC Green Rockets Tokatsu – Ajinomoto Stadium, Tokyo, 2.30pm
Last season, it took until the seventh week before Suntory tasted defeat but they were opening-round losers last weekend.
The last time Sungoliath faced the Green Rockets, they were resounding 76-31 winners – but both Beauden Barrett and Samu Kerevi were playing.
Green Rockets Director of Rugby, Michael Cheika, ensured the team were resilient in their two-point win over Kintetsu, and the 130kg winger Taqele Naiyaravoro was impactful off the bench.
Shizuoka Blue Revs vs  – Saitama Panasonic Wild Knights – Yamaha Stadium, Shizuoka, 2.30pm
Last season the Blue Revs lost in the 81st minute to the Wild Knights with an after-the-siren try from the Aussie-born Brave Blossom Jack Cornelsen, coolly converted by the Wild Knights' test flyhalf, Rikiya Matsuda.
In the opening round, The Blue Revs lost another close encounter away to Verblit, conceding 31 successive points but they did manage a losing bonus point.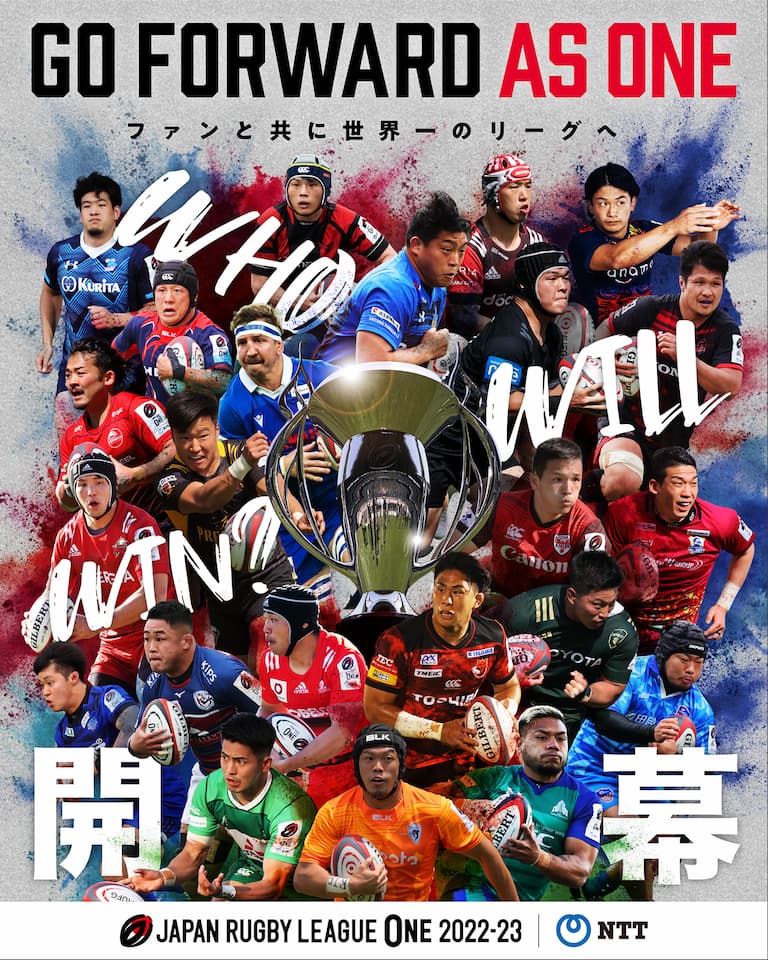 JRLO Division 2 – Round 2
Urayasu D-Rocks will be looking to start at home with a win, and back up last weekend's victorious start to the season when they welcome the Shimizu Koto Blue Sharks who were opening-round losers. Nevertheless, Shimizu will take confidence from the loss, having proved that – despite the lack of the big names of many of their divisional rivals – they can compete at this level.
The Heat are the first side in the division to make the long trip north to Iwate, to visit the Kamaishi Seawaves, which is a journey of over 1000km for the visitors.
Yasuo Suda's Seawaves have 16 new recruits to gel into the team and will hope to improve upon their season-opening 46-26 loss to Hino Red Dolphins.
The Christmas Day clash between the Shuttles and Dolphins could be the match of the round, with the teams coming off contrasting performances in their season openers.
The Dolphins secured their win but had serious lapses and they will need to be 100% focused. The Shuttles' international second rowers, Yoann Maestri, and James Gaskell will look to test the Dolphin's tight five at Paloma Mizuho Rugby Stadium.
Saturday December 24
URAYASU D-ROCKS v SHIMIZU KOTO BLUE SHARKS at Osaka, 12pm
Sunday December 25
KAMAISHI SEAWAVES RUGBY FOOTBALL CLUB v MIE HONDA HEAT at Iwata, 12pm
TOYOTA INDUSTRIES CORPORATION SHUTTLES AICHI v HINO RED DOLPHINS at Aichi,2.30pm
JRLO Division 3 – Round 2
Former Wallaby Wycliff Palu's Kurita Water Gush Akishima open their season in the second week and the side will be hoping for a winning start against Kyushudenryoku Kyuden Voltex who narrowly lost their opening game against NTT Docomo Red Hurricanes.
The Chugoku Electric Power Red Regulions host the Red Hurricanes in the division's Christmas Day match, with the hosts winning their opening match against Mazda Skyactives Hiroshima 26-7 last week.
Saturday December 24
KYUSHUDENRYOKU KYUDEN VOLTEX v KURITA WATER GUSH AKISHIMA at Fukuoka, 3pm
Sunday December 25
CHUGOKU ELECTRIC POWER RED REGULIONS v NTT DOCOMO RED HURRICANES at Okayama, 2.30pm
Rugby Competitions and Tournaments 2022-2023
---
Trending Now