55th HKRU New Year's Day Youth Rugby Tournament 2023
Posted On December 27, 2022
---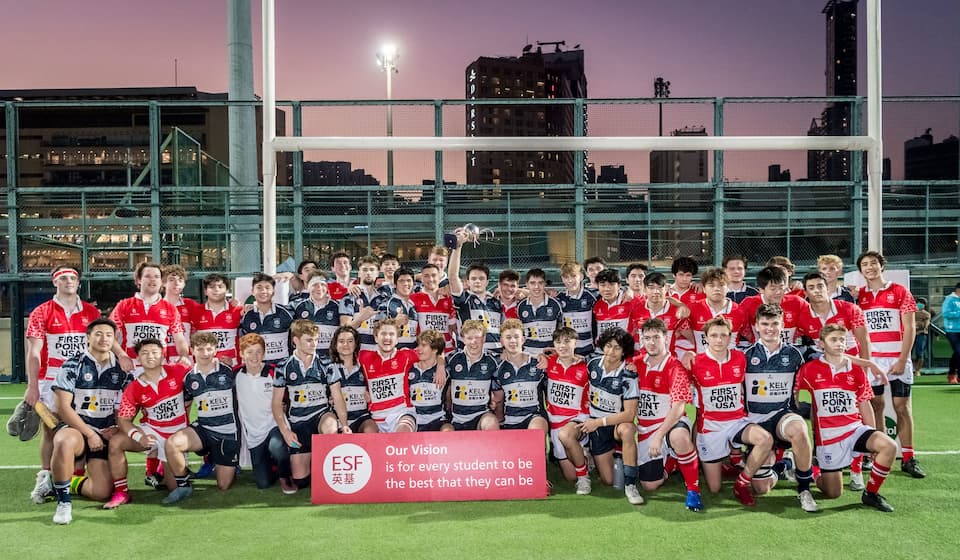 Age-grade rugby returns on 1st January to Hong Kong with the 55th annual HKRU New Year's Day youth rugby tournament which will be played at the Hong Kong Football Club.
The 2023 edition of the tournament is sponsored by Hysan Development and First Point USA, and will mark the return of the competition's long-standing format of Hong Kong versus Overseas-based schoolboys and girls.
Players, coaches and parents were invited to nominate potential New Year's Day representatives through 30 November 2022.
Mr Tony Karton, an HKRU Director with extensive involvement in supporting youth rugby said, "After some hugely successful performances by our Hong Kong men's and women's senior teams and at the Asia Rugby U19s championship, I am particularly excited to welcome the return of our overseas-based youngsters for the 2023 New Year's Day youth tournament.
New Year's Day has always been an important proving ground for Hong Kong talent, and after the challenges of recent years, it is highly encouraging to see the number of young players interested in participating."
HKRU New Year's Day Youth Rugby Tournament 2023 Format
366 nominations were received across the four age groupings and the 2023 tournament will feature matches for young men and women at U19s and U16s levels.
12.30 – Naylor Cup (U16 Girls)
13:50 – George White Trophy (Boys U16)
15.10 – Lassies Quaich (Girls U19)
16.40 – Middlesex Cup (Boys U19)
The response at the U19 level saw 230 of the total nominations coming at this age grade, including nearly 170 for the Boys U19, 70% of which were from Hong Kong-based youth players.
Following the HKRU Boys U19 victory in December 2022 which saw them qualify for the World Rugby U20 Trophy tournament in 2023, the Boys U19s match as it will serve as an additional talent identification opportunity for Hong Kong's coaches.  The HKRU U19s will travel to Kenya in July to compete.
28 local coaches and senior players, including current and former representative coaches Jevon Groves (Men's 7s), Tomos Howells (U19s) and Kevin West (women's rugby) are supporting the four teams to prepare for the tournament.
Firstpoint USA and HKRU
Firstpoint USA said, "Having established the exclusive partnership back in 2020, FirstPoint USA will continue to support and sponsor both men's and women's youth rugby in the region, providing life-changing pathway opportunities for both academic and athletic scholarships in the USA."
Robbie McRobbie, Chief Executive of the Hong Kong Rugby Union added "Our athletes consistently demonstrate that sport and education go hand-in-hand, and FirstPoint ensure that they get the expert guidance and support to find the best university fit for them….HKRU looks forward to continued success with FirstPoint USA in positively impacting the lives of Hong Kong boys and girls".
Attendance at Hong Kong Football Club is free to all and the public entrance is through the Hong Kong Jockey Club entrance to Happy Valley.
Asian Rugby Tournaments 2023
---
Trending Now