Japan Rugby Marketing, Inc Launched
Posted On December 7, 2022
---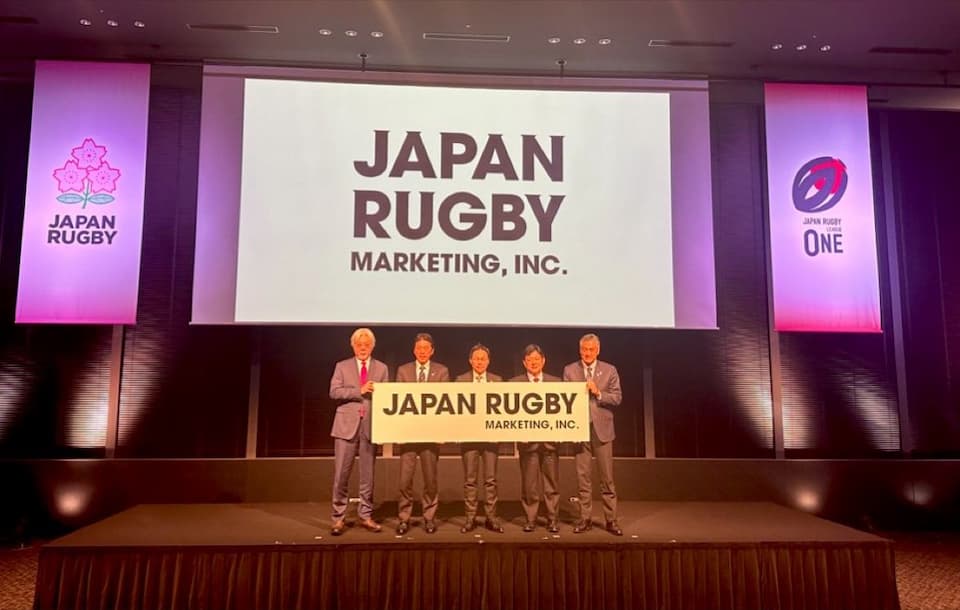 The Japan Rugby Football Union (JRFU), Japan Rugby League One (JRLO) and Sony Group Corporation (Sony) launched their new joint venture Japan Rugby Marketing, Inc. The primary focus will be "fan engagement and audience development across Japan's national rugby teams and Japan Rugby League One."
JRFU claims this will "significantly strengthen the marketing and promotion of Japan's national rugby team assets and Japan Rugby League One, to audiences throughout Japan and around the world." It should be noted that even for fans in Asia, it's tough or not even possible to stream League One in many countries.
Japan Rugby Marketing will aim to deliver digital rugby content "and other innovative fields of entertainment, to ensure that as many fans as possible can enjoy the sport."
One of the main goals is to broaden the fan base so we are very interested in what they plan to do to succeed in this. In the media statement, some of these means are to improve upon viewing experiences for fans as well as entertainment and "providing events and services that enable fans to enjoy rugby both in the real, and the virtual world."
Masato Tsuchida, President of the Japan Rugby Football Union said "The establishment of this joint venture organisation will help us deliver on these ambitions by promoting overall fan engagement and developing the sport as a whole."
Genichi Tamatsuka, Chairman of Japan Rugby League One also said "Japan Rugby League One is supported by our fans and clubs and through the tremendous support of our partners….. For League One to continue to grow and succeed, we need to dramatically increase the number of fans who support us."
Tamatsuka added that innovative technologies in the production of video and experiential content, ticketing and other UI/UX improvements, and valuable marketing solutions will be used.
Abby Hall, a Public Relations & Social Media Consultant who works with the JRFU, said online that Japan Rugby Marking Inc. has four main goals:
Increase the entertainment value of rugby
Streamline fan services
Cultivate an international community of fans
Globalise the Japanese game
Japan Rugby Marketing will be responsible for sharing rugby information and content through official apps and other digital channels.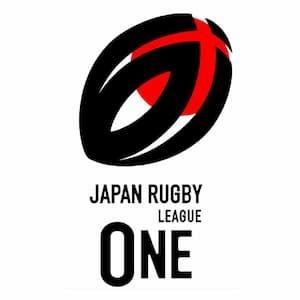 Japan Rugby League One – "Go forward as one"
Japan Rugby League One announced its new motto and concept ahead of the upcoming 2023 season would be "Go forward as one". This was also to emphasize the role fans play in making the league successful
Rugby and Digital Fan Engagement
We have seen recently that Cathay Pacific/HSBC Hong Kong Sevens started to bring rugby into the metaverse and offered NFTs at the event and will be staging a virtual stadium in The Sandbox, allowing the public to immerse themselves in rugby through games and quizzes. Hong Kong Rugby Union opened its first digital collectable marketplace and platform in partnership with NuArca Labs.
In May 2022, New Zealand Rugby (NZR) announced a major multi-year partnership with SAP to "power and accelerate" their digital transformation across all areas of the business which included elevating the fan experience.
World Rugby already confirmed it was looking to improve fan experiences at RWC 2023 in France with improved ground access to the interactions between referees and television match officials.
Global sports industry conference SportNXT which takes place in Melbourne in late March 2023 has already confirmed that the following individuals involved in rugby will be attending the international thought-leadership summit designed to shape the future of sport.
Pip Marlow – Salesforce CEO, Rugby Australia director and Rugby World Cup board member.
Ian Narev – Seek CEO and chair of NZ Rugby Commercial Ventures
Kenya Rugby Union signed a Memorandum of Understanding with 3 Japanese organisations (Hiraku Company, Seitoku Company and AAIC Partners Africa) to develop the game, and in September 2022 signed a 5-year partnership with BLOCKSPORT AG. The Swiss sports tech solutions provider will create a full digital ecosystem with the launch of a Fan Engagement App, Fan Tokens and NFTs – possibly the world's first rugby union to fully embrace the power of blockchain technology and tokenization.
---
Trending Now