Japan Top League 2021
Posted On October 1, 2020
---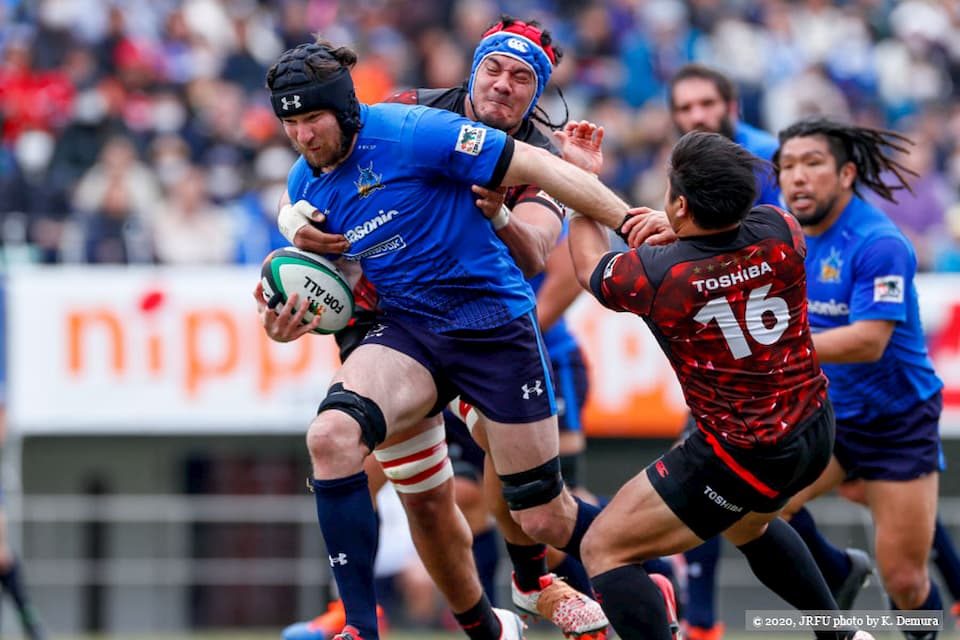 The Japan Top League is set to commence on January 26th 2021 and will feature 25 rugby teams in total. It will be played across three stages.
The Japan Top League 2020 season was cancelled in March due to COVID-19 but had already been suspended due to drug issues in the league. Since then a number of rumoured formats of the new Top League have been circulating.
The new confirmed details of the Japanese league in 2021 are confusing. Super Rugby's appeal started dwindling when the average rugby fan could no longer make sense of the tournament, and the proposed South African franchise addition to a new PRO16 rugby tournament in Europe, as has been reported this month, also seems to complicate that competition.
So will the new Japan Top League appeal to current fans, and new fans? World Rugby and Asia Rugby say there is a  spike of interest in rugby in Japan and across Asia based on the success of the RWC 2019 but will fans stick with tournaments that are not easy to follow?
Japan Top League Rugby 2021
The Top League in 2021 will be conducted in stages. The season starts on January 16, 2021, and ends in May 2021. It will comprise of three stages involving 25 rugby teams (16 current Top League professional teams) and 9 rugby teams from the Top Challenge in Japan (who are not pro teams).
Many well-known international rugby players have already committed to the Japanese teams.
Top League 2021 1st stage
At the first stage, which will run from 16th January to 6th March 2021, 16 Top League teams will be split into two pools of 8 (blue and white conferences) to determine their seedings for the second stage.
In addition, 9 Top Challenge rugby teams will also play among themselves, with the top 4 teams advancing to the second stage.
Top League 2021 2nd stage
The second stage runs from the 27th March to 25th April 2021. There will be a total of 20 teams competing and they will be split into four groups of 5 teams.
The 20 teams include all 16 current Top League teams, plus the four Top Challenge teams who qualified from the first stage.
The four pools will see the teams compete with only the teams in their respective pools before the top team of each group proceeds to the semi-final and final playoffs.
Japan Top League 2022
The results in 2021 will also be used to determine the ranking of teams for a new three-tier Japanese professional rugby union league which is scheduled to start in January 2022.
Sunwolves lifeline in 2021?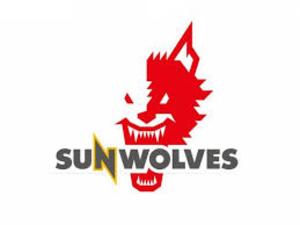 The insightful
Rugby News Japan FB page
has suggested the Sunwolves may even have a lifeline in 2021 due to the global pandemic and the mess its made of existing tournaments.
With Super Rugby as we know it, all but done, and South African Super franchises likely to join a new PRO16 league in Europe, its suggested another 8 team competition could start next in 2021.
The Super 8 Competition could feature 2 teams from New Zealand, 2 from Australia, one each from South Arica, the Pacific Islands (Fiji, Samoa and Tonga), Japan and Argentina. This is all speculation at this stage but a number of global rugby tournaments have question marks hanging over their heads.
Global Rapid Rugby
was also thought to be a potential avenue for the Sunwolves, but it seems the Western Force, who played in the Super Rugby Australia competition in 2021, and have since made high-profile signings, will be included in some sort of Australian competition in 2021 instead of GRR?
Japan foreign rugby player eligibility controversy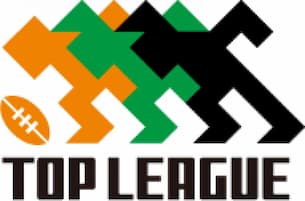 It's fair to say, aside from the COVID-19 disruptions, Japan Rugby Football Union (JRFU) has failed to capitalise on the Rugby World Cup they hosted a year ago in 2019.
For some years, the national men's team, the Brave Blossoms, although having two memorable world cups in succession, have also had to deal with a lot of criticism from some international fans for the number of perceived foreign players in their setup (although all legally within the World Rugby guidelines).
In recent months in 2020, Kyodo News reported on a dual eligibility issue within Japanese rugby and wrote of the dilemma that "The Japan Rugby Football Union confirmed that any player with a Japanese passport who is not eligible to play for the Brave Blossoms will continue to be regarded as non-Japanese as far as the Top League is concerned."
This followed claims of discrimination from three foreign-born players who say the player's rule (introduced in 2016,) constitutes "clear discrimination". Basically, rugby players with Japanese citizenship were treated as non-Japanese if they could not represent the Brave Blossoms.
In response, Top League Chairman Osamu Ota said "the union needed to protect players born in Japan" and that the purpose of the rule was "to help develop the Japan national team."
However, it has compacted the confusion on eligibility, as the article says, players could represent Japan at the Olympics in Sevens rugby for example, but could still not a be a  Japanese player in the eyes of the Top League.
A final decision was made by the JRFU on September 26th when the Japan Rugby Football Union confirmed that three players, "including two who are eligible to play for Japan in the Olympics, will continue to be denied Japanese status within the Top League simply because they are not eligible to play for Japan's national rugby 15s side, the Brave Blossoms."
Asian Rugby news
---