Japan Top League 2020 season cancelled
---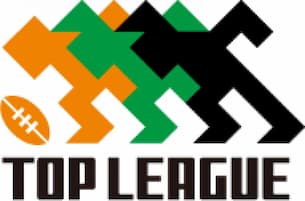 The Japan Rugby Football Union (JRFU) today confirmed the Japan Top League 2020 season is cancelled due to COVID-19.
Japan Top League 2020 season problems
COVID-19 (Coronavirus)
Kyodo News reported on the announcement and said the rugby union league "scrapped plans to resume in April to protect players and fans, as well as the companies which own each of the 16 teams in the competition.
As a result of cancelling its remaining 42 matches, there will be no official league standings this year, Top League said in a statement."
There were three reasons given for cancelling the remainder of the League this season
Ensuring the health and safety of visitors, players and stakeholders" was its foremost concern, international travel restrictions were another.
The global expansion of the coronavirus has prompted many governments, including New Zealand and Australia, to repatriate their nationals from abroad, resulting in many of our players returning to their home countries
The operations of parent companies in the League.
Drug scandals
In March 2020, the Japan Top League was already placed on suspension due to drug charges following the arrest of a player at Hino Red Dolphins. This was the second season in a row drug charges had caused issues in Japanese rugby.
The report in the Kyodo News said the league was conducting "thorough compliance education" with clubs after  Joel Everson was arrested on March 4 for cocaine use.
The Japanese Rugby Players' Association had already sent a letter to JRFU regarding the unfair implicit branding of all players as either drug users/unaware of Japanese drug laws via League-wide implementation of a 'Compliance Programme'. The Players Association said, "We believe players not involved in illegal activity should have usual opportunity to play."
All Japan Rugby Championship 2020
The JRFU said they would try to find another method to determine the four teams to contest the playoffs for the All-Japan Rugby Championship trophy which was due to be the top 4 rugby teams from the 2020 League.
The Championship is already missing overseas-based players caught up in the Coronavirus travel restrictions.
Japan Top League 2021
There was already a lot of confusion over the next season, with new formats and new dates being discussed. The COVID-19 pandemic has made the path ahead even more unclear.
Asian Rugby news 2020
---
Trending Now