Rugby World Cup 2023 Draw
Posted On October 5, 2020
---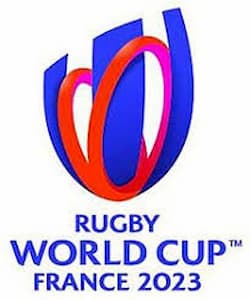 The Rugby World Cup 2023 draw will take place on 14 December 2020 in Paris, France, and the World Rugby rankings as of 1st January 2020 will be used to determine seedings for RWC 2023.
World Rugby Chairman Sir Bill Beaumont said: "The RWC 2023 Draw will be a greatly anticipated beacon of hope and excitement as we look towards France 2023 and beyond the global pandemic."
Rugby World Cup 2023 draw
World Rugby announced last week that the France 2023 Organising Committee confirmed that the Palais Brongniart in Paris will host the Rugby World Cup 2023 Draw. The draw was initially announced to take place two weeks earlier but due to the ongoing impact of the COVID-19 pandemic, it was pushed back.
The draw will be streamed live for fans via World Rugby's digital channels.
Rugby World Cup France 2023 General Manager Claude Atcher said: "As promised, the Rugby World Cup 2023 Draw will be organised as scheduled, which is great for teams and fans. Its organisation as planned is testimony to the hard work of everyone involved at the organising committee during the pandemic and will shine as a positive, shining light of confidence, hope and excitement. The Draw will give certainty to qualified teams, allowing them to prepare in the best possible conditions."
The seedings, in line with previous Rugby World Cups, will be based on World Rugby Rankings and teams will be put into three bands of four teams.
In total 20 teams will participate at RWC 2023 once all the qualifying has been completed.
Rugby World Cup 2023
Rugby World Cup 2023 will be celebrating 200 years of the sport and it will take place across France.
World Rugby said "Acknowledging the global COVID-19 impact on international rugby in 2020, with some teams not playing this year, and to be fair to all qualified teams, the Rugby World Cup Board has decided that the World Rugby rankings as of 1 January 2020 will be used to determine the five bands. This represents the fairest scenario given it was the last time that all teams were able to play."
Twelve national men's rugby teams are automatically qualified and Eight teams will come through the regional qualification process. These national teams will be allocated into bands as follows:
Band 1: South Africa, New Zealand, England, Wales
Band 2: Ireland, Australia, France, Japan
Band 3: Scotland, Argentina, Fiji, Italy
Band 4: Oceania 1, Europe 1, Americas 1, Asia / Pacific 1
Band 5: Africa 1, Europe 2, Americas 2, Final Qualifier Winner
For an Asian team to qualify, they will need to win the Asian Rugby Men's Championship 2021 and then take on the  Oceania runner up for play-off games home and away. The winner on aggregate will qualify while the loser will go to Final Qualification – Asia / Pacific 1 in the final qualification tournament in 2022. Read more here.
Read More Rugby News
---
Trending Now