RWC 2021: One Year Countdown
Posted On September 21, 2020
---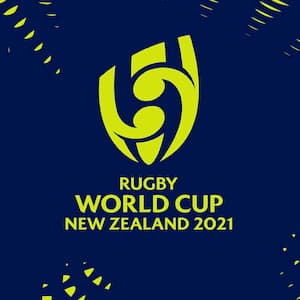 Over the past week, the countdown for Rugby World Cup (RWC) 2021 in New Zealand was celebrated and the first announcements of the Rugby World Cup 2021 coach interns were made. The women's Rugby World Cup kicks off on September 18th 2021 at Eden Park, Auckland, New Zealand.
Rugby World Cup 2021
World Rugby Chairman Sir Bill Beaumont said: "The countdown is on with just one year to go until the women's edition of the Rugby World Cup kicks off in the southern hemisphere for the first time in its history. While taking into account the unique and challenging circumstances caused by the global COVID-19 pandemic, planning is progressing very well and hosts New Zealand are on course to supercharge the women's game, welcoming the world's best teams to what we know will be an exciting and exceptional tournament. 2021 is set to be a special year for women's rugby as it takes centre stage."
World Rugby and hosts New Zealand Rugby (NZR) confirmed that the hosts, the Black Ferns, will play their opening match of Rugby World Cup 2021 at Auckland's Eden Park.
In total, Eden Park and Whangarei's Northland Events Centre will host a combined six matches on the opening matchday on Saturday, 18 September 2021.
The other pool stage match days, which take place on Thursday, 23 and Tuesday, 28 September,  will be hosted at Waitakere Stadium and Northland Events Centre.
RWC 2021 Volunteers
Rugby fans can register their interest in joining the team behind the tournament by becoming official volunteers of Rugby World Cup 2021.
The RWC 2021 website said, "Volunteers will play a key role in delivering the tournament and across a range of roles including hosting and way-finding, accreditation and team liaison."
Fans can register via the Rugby World Cup 2021 website.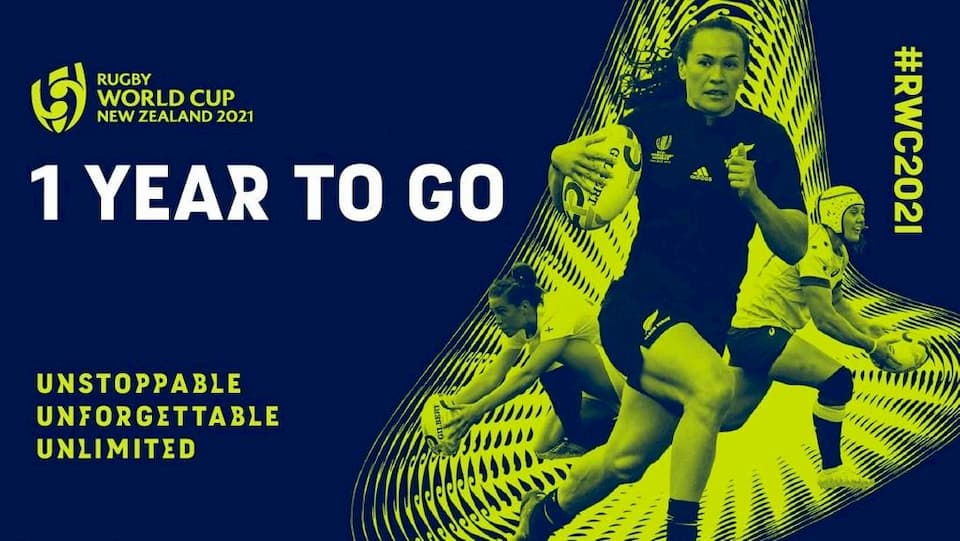 Rugby World Cup 2021 Coaching Internship Programme
As reported earlier in September 2020, the Rugby World Cup 2021 will offer unique coaching internship opportunities to the qualified teams participating.
Six of the nine qualified national teams have now confirmed they have appointed their inter coaches, while all 9 Rugby World Cup 2021 qualified teams have said they will take up the Coaching Internship Programme opportunity.
World Rugby General Manager for Women's Rugby Katie Sadleir said: "We are delighted to see all qualified participating unions take the opportunity to expand and diversify their coaching teams for Rugby World Cup 2021 and continue to support the development of female coaches through the Coaching Internship Programme.
Creating quality deployment opportunities for female coaches is a crucial and necessary step to ensuring they have a relevant, meaningful experience, which we know is a barrier for female coaches when applying for high-performance coaching positions across both the men's and women's game."
In Asia, the qualifiers are still to be determined. No dates are set for the Asian RWC 2021 qualifiers which include Hong Kong, Japan and Kazakhstan.
The following coach interns have been confirmed for RWC 2021.
Canada – Maria Gallo: Former Canadian 15s and 7s international, Rugby Canada Hall of Fame inductee, former head coach of UBC (University of British Columbia) Thunderbirds women's rugby programme and current Canada Women's 15s assistant coach.
France – Céline Allainmat: Former France 15s and 7s international, current coach at Stade Rennais Rugby.
USA – Kate Daley: Former USA 15s international, head coach of Penn State Women's Rugby and assistant coach of USA Women's 15s team.
England – Amy Turner: Former England 15s and 7s international and current RFU Professional Pathway Officer and Women's Performance Pathway coach.
South Africa – Laurian Johannes: Former South Africa 15s international and current South Africa Women's U20 head coach.
Australia – Inge Visser: Former Netherlands 15s and 7s international, former head coach University of New England Rugby Lions.
Fiji, New Zealand and Wales will confirm their participating female coaches at a later stage in 2020.
Rugby News
---
Trending Now