Lanna Rugby Tens League 2019 matches confirmed
---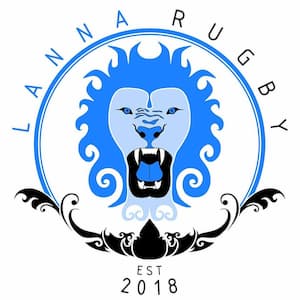 Lanna Rugby Tens League has confirmed the schedule of matches for its inaugural season, with the rugby matches set to kick off on Saturday 3rd August 2019.
We had previously reported that the Lanna Rugby Tens League was due to start in 2019 when we spoke to founder Thomas Stubley.
Which teams will play in the Lanna Rugby Tens?
There are four teams confirmed for the 1st season of the rugby tens league in northern Thailand.  In our interview in April, they were hoping for two divisions with a total of 12 rugby teams.
Chiang Mai All Stars
Chiang Mai University
Prince Royal's College
What is the format of the league?
There will be three round-robin rounds of games before the finals take place on September 7th 2019.
Lanna League Points
Win = 4 points
Draw = 2 points
Loss​ = 0 points
Bonus Points
Win 3 tries or more = 1 point
Lose by 7 points or less = 1 point
Previously a Champion of Champions Cup was discussed to take place in October, but we are not sure if that will still go ahead.
There is also the Chiang Rai International Tens which is due to take place in February 2020.
Venue: Most games are at Prince Royal's College, Chiang Mai
Dates: Saturday 3rd August – 7th September 2019
---
Trending Now