Match Officials for Rugby World Cup 2023 Announced
---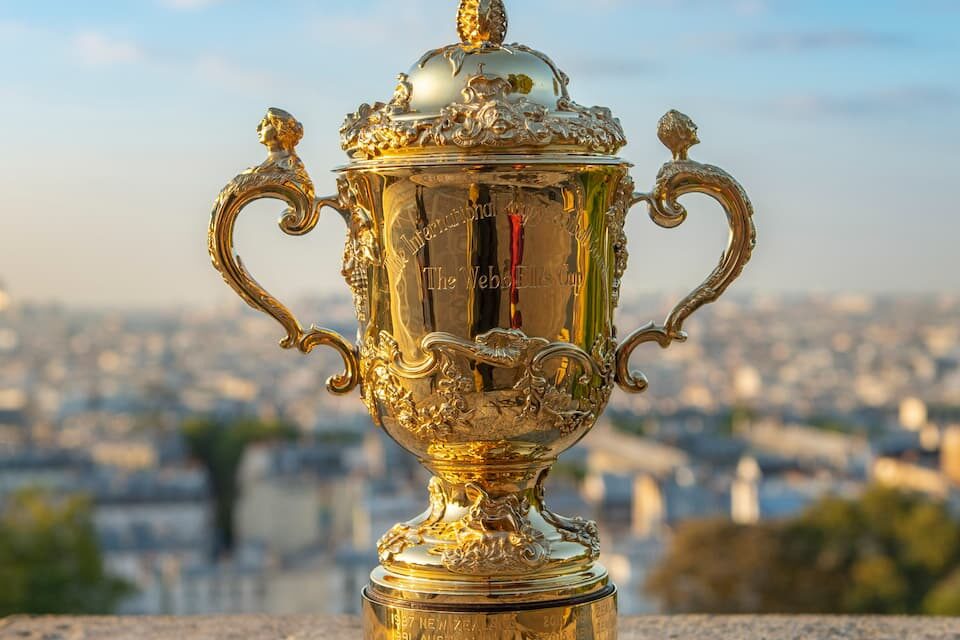 World Rugby has confirmed the team of match officials who have been selected for the Rugby World Cup 2023 in France later this year which takes place from 8 September to 28 October 2023. There is no Asian representation among the 26-selected officials.
Chairman of the Match Officials Selection Committee Graham Mourie said: "Like the players, they (match officials) have earned their place on merit and have worked incredibly hard, making many sacrifices to be in contention for selection.
These men and women are not only representing their nations, they are also representing the global officiating fraternity and truly are 'everyone's team', playing their full part in enabling players to perform to their best at our pinnacle men's event and we should all get behind them."
World Rugby said the appointments for the RWC 2023 pool phase will be announced after the completion of The Rugby Championship and Rugby World Cup preparation matches.
Which Match Officials Have Been Selected For Rugby World Cup 2023?
World Rugby announced the 26 Emirates Match Officials which consist of 12 referees, seven assistant referees and seven Television Match Officials.
In total, they represent nine nations (Australia, England, France, Georgia, Ireland, Italy, New Zealand, South Africa and Wales) with more than 630 test appearances between them and World Rugby says the "selection has been made on merit."
Referees RWC 2023
Wayne Barnes (England), who is the holder of the most test appearances (102) as a referee will officiate in a fifth-straight Rugby World Cup. Nika Amashukeli will make history as the first Georgian to officiate at a Rugby World Cup.
The referees at Rugby World Cup 2023 have 453 tests among the 12 referees. Matthew Carley, Karl Dickson and Andrew Brace (assistant referees at RWC 2019) will referee their first Rugby World Cup.
Nika Amashukeli (Georgia), Wayne Barnes (England), Nic Berry (Australia), Andrew Brace (Ireland), Matthew Carley (England), Karl Dickson (England), Angus Gardner (Australia), Ben O'Keeffe (New Zealand), Luke Pearce (England), Jaco Peyper (South Africa), Mathieu Raynal (France), Paul Williams (New Zealand).
Assistant Referees RWC 2023
Chris Busby (Ireland), Pierre Brousset (France), James Doleman (New Zealand), Craig Evans (Wales), Andrea Piardi (Italy), Christophe Ridley (England), Jordan Way (Australia).
Television Match Officials (TMO) Rugby World Cup 2023
Rugby World Cup 2017 final referee Joy Neville (Ireland) becomes the first woman to officiate at a men's Rugby World Cup, as a TMO.
TMO Ben Whitehouse (Wales) will follow in the footsteps of his father Nigel, who was an assistant referee and TMO at RWC 2003.
Brett Cronan (Australia), Tom Foley (England), Marius Jonker (South Africa), Brian MacNeice (Ireland), Joy Neville (Ireland), Brendon Pickerill (New Zealand), Ben Whitehouse (Wales).
World Rugby High-Performance 15s Match Official Manager Joël Jutge added: "Selection is one milestone, and we have a lot of work to do before the start of the tournament with warm-up matches and The Rugby Championship. But this team has a great work ethic, an unwavering spirit and a great bond and we will all benefit from increased time together as we prepare for what will be a very special Rugby World Cup 2023 in France."
Rugby World Cup 2023 News
---
Trending Now