Legends is the Official Retail Partner for Rugby World Cup 2023
---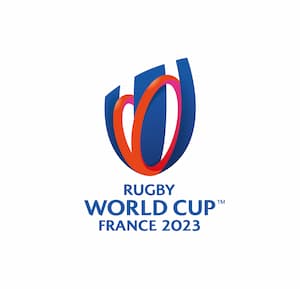 World Rugby, via their master licensee IMG, has announced that Legends is the Official Retail Partner for Rugby World Cup 2023 in France.
The organisers said, "Legends will operate all the official retail stores for Rugby World Cup 2023 in venues and celebration areas located within the host cities." In addition, there will be two flagship stores in Paris and Marseille which are due to open in August 2023.
The stores will stock merchandise featuring all 20 participating teams, as well as "exclusive event memorabilia for men, women and children, as well as a large range of official licensed products including official replica jerseys, and the official Gilbert match ball."
(Editors Note – Our experience in Japan RWC 2019 was that the stores were quickly out of stock for a number of items and it was not easy to find merch for all participating teams so let's hope this is true).
World Rugby CEO Alan Gilpin said: "Our ambition is to deliver a world-class experience for rugby fans in France in 2023 and Legends will help us achieve that mission, bringing their expertise and comprehensive experience to the table to deliver an outstanding event. Through a network of official retail stores covering all hosts venues and cities, we will innovate together and give fans a tangible memory of what promises to be a spectacular tournament on and off the pitch."
Rugby World Cup 2023 will focus on its four key pillars focusing on respecting and protecting the environment, and the official retail partner, in line with World Rugby's Environmental Sustainability Plan 2030, "will support all environmental initiatives with the delivery of a retail operation for Rugby World Cup 2023 consistent with the company's ongoing standards of delivery throughout its global business."
During the RWC 2023 tournament's seven weeks, fans and the French public will celebrate togetherness in rugby's 200th birthday year (1823-2023).
Legends Vice President of International Retail, Victoria Hawksley added: "Legends is proud of its long-standing relationship with World Rugby, and we are excited to once again bring fans a spectacular retail experience and expansive offerings for Rugby World Cup 2023 in France, a location where Legends has a growing presence and commitment."
RWC 2023 News
---
Trending Now