Nepal Rugby & Qatar Rugby Earn Full World Rugby Membership
---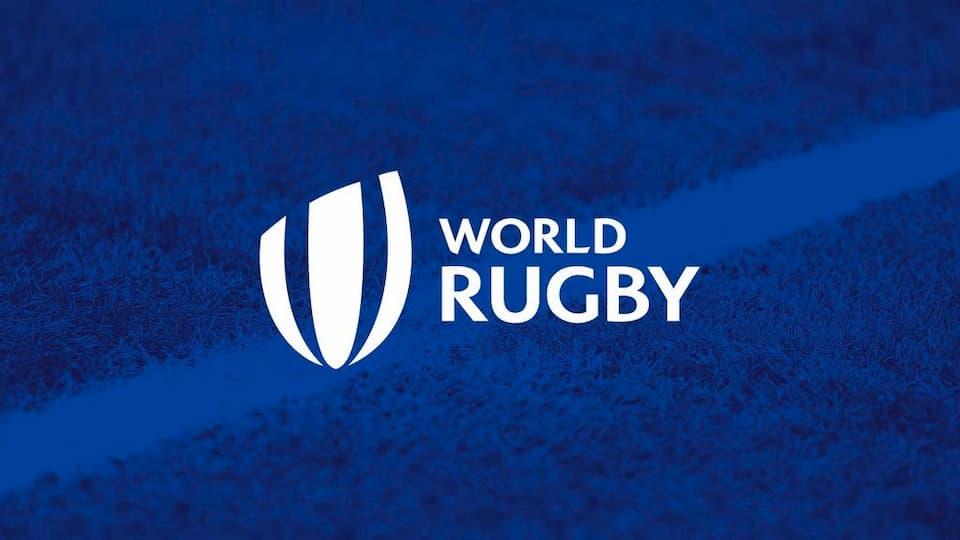 World Rugby confirmed this week that its Executive Board and Regional Committee had voted to accept Nepal, Qatar and Turkey to full membership after each met the necessary governance criteria. 
Ada Milby, the PRFU President, World Rugby Council Representative and Asia Rugby EXCO said online: "So excited to welcome these countries into World Rugby full membership! It takes a lot of effort to build a Union from the ground up – well done Nepal, Qatar and Turkey".
Nepal Rugby Association & Qatar Rugby – World Rugby Full Membership
Although the total membership of World Rugby remains at 132, the promotion of the three unions now indicates the sport now represents 114 full members and 18 associate members. 
World Rugby said, "The move demonstrates the continued strategic focus on the expansion of rugby's reach across the globe, driven by a surge of interest in women's rugby, and the development of rugby sevens in emerging nations."
Qatar Rugby
Qatar's promotion to World Rugby full member status comes three years after it was admitted as an associate member in May 2020. 
Qatar claimed the 2023 men's Asia Rugby Championship Division 2 title, beating India and Kazakhstan in Doha and the Qataris were the only non-ranked team as they were not Full Members.
Qatar Rugby Federation President Yousef Al Kuwari and General Secretary Abdulla Al Khater said in a joint statement:
"We are thrilled and honoured to be recognised as a full World Rugby member.  This is a momentous occasion for the Qatar Rugby Federation and a testament to the hard work and dedication of everyone involved in promoting and developing rugby in our country.  
"We are excited to take our place amongst many other esteemed unions and contribute to the growth of this great sport." 
Qatar Rugby Federation have an ambitious strategic plan to develop the sport at the grassroots level, creating a pathway from age grade to the senior national sides by 2030.  
Nepal Rugby
Dipak Devkota, the Nepal Rugby Association President announced on his Facebook that Nepal Rugby now had Full Membership (see image below):
"We extend our heartfelt gratitude to World Rugby and its council for granting us the esteemed status of being a full member, which serves as both a challenge and an opportunity. The recognition bestowed upon us has provided a tremendous boost to players, officials and the entire rugby community in Nepal…."
Rugby was first played in Nepal in the early 1980s, but World Rugby says "The visit of the Rugby World Cup 2019 Trophy Tour in December 2018 proved a game-changer in raising awareness of the sport among the youth population and important stakeholders in the country."
The union's Women's Development Committee vice-chair, Kamana Giri earned a place on the Capgemini Women in Rugby Leadership Programme in March 2022.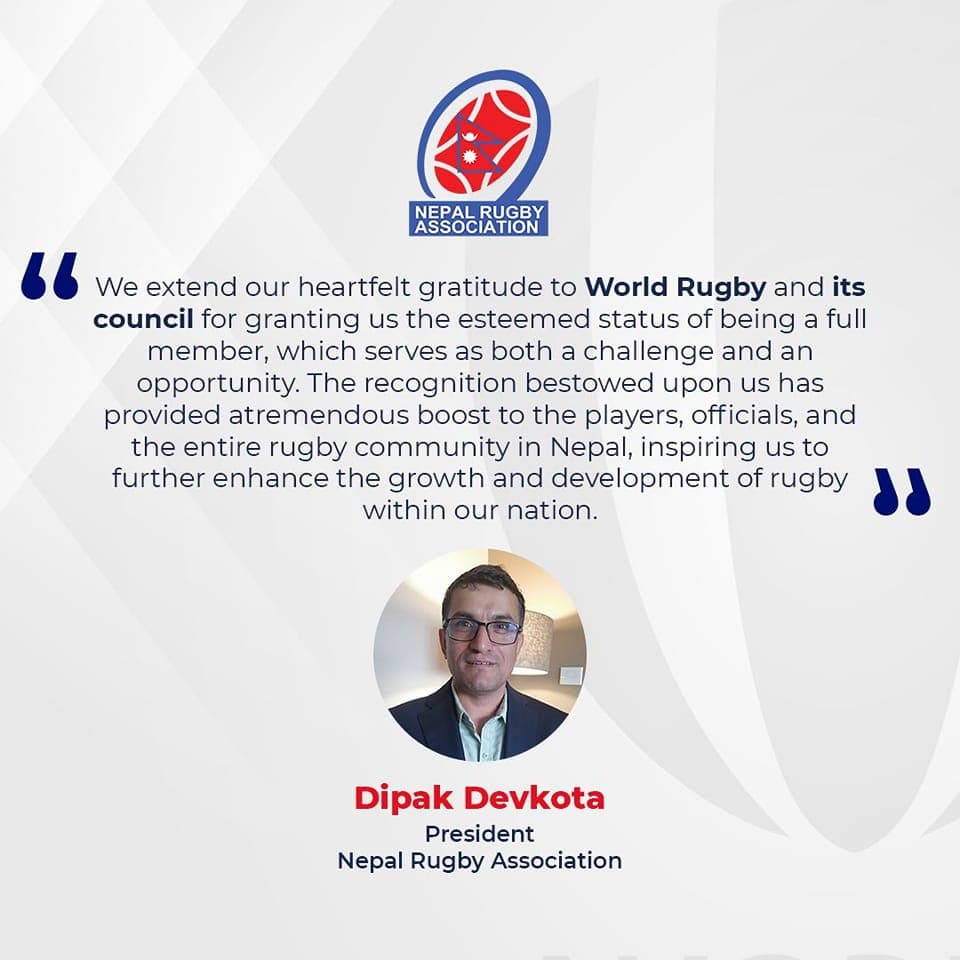 Nepal Rugby Association Announces New Stadium Plans
Nepal Rugby also announced that an agreement has been signed between National Sports Council, Nepal Rugby Association and Kageshwari Manohara Municipality to construct an International Rugby Stadium.
Editors Note – We don't know how the stadium will be funded or how commercially viable it will be in a country where rugby is still in its infancy and they only started playing international rugby over the past year.
Nepal hosted the Asia Rugby U18 Championship in December 2022 in Kathmandu and its national men's team took part in the Asia Rugby Division 3 – South Region tournament last year.
---