Qatar Win Asia Rugby Men's Division 2 Championship 2023
---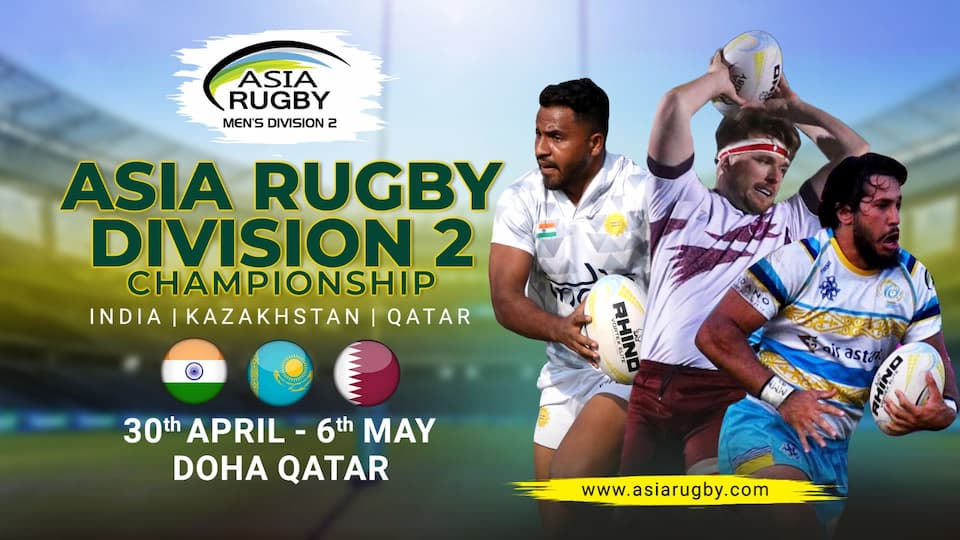 Qatar clinched the Asia Rugby Men's Division 2 Championship 2023 on Saturday 6th May 2023 in front of home fans after they beat Kazakhstan in the Championship decider.
Qatar XV men beat Kazakistan 35-10, and the result means that Qatar has earned promotion to Division 1. There currently is no information on who will compete in Div 1 in 2023 or when it will take place on Asia Rugby's calendar.
Qatar was the only World Rugby non-ranked nation coming into the Championships in Doha as they are not yet full members of World Rugby and therefore can not be ranked, but following their victory over Iran earlier in the year in addition to the wins over Inda and Kazakhstan, they have emerged as contenders in the Asian region.
The final result from the Asia Rugby Championship Division 2 match between Qatar and Kazakhstan on Saturday also did count towards the WR rankings due to Qatar not being a Full Member.
The victory for the hosts was made even more special for a couple of players. Abdulaziz Al-Dosari earned his 17th cap in XVs and a combined 26 caps for Qatar in 7s and XVs.
Tom Featherstone earned his 17th cap for the Qatar Rugby XV's Team, and in total his 28th appearance for Qatar, making him the most capped player in Qatar. Tom has represented Arabian Gulf Rugby Union at Under 16 level and captained the AGRU U19s.
Although the World Rugby rankings are still to be updated following the tournament results, Kazakhstan could climb by one place to 62nd after their win over India in their Asia Rugby Championship Division 2 encounter in Qatar.
The defeat for India should also see them fall at least one place, dropping below Ghana in 86th.
AR Men's Division 2 Championship 2023 Results
30th April 2023 – Qatar 32-7 India
3rd May 2023 – India 22-29 Kazakhstan
6th May 2023 – Qatar 35-10 Kazakhstan
Asian Rugby News 2023
---
Trending Now