New Pacific Nations Cup Gets Underway In 2024 With Japan Hosting The Finals
Posted On October 24, 2023
---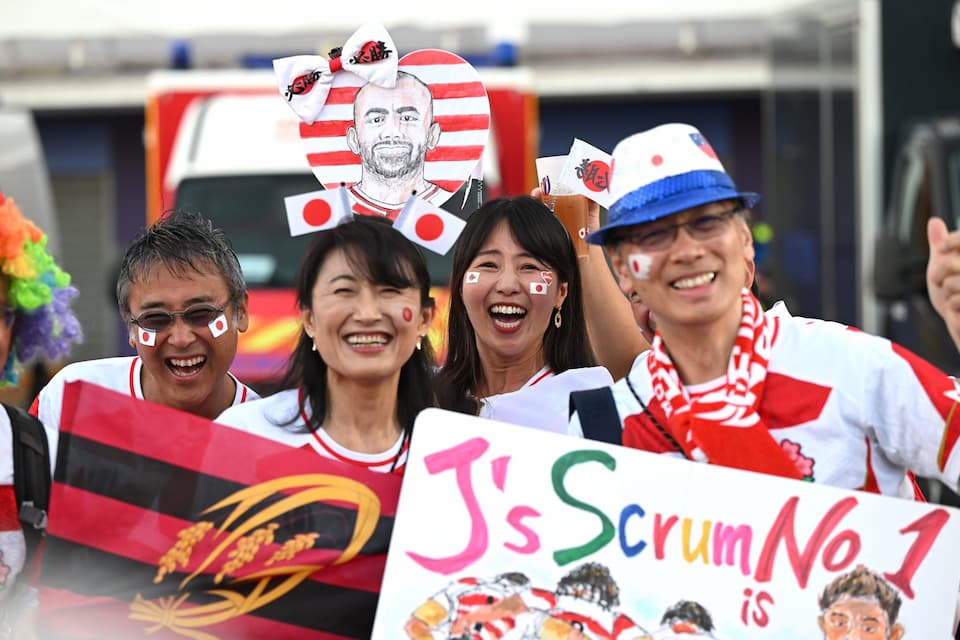 Among the flurry of announcements from World Rugby on 24 October 2023 was the news of a new Pacific Nations Cup which will feature Japan, Canada, Fiji,  Samoa, Tonga and the USA and it gets underway in 2024 with Japan hosting the finals in the tournament's inaugural year.
The annual men's 15s competition is aimed at offering teams competitive rugby "on the road to Rugby World Cups in Australia (2027) and USA (2031)" and to provide long-term certainty and opportunity from 2024 for the six participating men's XV teams.
World Rugby Chairman Sir Bill Beaumont said of the tournament: "This Pacific Nations Cup competition helps address that need as we look to reshape the global calendar to deliver greater opportunity, certainty and equity. By 2026, these teams will have unprecedented high-level competition access."
World Rugby Chief Executive Alan Gilpin added: "We are on the side of growth and this tournament is a key pillar in a wider strategy. Combined with the proposed new two-division global competition model from 2026 and cross-over fixtures against high-performance unions, performance unions could be playing an unprecedented number of annual fixtures from 2026.
Pacific Nations Cup Format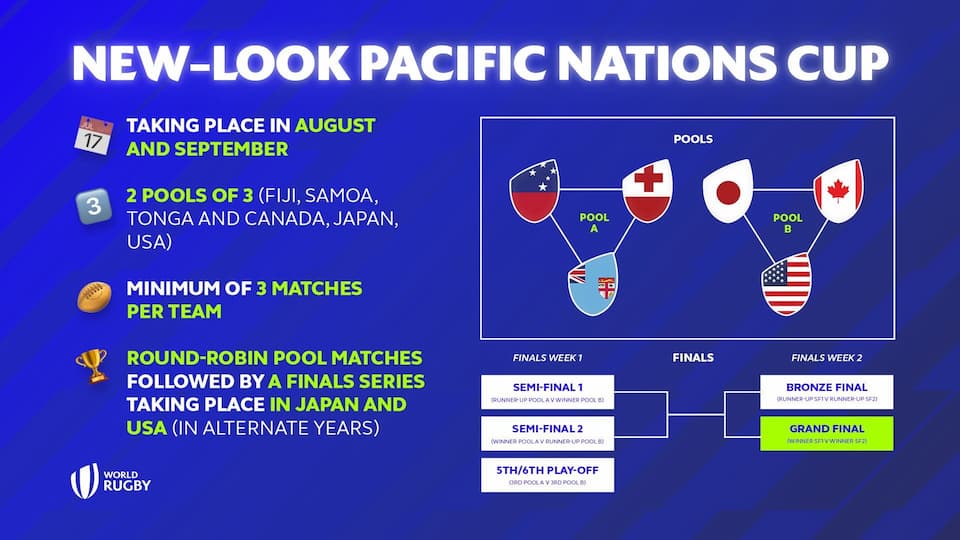 The rebranded Pacific Nations Cup:
Will be played in the southern hemisphere release window of August and September annually from 2024.
Feature two pools of three teams – a North America/Japan pool (Canada, USA, Japan) and a Pacific Islands pool (Fiji, Samoa, Tonga) with each union hosting matches.
A finals series involving all teams will take place annually.
Japan and USA will host the finals series in alternate years, starting with Japan in 2024.
The governing body said the Pacific Nations Cup is "Backed by significant World Rugby investment and union support, each union will play a minimum of three additional matches a year via the new competition, delivering important certainty for each union in order to optimise commercial and performance returns, including ticket and sponsorship revenue and domestic broadcast."
They added that the new competition landscape will "secure a positive and sustainable future of international rugby for participating unions, providing a platform for accelerated growth."
Gilpin expanded, "Hosting the (Pacific Nations Cup) grand final in the USA every two years is at the heart of our strategy to grow rugby visibility, accessibility and relevance on the road to Rugby World Cup 2031 and 2033. We will be making some big announcements on this in the coming months."
World Rugby Tournament News
---
Trending Now