More Details On WXV Announced – Complete 2023 Guide
Posted On September 10, 2023
---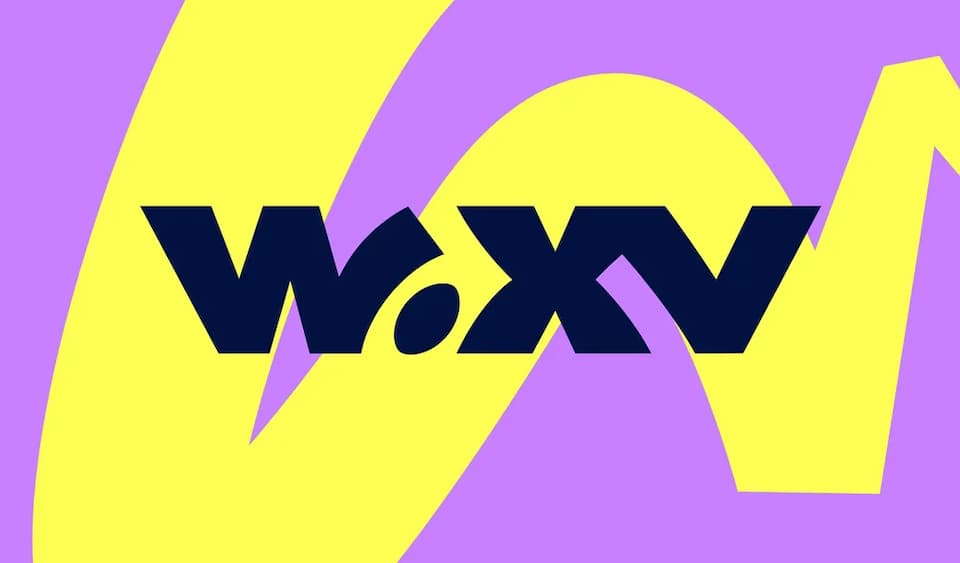 World Rugby announced more details for the global Women's XV rugby tournament WXV 2023 including the first locations, dates and brand for WXV. Read more in our guide on the WXV 2023 below as all of the teams and divisions are confirmed.
Updated September 22 2023
World Rugby Chairman Sir Bill Beaumont said: "With women and girls leading our strategy to grow the sport on a global basis, this competition will increase the reach and impact of the sport and drive the overall competitiveness of women's international rugby as we look forward to an expanded 16-team Rugby World Cup 2025 in England and subsequent Rugby World Cups in Australia in 2029 and USA in 2033."
World Rugby Chief of Women's Rugby Sally Horrox added: "WXV is the flagship of the competitions pillar of our Accelerating the global development of women in rugby strategy. It is more than a world-class competition, it is a statement of intent, a vehicle to supercharge the reach, competitiveness and value of elite women's rugby and growing rugby more broadly, projecting the sport to new audiences in new markets.
WXV Partners
WXV is designed as a new international competition to promote the competitiveness of elite women's rugby and is scheduled to launch in 2023 but until recently, not many details have been announced. This week Gallagher was confirmed as the Official Partner of WXV for 2023-2024.
Now it has been confirmed that Mastercard and Capgemini will join Gallagher as partners, both are already long-term partners of World Rugby, but it was hoped the tournament would attract new sponsors and partners which has yet to materialise.
World Rugby says it is injecting a multi-million-pound investment funding over an initial two-year period in the sprint to an expanded 16-team Rugby World Cup 2025 in England.
Sally Horrox also said that "In addition, our relationship with participating teams is more than simply an event owner. We will be a partner, a supporter and investor, with our 'Accelerate' programme helping unions advance the women's game on and off the field, not just in the short term at Rugby World Cup 2025, but as a long-term commitment through to a transformative Rugby World Cup in 2033."
What is WXV
The new, three-tier annual global women's competition was first announced back in 2021 and is set to feature 18 teams across three divisions and is intended to help sustainably ensure a minimum of 10 international fixtures per year for teams.
This would double the current fixture programme, and raise the reach, profile and impact of the global women's XV game, especially between Rugby World Cups – with the next one due to take place in England in 2025.
WXV's top two division hosts and date have been confirmed with the competitions set to be played in a cross-pool format.
The World Rugby Pacific Four Series 2023 will determine the remaining three teams in WXV 1 and one team in WXV 2 with Australia, Canada, New Zealand and the USA.
Image Credit: World Rugby
Image Credit: World Rugby
Image Credit: World Rugby
Regional Qualifiers WXV 2023
The remaining places will be determined via 2023 regional qualifiers:
Africa – (Madagascar hosted May 20-28 2023 – Round robin – Cameroon, Kenya, Madagascar and South Africa). South Africa were the winners and Kenya was the runners-up.
Asia – (Kazakhstan hosts in May 2023 – Japan playing China / Hong Kong China vs Kazakhstan on May 23 before a final on May 28th).* China withdrew and Japan played the winner of HK China vs Kazakhstan in the final; Japan were the champions and beat Kazakhstan in the final.
Oceania (Australia hosted from May 26 – June 4 2023 – Fiji, Papua New Guinea, Samoa and Tonga).  Samoa were the winners and head to WXV 2, Fiji as runners-up head to WXV 3.
South America's qualifier for WXV 3 – Brazil and Colombia (two-leg play-off July 5 and 9 2023). Colombia won and head to WXV3.
WXV Division 1 2023 – New Zealand
WXV 1 will consist of six teams and be played in a cross-pool format. Participating teams will include the top three teams from the Women's Six Nations (Europe) and the top three teams from the World Rugby Pacific Four Series (Rugby Americas North/Oceania). Each team will play three matches. There will be no relegation or promotion for the first two years.
New Zealand will welcome the world's top teams in the six-team top-level WXV 1 across three match weekends on 21 and 28 October and 4 November 2023.
Teams: England, France, Wales, New Zealand, Australia, Canada.
Locations: Wellington (Sky Stadium), Dunedin (Forsyth Barr Stadium) and Auckland (Go Media Stadium, Mt Smart).
Date: 21 and 28 October and 4 November 2023
The Full Match Schedule for WXV 2023 was confirmed 
WXV Division 2 2023 –  South Africa
The WXV 2 competition will consist of six teams, playing in a cross-pool format. Participating teams for 2023 will include two teams from Europe, the fourth-placed team from the Pacific Four Series, alongside one team from Oceania, Asia and Africa.
The sixth-placed regional position in the WXV 2 competition at the end of each season will be relegated to WXV 3.
Cape Town, South Africa will host the six-team second-level WXV 2 with matches being played across the weekends of 14, 21 and 28 October.
Italy will have a play-off against Spain to determine the final European representatives in WXV 2 and WXV 3 on 22 July in Piacenza, Italy.
Teams: Scotland, Italy, USA, Winners of Asia (Japan), Oceania winners (Samoa) and Africa winners (South Africa).
Location: Cape Town, South Africa
Date: 14, 21 and 28 October 2023
WXV Division 3 2023 –  Dubai, UAE
WXV 3 will be played in Dubai, UAE and also be played as a cross-pool format, made up of six teams: two from Europe and one from Asia, Oceania, Africa and South America.
The regional position of the winner of WXV 3 will be promoted to WXV 2 and the bottom team will play off against the next best-ranked side, according to the World Rugby Women's Rankings powered by Capgemini on the Monday after the final match of WXV that year.
Teams: Ireland, Spain, Colombia, Second place from Asia (Kazakhstan), Oceania 2nd (Fiji) and Africa 2nd (Kenya).
Location: Sevens Stadium, Dubai, UAE
Date: 14, 21 and 28 October 2023
The match schedules and ticketing information will be announced in due course for WXV 2023.
All of the Match officials for the WXV were confirmed in September 2023.
WXV Brand
World Rugby has unveiled a new brandmark for WXV which they say "gives the tournament its own fresh, unique visual identity, reflecting the energy, attitude and personality of the women's game today."
Women's Rugby and Development News
---
Trending Now