Nottingham Confirmed As Touch World Cup 2024 Host
Posted On December 22, 2022
---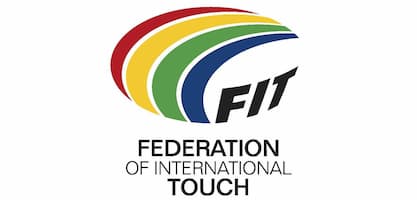 Federation of International Touch (FIT) and England Touch have confirmed that the Touch World Cup will be hosted at the University of Nottingham's Highfields Sports Complex between July 15th and 21st, 2024.
In October 2022, the FIT Board members confirmed England would host the tenth Touch World Cup (TWC) in 2024 – but now the venue has been finalised which will see touch players from around the globe descend on Nottingham for a week of touch rugby.
FIT's Events Director, Gary Reynolds, said "Highfields Sports Complex has repeatedly shown that it has everything needed for a top-level international Touch event. The fields are outstanding, as are the facilities, and all of the teams will be able to stay in accommodation which is within easy walking distance of the fields themselves.
When we awarded England as the host nation of the next Touch World Cup, Nottingham was at the top of our list of potential venues, and we're delighted that the agreement has been finalised with the University of Nottingham."
Nottingham's Highfields Sports Complex has previously hosted the European Touch Championships in 2018 and 2022 and has been awarded the Atlantic Youth Touch Cup for the Summer of 2023.
England Touch Association Chief Executive Officer, Chris Simon, added "The University of Nottingham's team have been really positive to work with and they are as excited as we are to be welcoming the best nations from across the world to the heart of England and a venue which has become very familiar to Europe's international teams."
Nottingham's City Council has also backed the complex as the host for the Touch World Cup 2024. ""It's a great opportunity to support an inclusive and accessible sport which is growing in the Borough. Our newly refurbished £1.2m facility Gresham Sports Park is home to Nottingham Touch Club, the second largest English Touch club and the club hosts weekly training sessions and competitions for players of all ages and abilities."
FIT – Player Eligibility Policy
According to Touch Singapore, there has been a change in the player eligibility policy by FIT, and they have reopened their National Representation EOI.
A player may swap their national representation after 2 years instead of 3 years if eligible.
Touch Singapore is interested in sending teams to the Pacific Youth Touch Cup will be held from 12-14 May 2023 in Brisbane, Australia. There are Men's and Women's, as well as Mixed U18 and U20 age groups.  "The Youth event in May is open to all Southern Hemisphere and Pacific nations and is expected to draw teams from as far as Fiji, Papua New Guinea and Singapore."
It also appears as if Japan will join the Opens Trans-Tasman Test Series in April 2023, with Australia and NZ.
International Rugby & Touch Tournaments 2023-2024
---
Trending Now