Phuket International Rugby Tens 2022
---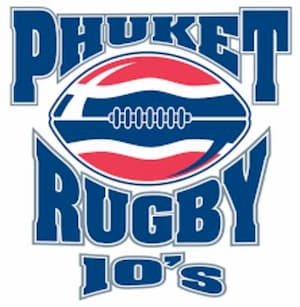 The Phuket International Rugby Tens 2022 has announced the dates of the three-day social rugby tournament as 13-15 May 2021.
The 2020 and 2021 events were both cancelled due to the global pandemic. The organisers said on October 8th 2021 "With the announcement by the Thai government that the borders are now open to international travellers we feel confident in announcing the dates for the 2022 Phuket International Rugby 10s."
Updated May 2022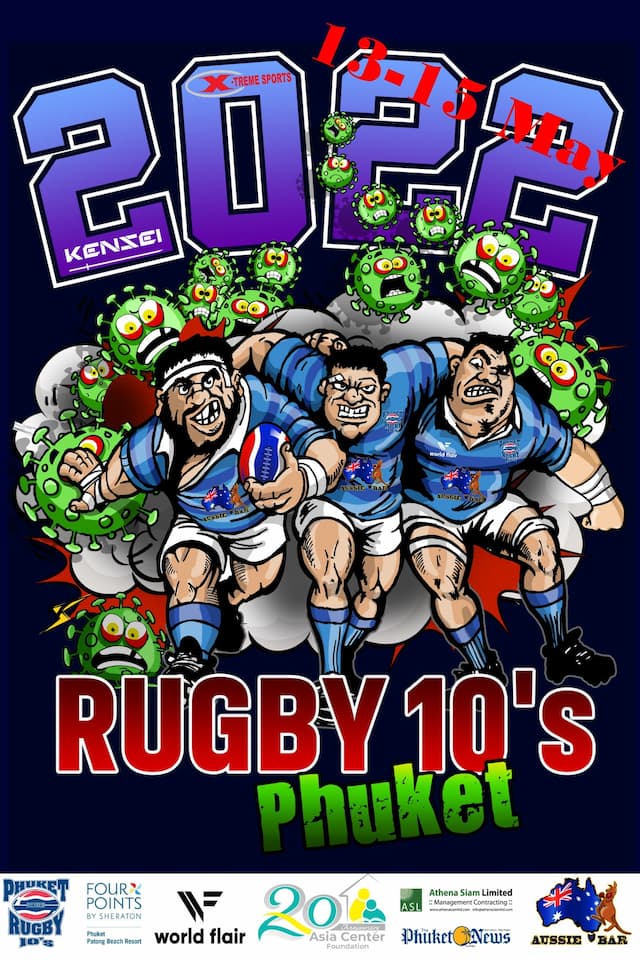 Phuket International Rugby Tens 2022
The Thai social tens tournament is open to Ladies, Men's, Vets and Over 45s categories.
The Coffin Dodgers (over 35s) and One Foot in the Grave (Over 45s) divisions traditionally play their group games on Friday and the Finals on Sunday.
The organisers said on Facebook: "The action kicks off on Friday 13th at 12 noon with the Athena Siam Coffin Dodgers Vets Competition. Saturday see the Aussie Bar Phuket Men's & Women's Open competitions. Sunday is the knockout stages and finals."
The Men's and Ladies' Divisions are usually played play from Saturday-Sunday.
13th May 2022: Athena Siam O 35s & O 45s
14th May 2022: Men's & Women's Open
15th May 2022: Men's & Women's Knockouts & Finals.  (The vet's finals will also be played on Sunday).
The number of teams that can register is as follows:
Mens' Open: 16 Teams
Ladies Open: 8 Teams
Coffin Dodgers O35s Vets: 12 Teams
One Foot in the Grave O45s Vets: 4 Team
Teams and Pools Phuket 10s 2022
The pools, teams and playing schedules were updated at the start of May 2022 and social rugby sides from  Abu Dhabi, Cambodia, Dubai, Malaysia, Singapore & Thailand were announced by the Phuket 10s 2022.
Athena Siam Vets Over 45s
Asian Japanese Dragons
Moorabbin Rams
Gulf Legends
Athena Siam Vets Over 35s
Viagrabonds
Old Boys Rugby
Old Bangkok Bangers
XVG Rusties
Women's Open
Banger Belles
KL Tiger Ladies
Banger ReBelles
Men's Open
Pool A
SCC Rugby
Bucks Raptors
TSU Thaksin University
Southerners RFC
Phuket Vagabonds
Pool B
Bucks Bin Juice
XVG Roosters
Phnom Penh Rahus
Bangkok Bangers
Chiang Mai Cobras
Asian Rugby Tournaments
---
Trending Now