Pakistan Rugby Appoint South African Gert Mulder as Head Coach
---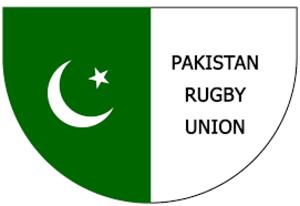 Pakistan Rugby Union (PRU) has appointed South African Gert Mulder as the Head Coach for the upcoming Asian Rugby Division II Tournament 2022.
The South African coach is famous for his time at the Bulls rugby in Pretoria and was recently the Director of Rugby and Head Coach at SA club Harlequins. He has more than three decades of coaching in rugby.
The 56-year-old told SA media he had been impressed by the "organised nature of the country's (Pakistan) rugby union and says he took the job for the simple reason of "spreading the gospel".
Gert Mulder – Pakistan Rugby Union Head Coach
He won't be the only head coach on the subcontinent and we would be surprised if fellow South African, Naas Botha, currently at the helm of Rugby India, didn't have a part in Mulder being introduced to rugby in the region.
This appointment could make for some interesting matchups between potential India vs Pakistan national rugby matches if he stays on long-term.
News24 reported that Mulder had an offer to go coach Pakistan for a five-week period in their quest for the upcoming Asian Cup Division II Tournament. Mulder said: "It's very easy to explain to people why I took such an obscure job. This gig is about nothing more than simply spreading the gospel so to speak."
He added: "It's a mission that's forgotten in the professional era, but in the end, all of us do this job for the same reason. We simply want to grow the game."
Mulders LinkedIn profile says he is still the Vice President of Blue Bulls Rugby Union and Chairperson – Blue Bulls Coaches Association, and he has a long list of coaching accolades from age groups, universities and other sides. He is also a South African Rugby BokSmart Educator / Presenter.
The Asia Rugby Division II championship is currently listed to be played in Lahore, Pakistan and hosted by the PRU from 29 May to 4 June 2022. The confirmed competing nations have not been announced by Asia Rugby.
Pakistan Rugby Union 2022
The Union recently made a plea on their social media platforms for potential foreign-based, Pakistan eligible players to get in touch with them under the slogan "Wear The GREEN, Play For Pakistan"
Eligibility/ Criteria for rugby players:
Foreign Based Pakistan Players With Proof Of Pakistani Decent. (WR eligibility rules will be followed)
Must have Had Playing Experience At Club or University Level.
Available & Willing To Travel To Pakistan For The Preparation & Competition In May /June 2022.
Asian Rugby Tournaments 2022
---
- Advertisement -

Trending Now