Phuket Touch Rugby Tournament 2022
Posted On November 21, 2022
---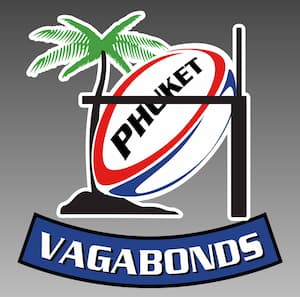 The Phuket Vagabonds and ACG Phuket are hosting a one-day Phuket touch rugby tournament on 3rd December 2022 at the Alan Cooke Sports Ground.
The Phuket Touch Rugby Tournament 2022 is open to mixed teams and individual players who are seeking a team to join. The tournament will feature a league round-robin format which is followed by play-off matches.
Teams and players can contact the Phuket Vagabonds (the cost is 2,500 Baht per team) and they will also assist individuals to find them a team to play with.
The entry deadline is by Friday 25th November 2022.
Phuket Touch Rugby Tournament 2022 Rules
League round-robin matches are 10 minutes long with no breaks.
Playoff matches will be 2 x 7-minute halves with a short break at halftime.
Minimum age: 12 years old
Minimum squad size: 8 players (mixed gender)
Maximum squad size: 12 players (mixed gender)
Unlimited rolling subs
Max of 6 players on the field
A minimum of two players from the following must be on the field at any one time.: Over 50; Under 18; female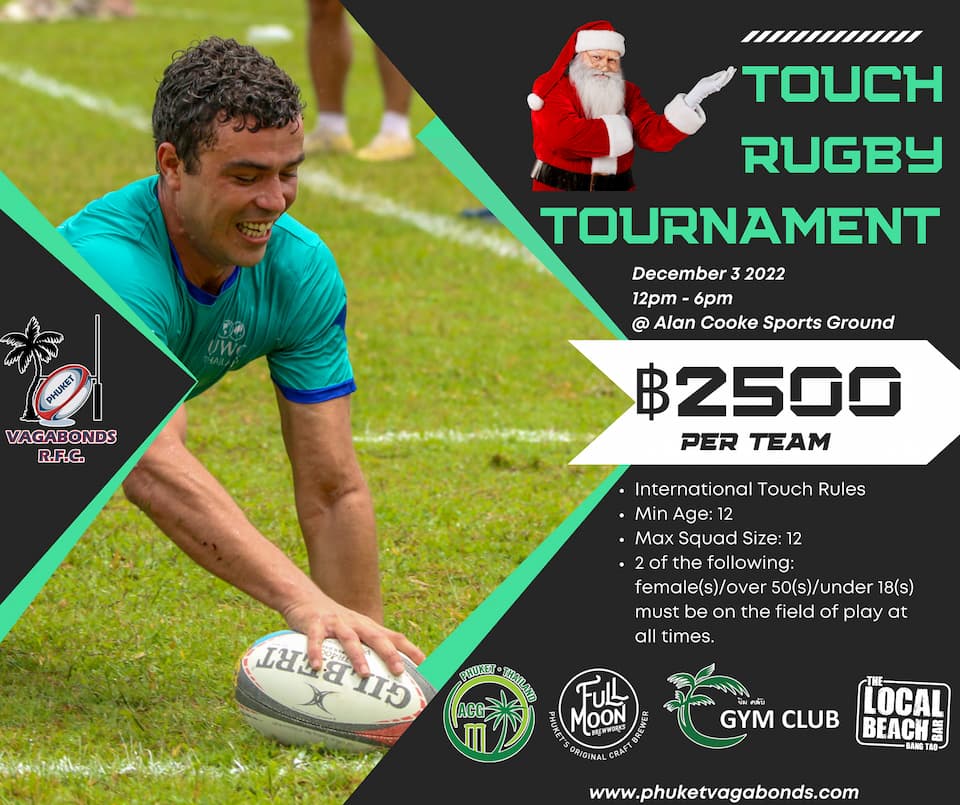 Touch and Contact Tournaments in Asia
---
Trending Now