JRCS Festival of Nations 2022
Posted On November 21, 2022
---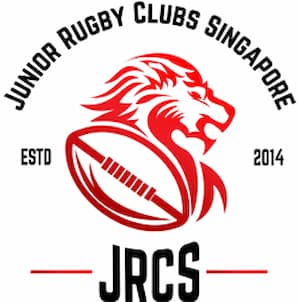 The JRCS Festival of Nations 2022 will take place on Sunday 4th of December 2022 in Singapore with several youth-grade age categories playing touch, sevens and tens rugby.
The tournament is organised by JRCS (Junior Rugby Clubs Singapore) and hosted by Tanglin Rugby Club at Turf City. The organisers say the tournament "is a chance for players from all clubs and schools to come together and celebrate another successful year."
JRCS Festival of Nations 2022 – Age Groups & Teams
The Festival is open to boys from the year of birth 2005 – 2017*, and girls from 2004 – 2017. All players are selected to play for 1 of 12 national teams in an age group-specific competition.
The age groups are every year from U5/U6 until U18 for girls and U17 for boys – the tournament is expected to attract one thousand youth players.
*There is no separate U5 age group, however,  kids born in 2017 can play in U6s if they wish to join in. The U6 games are touch rugby, with no contact*
Australia
England
Fiji
France
Ireland
Japan
New Zealand
Singapore
Scotland
South Africa
USA
Argentina
Those who registered earlier will have a better chance of joining one of the 3 teams selected as part of this registration. Each participant gets a custom-made 'national' team shirt to keep.
Some age groups have already closed for registration as they are full (Boys U14/15 and Girls U13/14 & U17/18).
Venue: Tanglin Rugby Club pitches, Singapore
Date: December 04, 2022
Asian Rugby Tournaments 2022-2023
---
Trending Now