Rugby City Guide Asia: Phnom Penh
Posted On October 26, 2022
---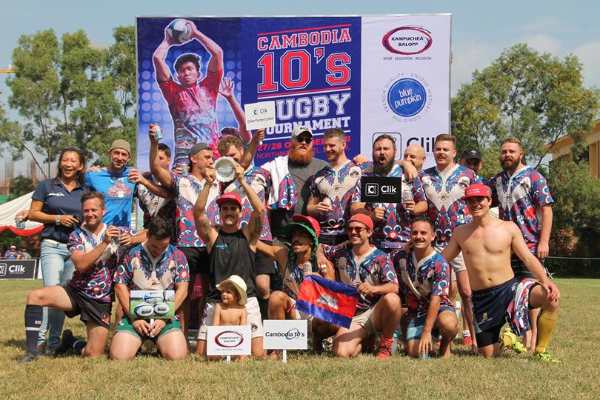 The history of rugby in Cambodia is hard to trace but there has been active involvement since the late 1990s with the Rugby Club du Cambodge setting up the 1st men's team named Les Piliers d'Angkor in 1998. Read more in our rugby city guide Phnom Penh – its an incredibly fun and enjoyable city with affordable food and drinks.
Updated October 2022

City: Phnom Penh
Country: Cambodia
Best bars and pubs to watch rugby: Score Bar, The Hideout, The Welsh Embassy, The Deck
Best Areas to Go Out: Riverside, Bassac Lane, Russian Market, Palace Lane
Local rugby teams: Phnom Penh Social Rugby Club, Garudas
Local rugby tournaments: Cambodia Tens
Currency in Cambodia: The Riel is the official currency in Cambodia and is pegged at around 4,100 Riel to one USD. However US dollars are also commonly used, so it's recommended to keep both currencies at hand, although smaller USD notes are recommended. In 2022 – since the pandemic – many locations now accept tap and pay and QR codes for payments (digital payments). ATMs are also only likely to dispense $100 USD bills which can be troublesome to get change for, so its suggested to withdraw Khmer Riel.
Cambodia's capital: Phnom Penh city
Phnom Penh is a bustling and rapidly growing city and serves as the capital of the Kingdom of Cambodia. With continued investment and growth, the city has seen a drastic change to the skyline over recent years, however, it remains an affordable city to visit and incredibly easy to get around with taxis, Tuk Tuks, moto taxis etc.
There are several ride-hailing apps available for booking transport (or super apps which include food and grocery deliveries) such as Grab, Nham24 and PassApp etc.
Phnom Penh accommodation Guide
There is a vast range of accommodation options in Phnom Penh from guesthouses, boutique hotels, villas, hostels, 5-star hotels, Airbnb etc.
Popular areas for tourists and touring rugby teams are the riverside area, but Russian Market and BKK1 are other popular areas. Accommodation can start from as little as $5 USD for a hostel, 25+ USD for mid-range hotels and $60+ for 4-star hotels and above.
Cambodian Rugby
Cambodian Rugby Federation (CFR)
There is a rugby federation in Cambodia called the CFR (Cambodia Rugby Federation), however, it was expelled from Asia Rugby in 2016 for not complying with membership criteria and then re-instated in 2020.
The national teams have not participated in many tournaments over recent years – the most recent was the SEA Games 7s rugby in 2017 – these are held every two years in a different city in southeast Asia.
Rugby Guide Phnom Penh
What rugby teams are in Phnom Penh?
There are two active rugby teams in Phnom Penh: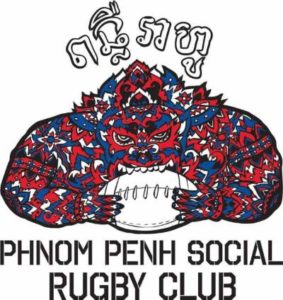 Phnom Penh Social Rugby Club
The PPSRC (Rahus) was formed in 2015 and has contact rugby for men and women as well as mixed touch rugby. The club hosts and tours in the region. They regularly participate in the Cambodia Tens, Bangkok Tens, Saigon Tens, Phuket Tens etc. and are involved in the Indochine Cup.
Men's and Ladies' contact, Mixed touch rugby
Garudas
The Garudas are arguably the longest-running rugby club, formed as part of the successful NGO, PSE where rugby was first introduced in rugby.
The Garudas are mostly current and former PSE students and are primarily Khmer players. They have fielded a men's and a ladies team which is a cooperation between the Garudas and PSE.
Men's and Ladies' Contact
Touch Rugby
Youth rugby in Cambodia
Kampuchea Balopp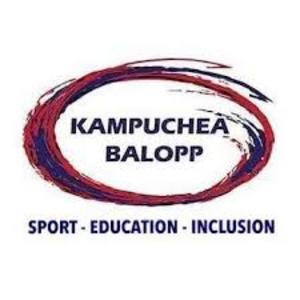 This sports NGO has been running a youth-based rugby program since 2012, predominantly working with disadvantaged children and partnering with NGO's and schools. Kampuchea Balopp has several age groups for youth rugby and includes boys and girls in their programs. They also have made an effort to work with kids with disabilities and have sent hearing-impaired teams to Hong Kong to compete.
They previously won the Rhino Grass Roots Rugby Award in 2016 for their work.
ChildFund Rugby – Cambodia
The organisation started working with the CFR after they were admitted back into the Asia Rugby fold, and they have programs throughout the region, in the Pacific and in Africa.
They were the official charity partner of the RWC 2019 Japan. RWC Sevens 2022 in Cape Town, as well as the women's RWC 2021 in New Zealand.
Schools Rugby
Some NGO's (non-government organisations) and schools do have youth teams and play rugby. Lycée Français René Descartes (LFRD) has the most consistent youth age group rugby and plays against other French schools in the region. The International School of Phnom Penh (ISPP) used to have boys and girls rugby.
Where can I watch rugby in Phnom Penh?
The bar scene constantly changes in Phnom Penh.
Some of the most popular sports bars in the capital for expats and fans of rugby are SCORE Bar (BKK1), The HideOut (Riverside), The Deck (Russian Market) or the Welsh Embassy (Bassac Lane).  These will frequently show rugby on a variety of large screens and serve food and drinks until reasonably late. There are also a number of other establishments that now show sports.
The most popular going-out areas for teams in Phnom Penh are along the riverside where there are many bars along the parallel streets 136, 130, 118, 110 and 104. There is a mix of restaurants, hotels, bars and clubs here.
Bassac Lane has become a very popular going-out area with a small alleyway now expanded and there are dozens of eateries, bars, clubs, live music events and more.
New areas such as Palace Lane are also more popular with a great selection of bars, restaurants and hotels located close to the Royal Palace and off Street 240.
Is there a rugby tournament in Phnom Penh?
The Cambodia Tens (formerly known as the Angkor Tens) is the only regular tournament that takes place in Phnom Penh, usually around the last weekend of October. The tournament is in the Tens format and has Men's, Women's and Veterans categories as well as touch rugby.
The Rahus have also organised touch rugby tournaments in the capital and host touring teams. The Luke Walley Touch Tournament is now an annual event held in memory of a player who passed away.
How much will a drink cost me in Phnom Penh?
One of the big drawcards to Phnom Penh is affordability. Many bars and restaurants have special happy hour deals on drinks and a beer can cost as little as 0.50 cents (although $1.50 is considered a normal price). Spirits and mixers may cost between $2.50-4.50 while water and soda can cost as little as 0.50 USD.
The food scene in the capital is also fantastic with a range of cuisine and western food is very affordable and of great quality compared to other SEA nations (in our opinion).
What is the word for rugby in Cambodia?
Although rugby is not that popular, the local word for rugby is balopp, which translated to "hug the ball".
Useful tips
The use of smartphone apps and many locally developed ones have skyrocketed in Cambodia in recent years.
Transport apps for taxis, tuk-tuks, bikes etc are easy to use (Grab, PassApp etc), but apps for food delivery (E-Gets, MealTemple, NHAM24 etc), food promotion etc are also handy.
Please Be Safety Conscious
We feel like Phnom Penh is very safe but as it is a developing country with many people living under the poverty line – so snatch and grab opportunistic theft is very common. Please be very careful with your mobile phones, wallets and bags when travelling in tuk tuks or walking on the streets (especially at night). Don't carry your passport around unless it's required.
A smile goes a long way in the Kingdom, be respectful and polite and remember you are a guest in the country. Have Fun and you will have a great time in the city.
If you have insightful information on your city in Asia relating to rugby, get hold of RugbyAsia247.
---
Trending Now