Rugby club spotlight: Vientiane Buffalos Rugby Club
---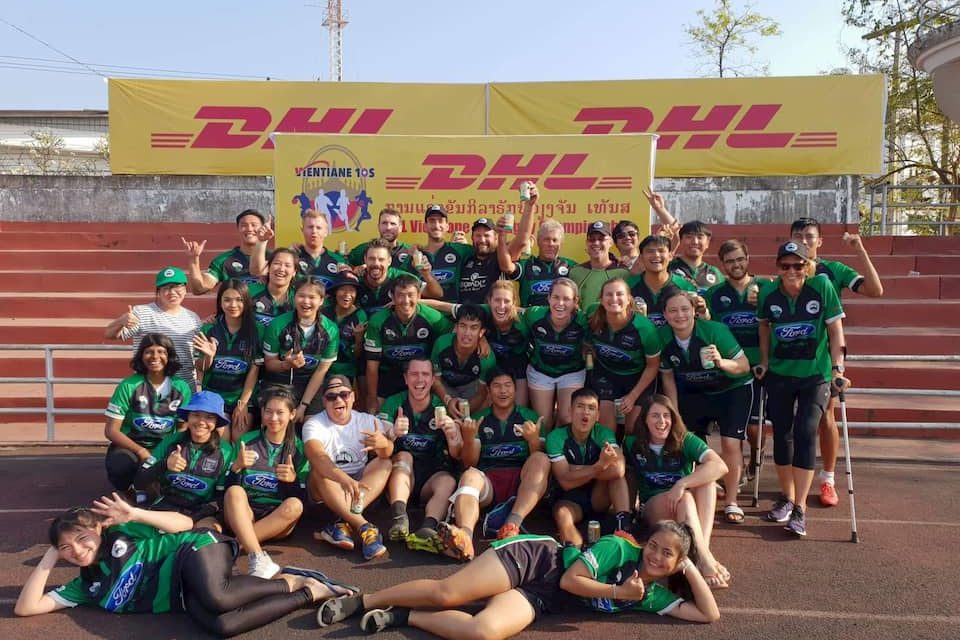 Rugby is growing in Laos, and in the capital of Vientiane, there are two main adult social rugby union clubs who compete for the title of the best in the land. We look at the Vientiane Buffalos Rugby Club in our social rugby club profile!
About the Vientiane Buffalos Rugby Club
Club Name: Vientiane Buffalos Rugby Club (VBRC)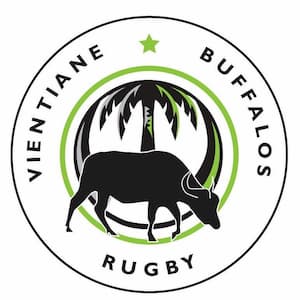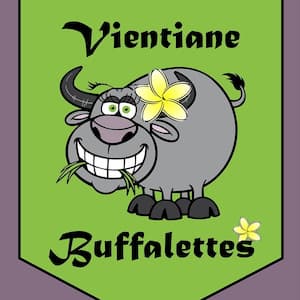 Club Motto: Plodding mediocrity
City: Vientiane
Country: Laos
Year Founded: 1996
Honors: (titles won, championships etc):
Plate winner at Vientiane 10's – 2019

Cup winner at Isan 7's championship – 2018
Tell us a little about how the club formed:
The Buffs (as they are commonly known by those near and dear to them) were formed back in 1996 over a few glasses of Pastis and a few bottles of Beerlao. The idea was to create a club for expats in Laos to come together and play some rugby and to be inclusive of Lao locals.
Describe what formats of rugby your clubs support (Mens, Womens, Touch, Youth, 15s, 7s etc):
VBRC is composed of 2 teams: The Buffalos (men) and the Buffalettes (women). We mostly compete in 10s tournaments. Let's be honest, we're not fit enough to play 7s (but we try sometimes!) and we kind of struggle to find enough players to play 15s (but we love it!). We also play friendly touch rugby every Sunday morning where everyone is welcome to join! We don't have a youth team but we support our little brothers, the Vientiane Tigers, to develop their squad!
Do you host any tournaments or what leagues do your teams participate in?
The Vientiane Buffalos are part of the Indochina Cup. Our teams participate in the Colour's League and the Vientiane International Rugby Championship hosted by the Lao Rugby Federation. As these are the only tournaments in Laos, the teams travel to Thailand to participate in other tournaments such as Bangkok 10s, RBSC International Rugby 10s, Phuket 10s and so on!
What rugby development programs are you involved in?
Our club is comprised of Laotians and expats, all of which joined the club mostly for an extracurricular activity and stress relief from their normal day jobs. As a result of this, and our continued efforts to develop our own club, it is hard to find time to engage in outside rugby development projects. With that being said, however, we have continuously supported our little brother club, the Vientiane Tigers, a local youth rugby club made up of local Lao boys, both financially and logistically.
In addition, many members of our club have close ties to the Lao Rugby Federation whose primary operation is developing rugby in all parts of Laos who receive support from outside funding organisations like Pass-It-Back and Australia Aid.
Finally, tell us why you love your club and why/how players can get involved?
Finding new rugby players in the small capital of Laos isn't always easy for us but we work hard off the pitch to get new recruits. This is mostly facilitated through our legendary social calendar, and on the pitch to train up the new players.
We're a social club opened to anyone who wants to play rugby, have a good time, make some friends and… have a glass of pastis!
The whole club is a wonderful melting pot of people and languages from all over the world. In recent games we've had people from Laos, France, the United States, South Africa, Australia, New Zealand, Korea, Fiji and England. It turns out that not everybody speaks the same language but everybody speaks rugby.
You can reach the club via:
Email
Buffalos Facebook
Buffalettes Facebook
Instagram
Vientiane Buffalettes ladies Rugby
Rugby in Laos
Vientiane Buffalettes ladies Rugby
You can see all of our rugby club spotlight series here.
---
Trending Now