Rugby World Cup 2023 Ticket Prices
---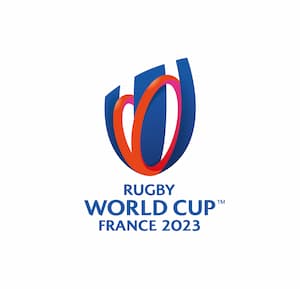 On 4th March 2021, World Rugby announced the Rugby World Cup 2023 tickets and packages for the tenth edition of the men's RWC due to be held in France.
The virtual press conference was held by Alan Gilpin (Head of Rugby World Cup) and Claude Atcher (France 2023 CEO). This follows the RWC 2023 match schedule announcement in February 2021.
Fans interested in tickets for the tournament are invited to join the 2023 Family for exclusive advantages for Rugby World Cup France 2023, including pre-sale access.
France 2023 Organising Committee CEO, Claude Atcher said that 70% of match tickets will be available to the public from the organisers, and 100% of the profits from the tournament will go back into developing rugby union, including women's rugby.
He added: "With our ticketing programme, we want to make Rugby World Cup 2023 as accessible as possible for everyone and provide the opportunity for French and international fans to attend matches from the best 20 rugby nations in the world. Rugby World Cup France 2023 is also the promise of an incredible show with an unprecedented match schedule format. We look forward to celebrating and sharing moments in our nine host cities with fans from all over the world."
There are doubleheaders weekends in the same city to add to the atmosphere for fans at the RWC 2023.
Match venues are within two hours of 80% of the French population.
Updated September 2021
Rugby World Cup 2023 Tickets
How do I buy tickets for RWC 2023?
There are only two ways to buy match tickets for the RWC 2023 – via the official website or through appointed OTA's.
The ticketing website goes live from 4 March, and until 13 March 2021 23:59 CET fans can register on the ticketing website to be eligible to select tickets for rugby matches for the presale.
Exclusive pre-sale period for fans who have registered to join the 2023 Family runs from 15 March 12:00 CET – 5 April 2021. Mastercard users will have exclusive access from 15-17 March and other registered users will have access from 18th March 17:00 GMT.
Official Travel and Hospitality programme sales launch on 18 March 2021.
The general public sale of Follow My Team and The City Pack to open on 6 April 2021 at 18:00 CET.
September 2021 – phase for buying single match tickets will open up on a first-come, first-served basis. It was confirmed that this will be available on 28 September 2021 for members of the 2023 Family, and on 30 September 2021 for the general public.
Mastercard cardholders that have signed up for the 2023 Family will "benefit from priority access to the pre-sale."
What Ticket Packages are there at RWC 2023?
There are two RWC 2023 ticket packages available – Follow My Team Pack or The City Pack.
Follow My Team Pack: Four pool matches and the possibility to add an optional quarter-final should the team makes it to the knockout phase (available for each qualified team to date – 12 in total).
The City Pack: Choose from 8 cities and includes all pool matches at each host city (except for Saint-Denis (Stade de France).
The City Pack 3 Matches: 3 pool matches in a city – available in 9 host cities (not including the opening match of RWC 2023).
Payments will be possible over three instalments to make it easier for fans, and payments can be shared. There are also cancellation options.
Individual Tickets RWC 2023
How much are the tickets to RWC 2023?
In the press release from World Rugby, they gave examples of costs for tickets at Rugby World Cup 2023.
"Rugby's showcase men's event will be accessible to all thanks to four different price categories. With a Toulouse pack, fans will be able to attend three fixtures, including matches for Japan and New Zealand, from €58 in category four, while the Lille pack will feature three matches including England, Scotland and France for €70.
Follow My Team packs have been designed to make the tournament accessible to all. For €135, Fiji fans will be able to watch all of their team's pool matches, following them across France, with the possibility of choosing an optional quarter-final, subject to their team's qualification for the knockout phase."
How many tickets are available at RWC 2023?
There are 2.6 million tickets available for the Rugby World Cup in France, which runs from 8 September to 28 October 2023. 200 000 tickets have already been ordered by the OTA for packages said the organisers at the media conference,
By September 2021, it was confirmed one millions tickets had already been sold.
The RWC 2023 also will allocate funds to official charity partners which will be announced over time.
Japan Matches RWC 2023
At Rugby World Cup 2023, Japan will play in Pool D with England, Argentina, Oceania 2 and Americas 2.
September 10 2023: Japan vs America 2 (Toulouse)
September 17 2023: Japan vs England (Nice)
September 28 2023: Japan vs Oceania 1 (Toulouse)
October 8 2023: Japan vs Argentina (Nantes)
The full match schedule for RWC 2023 can be seen here.
World Rugby News
---
Trending Now