Rugby World Cup 2023 – Asian Official Travel Agents
Posted On November 12, 2020
---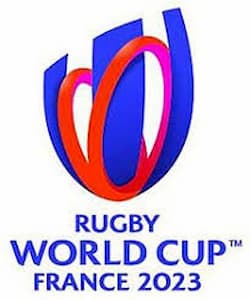 World Rugby this past week confirmed the official travel agents for the Rugby World Cup 2023 in France. We look at how fans get packages though the Asian partners.
Groupe Couleur is the exclusive global rights holder for the Rugby World Cup France 2023 Official Travel Programme, as appointed by the RWC 2021 Organising Committee. They launched a wide-ranging selection process for Official Travel Agents (OTAs) in 2020.
World Rugby Chief Executive Officer Brett Gosper said: "The Official Travel Agent Programme has been one of the major success stories for Rugby World Cup, proving a hit for sports fans from around the world, delivering its unforgettable memories and exceptional experiences.
Following a very special Japanese tournament in 2019, enthusiasm for Rugby World Cup France 2023 is exceptionally strong, and we are delighted to see so many countries expressing interest in our showcase event. Starting today, fans can start preparing for their French experience."
Who are the official Asian travel agent partners for RWC 2023?
Rugby World Cup France 2023 will be held between 8 September and 21 October 2023 and it will be the tenth Rugby World Cup, while also celebrating 200 years of rugby.
More than 100 agencies applied from across the globe according to World Rugby, but only 22 agencies from 13 different countries have been selected.
For the first time, the OTAs will have access to a "bank of experiences" built in collaboration with local authorities, which will gather all the innovative sightseeing activities such as vineyards visits or cycling tours.
Official RWC 2023 Travel Agents Asia
China/Hong Kong RWC 2023 OTA
BH Hospitality: Based in Hong Kong, BH Hospitality is part of the Byrom Group of companies that has more than 30 years' experience in providing services for large sporting events
Japan RWC 2023 OTA
Nippon Travel Agency: From the Tokyo Athletics Championships in 1991 to the RWC Japan in 2019, Nippon Travel Agency has been dedicated to global sports events in Japan.
STH Japan: Sports Travel and Hospitality Japan is a leading provider of sports hospitality and premium spectator experiences in Japan. They said, "STH Japan are proud to have been appointed as an Official Travel Agent (OTA) for Rugby World Cup 2023."
Tobu Top Tours: Has worked to bring a memorable experience to travellers for more than 60 years, particularly with sports events, motorsports events, corporate tours and special interest tours.
In the whole of Asia, agents from only two countries were selected. It's not clear how many OTA's from the region applied.
Travel packages will go on sale in March 2021, but fans can already register their interest with the agency in their territory.
RWC 2023 Ticket Sales
World Rugby also reports that 200,000 tickets have already been pre-ordered by the OTAs for RWC 2023 – which represents a significant increase compared to Rugby World Cups 2015 and 2019. France 2023 has an objective of attracting 600,000 foreign visitors for the World Cup.
The Rugby World Cup 2023 Draw takes place on 14 December 2020 and the official match calendar announcement is scheduled for the first quarter of 2021. All Official Travel Agents will finalise their different packages thereafter.
Rugby News
---
Trending Now