Rugby World Cup 2023: Match Schedule
Posted On February 27, 2021
---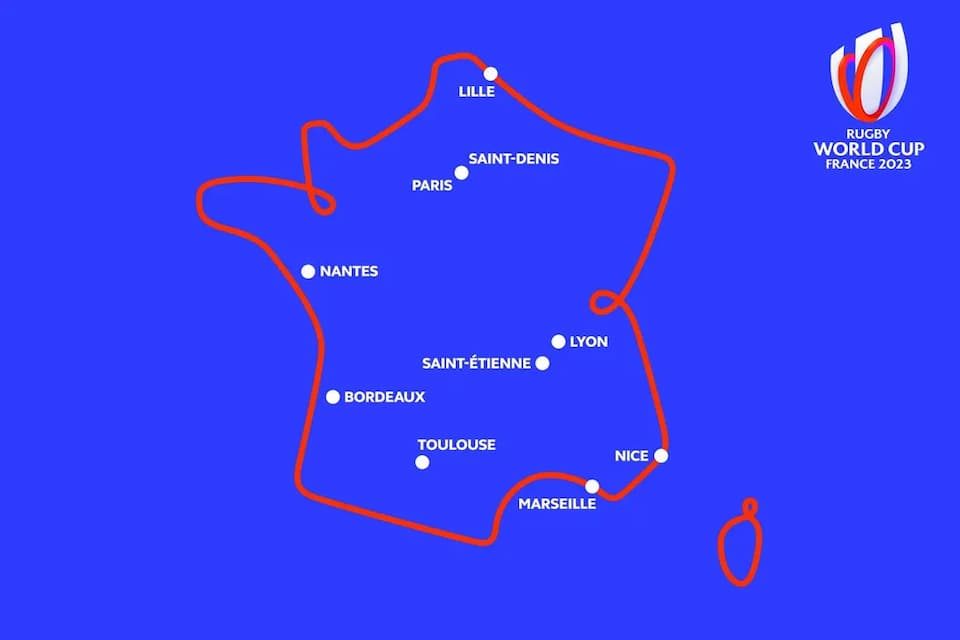 Rugby World Cup 2023 had its match schedule confirmed on Friday 26 February 2021, and the tournament in France will kick off with the hosts taking on New Zealand in Paris at Stade de France on 8 September 2023.
The 10th Rugby World Cup has already seen an extended pool phase confirmed and the match schedule announcement also revealed mouth-watering double-header weekends which World Rugby said "will provide the perfect stage for thrilling matches.
In addition to the men's RWC celebrating its tenth edition, France 2023 will also celebrate 200 years of rugby. The host nation will be using nine cities across France. with each host city hosting a minimum of four pool games.
World Rugby Chairman, Sir Bill Beaumont said: "The match schedule announcement is the moment when the tournament truly comes alive for fans all around the world and is an exciting milestone on the road to Rugby World Cup France 2023. It has been developed with teams and fans at heart and we are confident it will provide the best possible platform for a thrilling, historic and very special Rugby World Cup in the sport's 200th year."
Rugby World Cup 2023: Match Schedule
The pools for the tournament announced on December 14, 2020, already set up some very interesting and exciting group matches and had fans scrambling on theories for possible ways to the final and who they would face on the journey.
Some of the bigger pool matches are spread between Wednesdays to Sundays, while for the first time, Mondays and Tuesdays will be game-free.
Marseille (Stade Vélodrome) and Saint-Denis (Stade de France) will host the quarter-finals on 14-15 October 2023. The 80,000 capacity Stade de France will also host the two semi-finals on Friday 20 and Saturday, 21 October, the bronze final on Friday, 27 October and the final on Saturday, 28 October.
For the opening weekend of Rugby World Cup 2023, in addition to the fantastic opening game, RWC 2019 runners-up England play Argentina, while reigning champions South Africa will start their title defence against Scotland.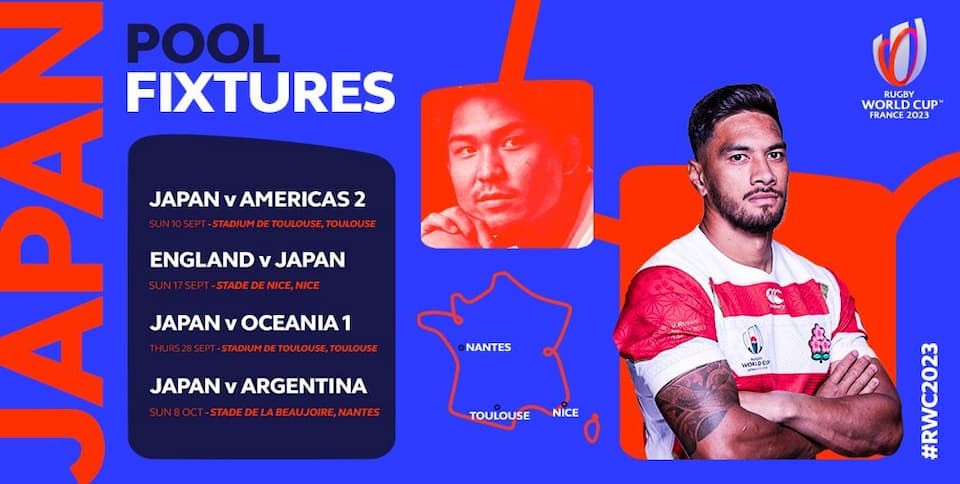 What is Japan's RWC 2023 Match Schedule?
At Rugby World Cup 2023, Japan will play in Pool D with England, Argentina, Oceania 2 and Americas 2.
September 10 2023: Japan vs America 2 (Toulouse)
September 17 2023: Japan vs England (Nice)
September 28 2023: Japan vs Oceania 1 (Toulouse)
October 8 2023: Japan vs Argentina (Nantes)
The full match schedule for RWC 2023 can be seen here.
RWC 2023 Tickets
Ticketing details for the Rugby World Cup 2023 in France is set to be announced on 4 March 2021. A virtual press conference held by Alan Gilpin (Head of Rugby World Cup) and Claude Atcher (France 2023 CEO) who will present more details and information on packages and prices.
Fans interested in tickets for the tournament are invited to join the 2023 Family for exclusive advantages for Rugby World Cup France 2023, including pre-sale access.
Mastercard and World Rugby
Mastercard also announced this week that it has renewed its deal with World Rugby to continue as a Worldwide Partner of the Rugby World Cup 2023 in France. The financial services company first was associated with the Rugby World Cup in 2008.
A statement said, The global payment leader becomes the tournament's preferred card and will support rugby's growth worldwide through its showcase event."
World Rugby Chief Commercial Officer Tom Hill said: "Mastercard has been a long-standing supporter of our sport, being involved as a Worldwide Partner in all men's Rugby World Cups over the last decade. It is our great pleasure to count them again in the worldwide rugby family and we are excited to partner with them on this great journey.
Mastercard cardholders that have signed up for the 2023 Family will "benefit from priority access to the pre-sale."
World Rugby News
---
Trending Now