Rugby World Cup 2025 (Women) – England
---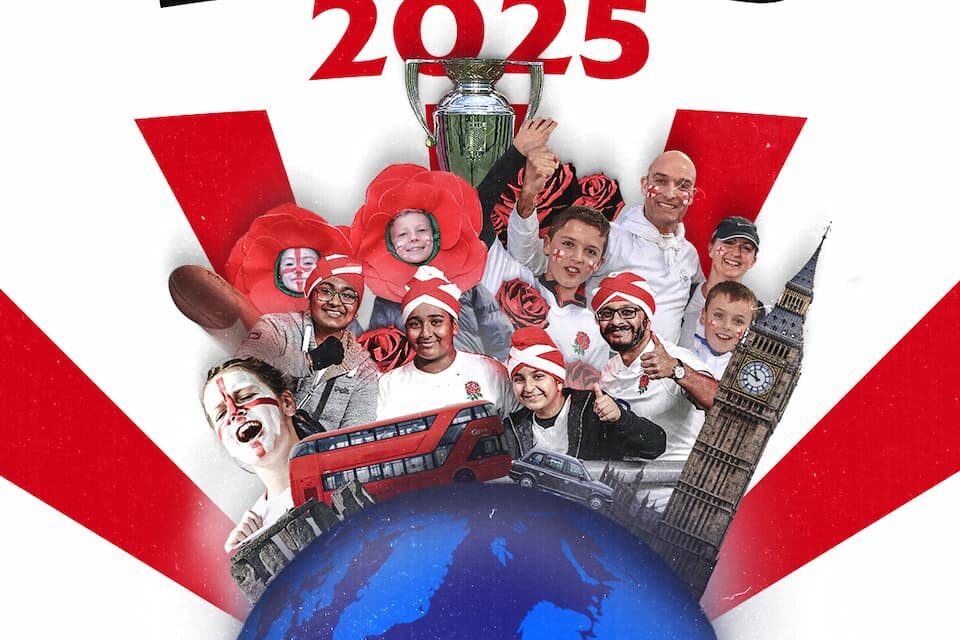 This is the second part of our series following the confirmation of the hosts of the Rugby World Cups until 2033, which included the confirmation of England as hosts of the Rugby World Cup 2025 for the women's XVs game.
The successful host nations (England, Australia, and the USA) fielded questions from global media and RFU Chief Operating Officer, Chief Finance Officer and former England captain Sue Day as well as current England Red Roses captain Sarah Hunter were on hand to talk about the excitement and potential of hosting the RWC 2025.
(See the first part of the series here – on what the proposed golden decade of rugby means for the sport?)
Rugby World Cup 2025 (Women) – England
RFU Chief Operating Officer, Chief Finance Officer and former England captain Sue Day said: " For us, it is about a lasting legacy, a sporting legacy, it is not just about women's rugby, this is about rugby in our country, it is about sport in our country. It is an amazing opportunity to get more girls and boys playing, to get more people watching. It is about super-charging growth and interest. the tournament is going to bring £150 million of economic growth to the country too. Wherever you are in the country, there is a going to be a chance to be a part of it."
"As we have seen from other home World Cups in cricket, hockey and netball, a Rugby World Cup will further advance all women's sports. The tournament will also deliver significant economic benefits right across the country."
Growth of women's rugby in England
Sarah Hunter (current England women's XV captain) said that "Playing in a home World Cup is really special. I've been lucky enough to play in a few and there's nothing quite like running out in front of a home stadium.
We were at The Stoop (for the final in 2010) and we sold out and that was brilliant and people were asking, 'why aren't you playing at Twickenham'? At that point in time, the game wasn't big enough, if we'd gone to Twickenham the atmosphere would have been dead. I remember at the game (the final) and New Zealand were standing there waiting to perform the Haka and there was a chorus of 'Swing Low, Sweet Chariot' going around and around, and they wouldn't start the Haka until it stopped, and there was almost a stand-off of when it was going to start, and that was because of the home crowd that was behind us.
"But fast forward to 2025, it is going to be absolutely incredible and I think we are just buzzing for it to happen. The crowds for the Six Nations were so big I had to take a moment at Kingsholm, running out in front of 15,000 fans. I just thought, 'Wow, look how far the game has come.". 
The Tik Tok Six Nations and Allianz English Premiership 15s have been setting record crowds in support of the women's XVS game in 2022.
The RFU said on hosting the Rugby World Cup in 2025, that "female participation in England has grown from 13,000 to 40,000 registered players in clubs, with a growing pipeline of girls playing in schools, colleges and universities."
RWC 2025 Legacy
Expanding on the proposed legacy of RWC 2025, England Rugby added that the legacy programme will focus on three key strands:
Creating capacity through facility development and the recruitment of female coaches and referees
Creating a multigenerational legacy through a call to arms for more young girls and university women to play, and for women who didn't have the opportunity to play to become fans,
To support development within the home unions.
Furthermore, the Union plans to (through partnerships with universities) "recruit and retain players and create club leaders of the future with activities including the staging of a Festival of Rugby event."
Proposed Format RWC 2025
It's proposed that pool matches at the Rugby World Cup 2025 will be held across the country. Its also meant to be the first women's RWC with a 16-team format and the final is planned to be held at Twickenham – which could see a record number of fans for a women's international rugby match.
RWC 2025 England – Key Takeaways
They hope to sell out Twickenham with 80,000 + fans in attendance.

There are hopes to take the games around the country in 2025 with 16 teams involved for the first time in a women RWC.

Hopes RWC 2025 will generate

 £150 million of economic growth for the country.

The aim is to make the sport more engaging and attractive but acknowledges they will need more investment and partners.

Legacy targets to have 40% female coaches and officials in England rugby – they have a massive goal to build the game on and off the field.
Rugby Tournament News
---
Trending Now