---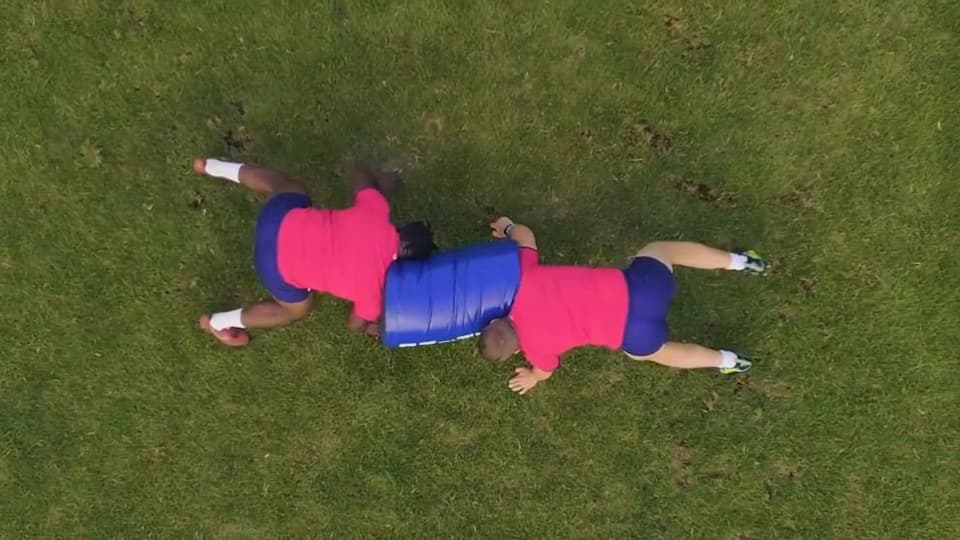 There have been a number of rugby coach announcements in May 2022, so here is a wrap of all the latest appointments and rugby coach news across Asia.
Dubai Hurricanes- Coach Rocky Truter gets England call-up
The UAE based club Dubai Hurricanes have announced that their coach Rocky Truter has been invited to attend the RFU training camp ahead of the unofficial England XVS Test on June 19 vs the Barbarians.
"Congrats to the new Men's Head Coach 'Rocky', who's been invited by Eddie Jones to join up with England at their training camp in June"
The coach has been in Dubai since August 2021 and has previously been head coach of the Hungary national side. He has also reportedly worked with John Mitchell at the Lions in South Africa, Stephen Larkham with the Brumbies in Australia, and the late great Joost van der Westhuizen (J9 Legends, Dubai 7s), as well as Mark McCall (Saracens).
He himself was a former Sale Sharks U21 (UK) and Falcons 7s (SA) player reports Yalla Rugby.
The National News reported that the South African coach faces a race against time to get his visa approved but Rocky had received a "letter from Eddie Jones, the England coach, asking him to Pennyhill Park to be part of the build-up to the unofficial Test match against the Barbarians."
Truter said "It is an amazing opportunity for me, and for the club. Hopefully, I will be able to bring some experience back from working with Eddie and his coaching staff, and from just being around the players."
Philippines Rugby Football Union – San Juan promoted into GM role
San Juan (also known as Acee) has been promoted to the role of General Manager reports the PRFU. The Union said, "After close to seven years with Philippine Rugby, senior Rugby Development Manager Acee San Juan has been promoted to one of two newly developed General Manager positions for the country's national rugby association."
Current CEO Jake Letts is moving into a specialised management role "solely focusing on national team programs and business development for Philippine Rugby and the Philippine Volcanoes," they added. His role will oversee investments into the performance of the national PRFU programs, and "generate partnerships and sponsorships to assist the Union to move forward in a post-pandemic environment."
San Juan commented on the move: "I am extremely grateful to those before me for setting the foundation of the PRFU and ensuring processes are in place already. I am excited to continue working as we focus on our key areas to better achieve our strategic goals for the Union. The support I received from all my mentors, colleagues, and the rugby community have been helpful in my growth and I thank each one of them, I look forward to continuing to develop rugby further."
Her GM role will oversee and manage three areas for Philippine Rugby including:
Development
Competitions
Training
Education
We previously have spoken to Acee on women's rugby development in Asia.
Hong Kong Football Club – Appoints Logan Asplin as New Coach
HKFC has announced that New Zealander Logan Asplin is the new rugby head coach and comes to Hong Kong with experience from coaching rugby in the secondary school premier 1st XV level of New Zealand rugby, multiple age-grade representative teams, Waikato Rugby Union,  and Kubota Spears in Japan.
The South China Morning Post reports that the defending Hong Kong Dettol Men's Premiership champions had replaced former head coach Jack Wiggins, who left the club in January 2022 to join MLR side San Diego Legion as an assistant coach.
Logan said: "When looking into this role I often heard about what a privilege it is to be associated with the Hong Kong Football Club, and although I am a Kiwi from the other side of the globe, the club is prestigious, highly respected and well documented in local rugby circles."
The club also announced that Stephen Dowse is the new Director of Rugby.
Bedok Kings – Singapore
Bedok Kings announced that Lance de Kock (Head Coach) and Farij Samsudi (Assistant Coach) will be leading the Bedok Kings Men's 7s program for the Club 7s in June 2022 in Singapore.
The rugby club said online: "Lance and Farij join us fresh from their involvement with the Singapore 7s coaching set-up and bring invaluable experience to the club."
The Singapore Club 7s rounds are scheduled to take place on June 11 and June 25 2022.
Asian Rugby Coach News
---
Trending Now