Rugby World Cup 2023 Pools
Posted On December 14, 2020
---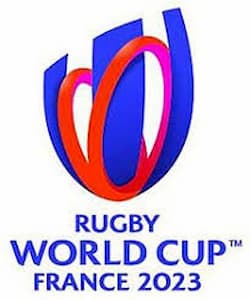 The Rugby World Cup 2023 in France draw was held on 14 December 2020 and streamed online to reveal the pools for the tenth men's edition of the global sporting tournament.
Sir Bill Beaumont, the World Rugby Chairman, said before the draw took place that "In a tournament that will reach all of France, Rugby World Cup 2023 will set new standards in social responsibility, inclusion and sustainability, providing a blueprint of best practice and pushing the boundaries of major event hosting."
Rugby World Cup 2023 in France
According to a Nielsen study, there were 20 million rugby fans in France and seventy-seven per cent of French men
and women are also convinced of the "positive example" that rugby gives claimed World Rugby. France has never won the men's Rugby World Cup but has been beaten finalists three times, in 1987, 1999 and 2011.
In total, ten host cities and 9 stadiums will host fixtures across France in 2023.
RWC 2023 Pools
The 2023 tournament is set to take place from 8 September to 21 October 2023 across France and it will also be the 200th anniversary of the 'invention' of rugby by William Webb Ellis.
The dedicated online show was hosted by Elma Smit and Ugo Monye and also features international players from all the qualified teams giving their insights and reaction before and after the RWC 2023 Draw.
Bernard Laporte (World Rugby Vice-Chairman) added: "Regardless of the twists of fate, I am convinced that all nations will be happy to meet for this pool stage and share their love of the sport within the framework of this unique event."
You can read more here about how the process for how teams were drawn and the RWC qualification process for teams to reach the Rugby World Cup in 2023.
Pool A RWC 2023
New Zealand
France
Italy
Africa 1
Americas 1
Pool B RWC 2023
South Africa
Ireland
Scotland
Asia/Pacific 1
Europe 2
Pool C RWC 2023
Wales
Australia
Fiji
Europe 1
Final Qualifier
Pool D RWC 2023
England
Japan
Argentina
Oceania 2
Americas 2
Knockout Stages
The qualifiers from the pools att Rugby World Cup 2023 will be the same as in RWC 2019.
The first two teams in each pool will progress to the quarter-final round, which will be contested by knock-out Matches.
The quarter-final matches will be determined as:
Winner Pool C v Runner up Pool D
Winner Pool B v Runner up Pool A
Winner Pool D v Runner up Pool C
Winner Pool A v Runner up Pool B
The semi-final matches will be contested by knock-out Matches, as:
SF 1 – Winner QF1 v Winner QF2
SF 2 – Winner QF3 v Winner QF4
The winners of the semi-final Matches qualify for the Final, and the losers of the semi-final Matches will contest the Bronze Final.
What Asian nations will play at RWC 2023?
Japan Rugby
Japan already qualified for the Rugby World Cup 2023 based on their performances at the RWC 2019 and were place in Band 2 for the RWC 2023 draw. They Brave Blossoms had a very successful home World Cup in 2019, in which they won all their pool games, beating Ireland and Scotland. However they lost the eventual winners, South Africa, but it still marked their most successful world cup to date.
In 2023, Japan will play in Pool D with England, Argentina, Oceania 2 and Americas 2.
Asia Rugby Men's Championship 2021
At least one more Asian team could qualify. First, either Hong Kong, Korea or Malaysia will need to claim the Asia Rugby Men's Championship (ARMC) between May-June 2021.
Then the winner will take on the Oceania runner up (Tonga or Samoa) for home and away playoff games. The winner on aggregate will qualify for the RWC 2023 in Pool B (South Africa, Ireland, Scotland and Europe 2), while the loser will go to Final Qualification – Asia / Pacific 1 in the qualification tournament in 2022.
World Rugby News
---
Trending Now