SRU Women's Rugby Development Webinar 2021
Posted On February 19, 2021
---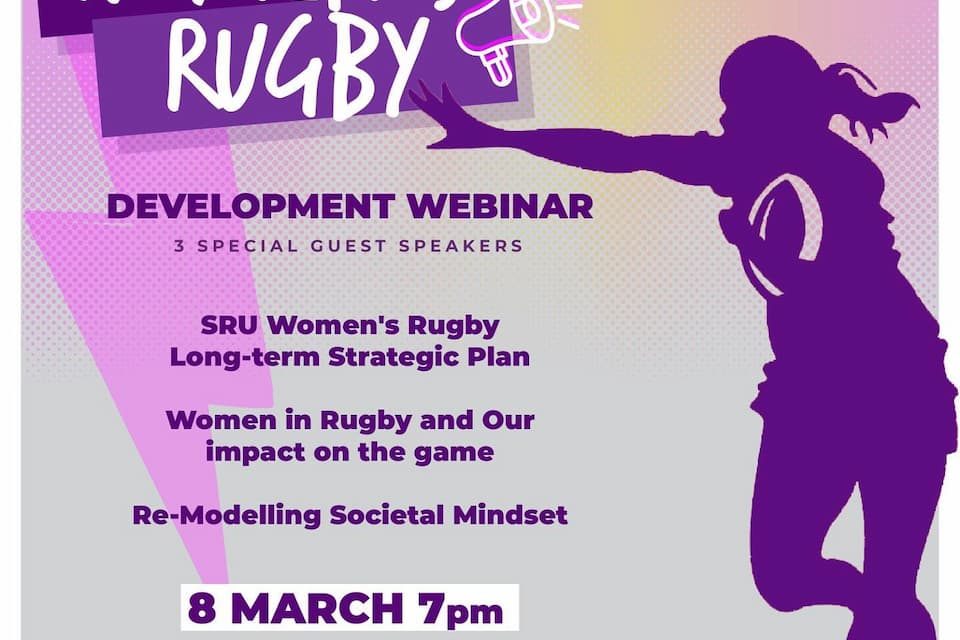 The Singapore Rugby Union (SRU) will be hosting a special Women's Rugby Development Webinar 2021 on International Women's Day which falls on 8th March.
Early in February 2021, the SRU announced it would host the free online webinar and give its audience a chance to "Hear from members of our Rugby Development team as well as 3 very special guests! Stay tuned as we reveal their identities over the next few weeks."
Who are the SRU Special Guests?
The first of three special guests for the SRU Women's Rugby Development Webinar 2021 was announced as being Ada Milby.  They said "Ada has an extensive list of accomplishments both as a player and as an administrator. She is the first female member of the World Rugby Council, and Asia Rugby as well as Executive Committee Member and the President of Philippines Rugby. On top of this, she has also captained the Philippines in both 7s and 15s!"
Ada will be joining the Women's Day webinar to "discuss the Unstoppables programme run by Asia Rugby which features the stories of the top female contributors to our game."
The second guest was confirmed as Kendra Cocksedge,  a member of the New Zealand Black Ferns for over 14 years. She was previously the World Rugby Women's Player of the Year, Scrumhalf in World Rugby's Team of the Decade as well as winning the Rugby World Cup twice (2010 & 2017) and the Rugby World Cup Sevens in 2013.
SRU said "Kendra will join us to talk about her career in rugby, including her experiences in overcoming challenges as well as the future of the women's game."
The third special guest is Ms. Mrinalini Venkatachalam, Regional Director for South-East Asia and Oceania at WEConnect International. Mrinalini has "engaged with large corporates, government agencies, SMEs and community organizations to provide them with a platform to create measurable social impact."
SRU's three Unstoppables (Christabelle, Victoria & Azurah) who lead their Women's Development Committee will also be involved.
The webinar will be live on the SRU & 1 Play Sports Facebook pages.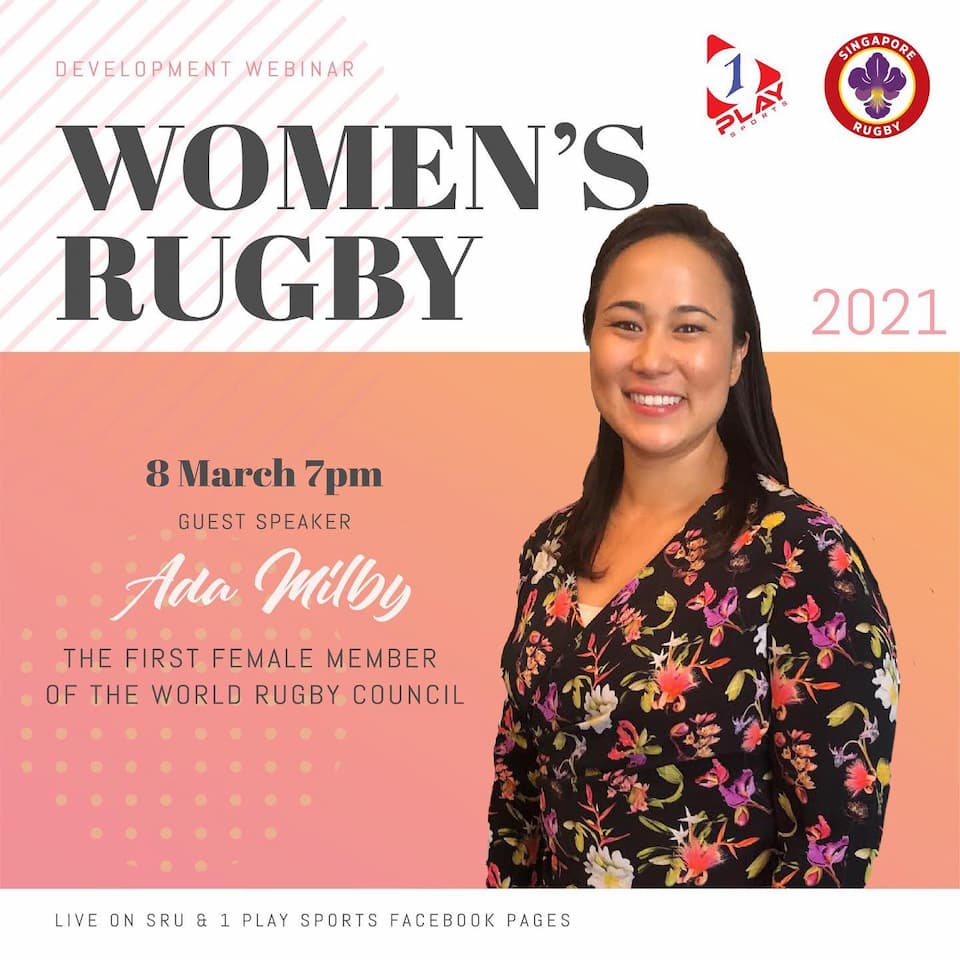 Singapore Rugby Women's Development Committee (WDC)
In February 2021, the SRU also announced the creation of a Women's Development Committee (WDC). They said it is the "product of months of surveys, research and working groups to identify the needs of women's rugby in Singapore."
The WDC is led by the Singapore Rugby Union Women's RDOs and Unstoppable nominees with sub-committees setup "which will look into three various functions of women's rugby; Leadership, Participation and People. Moving forward we are looking to a brighter future for women's rugby in Singapore!"
Asia Rugby 2021
---
Trending Now