Saigon Geckos 30 Years Rugby 10s Fest 2022
Posted On October 5, 2022
---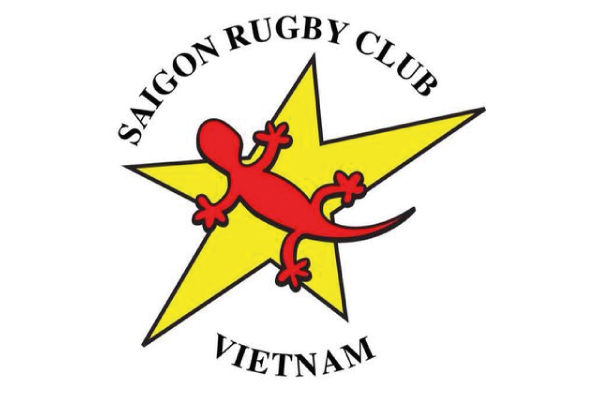 The well-known Vietnam rugby club, the Saigon Geckos, are celebrating their 30th anniversary by holding a 10s rugby festival on 5th November 2022.
The Geckos have fielded men's, women's, vets, and touch rugby teams over the decades and they are a regular touring club to a number of the regional rugby and touch tournaments such as the Bangkok Tens, Cambodia Tens, Vientiane Tens and are part of the annual Indochine Cup which has included clubs from Vietnam, Cambodia, Laos and Myanmar.
Saigon Geckos 30th anniversary –  Tens Rugby Festival
Rugby Asia 247 spoke to the club earlier this year, and they told us "We want to get as many ex-Geckos as possible from around the world to come".  The tournament is intended to be very social and teams from Vietnam, Thailand, Cambodia, and the Philippines have all expressed an interest, but individual players looking to join the weekend are also being encouraged to enter in an all-star team.
The Facebook event for the tens rugby celebration says: "We are pleased to announce that we will host a social Rugby 10's Tournament in Saigon to celebrate these dirty Thirties on Saturday 5th of November 2022! All in one day for a proper afterparty until Sunday dawn! It will be the celebration of our 30 years of history and of all members & players who had forged the Saigon Geckos' fame and glory!"
The one-day tournament is set to be played at the RMIT field in Ho Chi Minh City but there are backup plans if that's not possible.
UPDATE – October 2022
The tournament added a 𝗨𝟭𝟲 𝗕𝗼𝘆𝘀 – 𝟭𝟬'𝘀 𝗧𝗼𝘂𝗿𝗻𝗮𝗺𝗲𝗻𝘁 saying "Your boys like ours, can't wait to play a real contact game? Saigon Rugby Fest is THE opportunity you can't miss!
There are calls for more individual players to join and Baabaas teams will be formed for Men / Women / Old Boys.
How much does it cost to join Saigon Geckos 30 Years Rugby 10s Fest 2022
Fees: Adult  USD $0 $ per player / Junior U16 USD $25 per player
Includes:
Friday night Welcome drink
Professional Referees
Pitch Refreshments
Saturday night party all you can eat / All you can drink / Live show
A great time
Support to book Hotels, buses and extra activities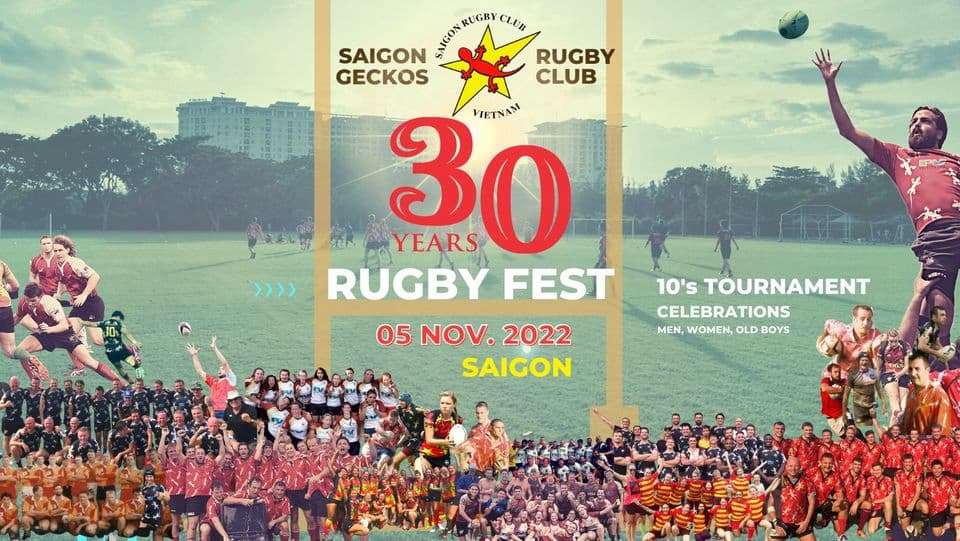 The social side is set to include a cruise on the Saigon River on a double-decker boat and there are plans for a golf day for players arriving earlier in the week, as well as trips to beaches.
The fees are yet to be released but they will probably be charged per player and not per team.
Rugby Tournaments 2022
There are a number of rugby tournaments taking place in the region in Q4 2022, including:
October 2022
November 2022
---
Trending Now