Sakura XV Team Set for for First Irish Test
Posted On August 19, 2022
---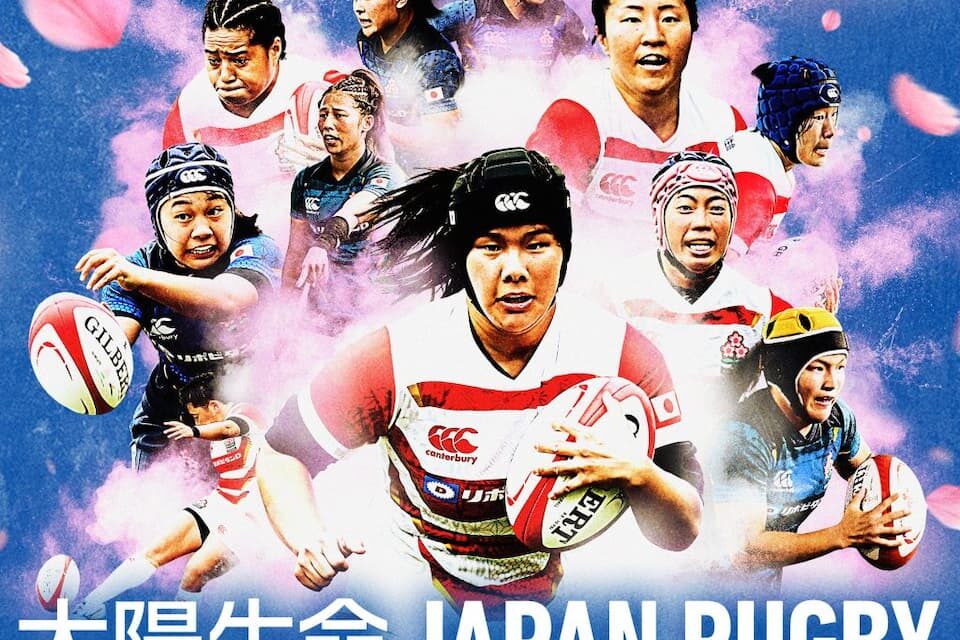 The Japan Rugby Football Union (JRFU) have announced the women's Sakura XV team for the first test match against Ireland on Saturday 20th August 2022.
The Sakuras will play Ireland twice, which follows a busy year which has included a victorious tour to Australia and a drawn series against South Africa.
The first Irish test will be played at Shizuoka ECOPA Stadium, as part of the Taiyoseimei Japan Rugby Challenge Series 2022 and Japan Head Coach Lesley McKenzie hopes the team will avenge a narrow 15-12 loss against Ireland in Dublin in November 2019.
Saki Minami captains the team in her 24th test for Japan, while Kyoko Hosokawa returns at number-seven and Moe Tsukui at halfback, both of whom last played for the Sakura Fifteen in their 10-12 victory over the Wallaroos in May 2022 said the JRFU – the full SAkuras Squad can be seen on the link too. Japan have retained only six players in their starting line-up from last month's loss to South Africa.
Lauren Jenner (New Zealand) will referee both tests between Japan and Ireland this month.
Japan cannot fall from 13th place in the World Rugby rankings even with a heavy defeat against Ireland and could gain a place if South Africa lose to Spain by a big enough margin.
More information on the matchday tickets can be found here.
Ireland Squad vs Sakura – 20th August 2022
Ireland Squad to face Japan:
Ireland have named six debutants in their match-day 23, four of them in the starting line-up in fly-half Dannah O'Brien, centre Aoife Dalton, winger Natasja Behan and full-back Méabh Deely.
15. Méabh Deely (Blackrock College RFC/Connacht)*
14. Natasja Behan (Blackrock College RFC/Leinster)*
13. Aoife Dalton (Tullamore RFC/Leinster)*
12. Enya Breen (TBC/Munster)(14)
11. Aoife Doyle (Railway Union RFC/Munster)(10)
10. Dannah O'Brien (Tullow RFC/Leinster)*
9. Ailsa Hughes (Railway Union RFC/Leinster)(14)
1. Linda Djougang (TBC/Leinster)(22)
2. Neve Jones (Gloucester-Hartpury/Ulster)(11)
3. Katie O'Dwyer (Railway Union RFC/Leinster)(10)
4. Nichola Fryday (Exeter Chiefs/Connacht)(27)(capt)
5. Sam Monaghan (Gloucester-Hartpury/IQ Rugby)(9)
6. Dorothy Wall (Blackrock College RFC/Munster)(15)
7. Edel McMahon (Exeter Chiefs/IQ Rugby)(19)
8. Hannah O'Connor (Blackrock College RFC/Leinster)(12)
Replacements:
16. Emma Hooban (Blackrock College RFC/Leinster)(11)
17. Chloe Pearse (UL Bohemian RFC/Munster)(5)
18. Christy Haney (Blackrock College RFC/Leinster)(4)
19. Taryn Schultzer (Saracens/Ulster)*
20. Grace Moore (Saracens/IQ Rugby)(3)
21. Nicole Cronin (UL Bohemian RFC/Munster)(20)
22. Leah Tarpey (Tullamore RFC/Leinster)*
23. Molly Scuffil-McCabe (Railway Union RFC/Leinster)(2).
*Denotes uncapped player
Rugby World Cup 2021 Preparation
Japan will face Ireland again the following Saturday, August 27 at Tokyo's historic Chichibunomiya Rugby Stadium. These vital matches are key for preparing for the Rugby World Cup 2021, played in 2022 in New Zealand in less than 50 days' time.
This weekend, New Zealand is also playing Australia, while South Africa is playing Spain at home as all sides get in much-needed game time before the global showpiece event takes place.
RWC 2021 Articles
---
Trending Now