SEA 7s 2023 Leg 2 – Thai Women & Chinese Taipei Men Complete The Double
---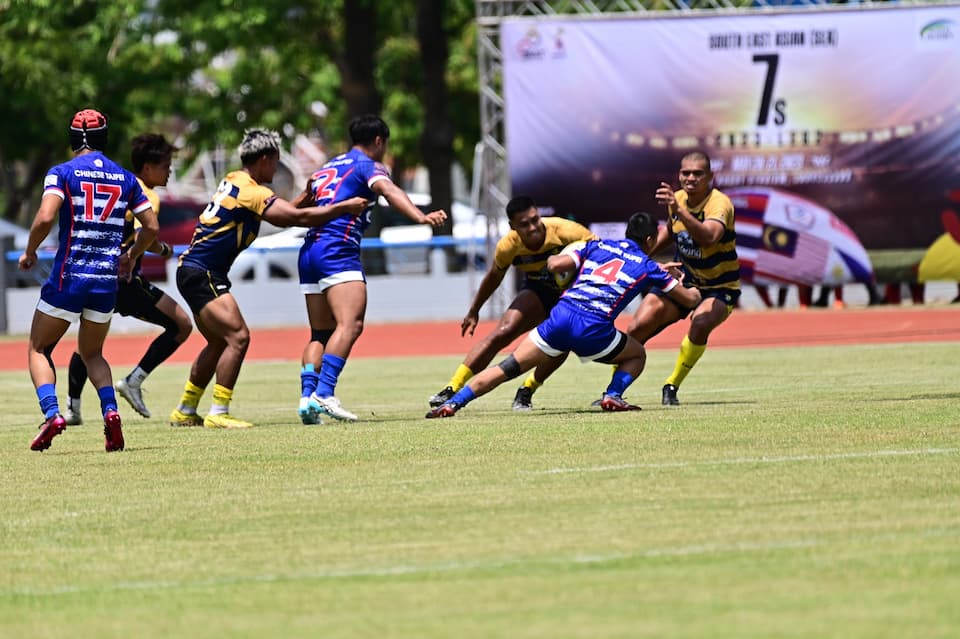 The second leg of the SEA 7s 2023 tournament which took place from 20-21 May in Bangkok, was won by the Thailand Women and Chinese Taipei (Taiwan) Men -both had also won the first leg in Singapore.
Feature Photo Credit: Rugby Photo Thailand
The KMITL Rugby Stadium was the venue for the two days of action which confirmed the Southeast Asian 7s rugby champions in the absence of any rugby sevens at the SEA Games which recently concluded in Cambodia.
SEA 7s 2023 Leg 2 – Men's Final Standings
Chinese Taipei were back-to-back champions and beat the hosts in the final 19-10. Malaysia clinched third place by beating rivals Singapore 17-10.
Laos beat their neighbours Cambodia to 5th place and the Cambodians went through the weekend without a win after making their first international appearance in a few years.
Chinese Taipei
Thailand
Malaysia
Singapore
Laos
Cambodia
SEA 7s 2023 Leg 2 – Women's Final Standings
The Thai women once again proved they are the premiere SEA national women7s team, following up from their Asia Rugby Sevens Series 2022 3rd place finish behind Japan and China.
The Thailand women comfortably beat Singapore 34-0 in the final, while Laos beat the Philippines 17-12 to claim 3rd place. The Cambodian women (making their first international appearance in at least a decade) finished the weekend without a win.
Thailand
Singapore
Lao
Philippines
Cambodia
Asian Rugby 2023
---
Trending Now