SEA 7s 2023 Leg 2 – Bangkok
---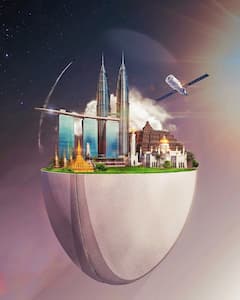 The second leg of the slightly confusing SEA 7s tournament will take place from 20-21 May in Bangkok, Thailand at the KMITL Rugby Stadium. The current SEA Games in Cambodia does not feature rugby so these SEA 7s have been arranged to give national teams competition time.
Updated May 17 2023
The first leg was held over the same weekend as the Singapore Sevens and Singapore Rugby Union said online of the Southeast Asian Seven Rugby 7s "This is a great opportunity for our teams to compete with our South East Asian neighbours and showcase our skills on an international level."
Confirmed Teams – SEA 7s 2023 Leg2
The teams are currently confirmed by the Thai Rugby Union.  Initially, there was no Chinese Taipei men's team listed and they won the first leg in Singapore but they do now feature. The Thai women won the first leg of the women's tournament.
The event was due to take place over the weekend from 14-15 May but was moved to 20-21 May 2023 so it does not clash with the Thailand national government elections.
Women's Sevens Rugby
Cambodia
Laos
Philippines
Singapore
Thailand
Image Credit: SRU
Image Credit: SRU
Men's Sevens Rugby Pools
The changes from the initially announced teams are that the Philippines Men are no longer involved but the Chinese Taipei are now included.
Image Credit: LRF
Image Credit: LRF
Pool A
Chinese Taipei
Laos
Thailand
Image Credit: TRU
Image Credit: TRU
Pool B
Cambodia
Malaysia
Singapore
SEA 7s 2023 Leg2 Bangkok – Schedule
We will update the article when more information is released on streaming options.
Asian Rugby Tournaments & News 2023
---
Trending Now