Shanghai Rugby Tens 2020
Posted On October 26, 2020
---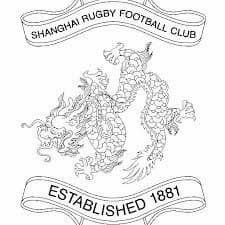 The Shanghai Rugby Tens 2020, which is the 9th edition of the social tens rugby tournament in China, has been confirmed for Saturday 31st October.
(Updated 26th October)
Shanghai Rugby Tens 2020
Rugby in China has been severely affected by the COVID-19 pandemic but in recent months we have seen confirmation of some social games and tournaments take place.
The Shanghai Tens, hosted by the SRFC, will be the biggest of these tournaments to go ahead since sports were shut down early in 2020. The annual event usually signals the end of the social tens rugby season in China.
The theme of the tournament is Halloween and the "The Guinness Halloween Tens" will see a number of social-themed events, including Zombie themed rugby players party.
The Shanghai Rugby Football Club is a founding member of SRFA (Shanghai Rugby Football Association) which is the Shanghai Union and participates in the CRFA (China Rugby Football Association) and WR (World Rugby) development programs.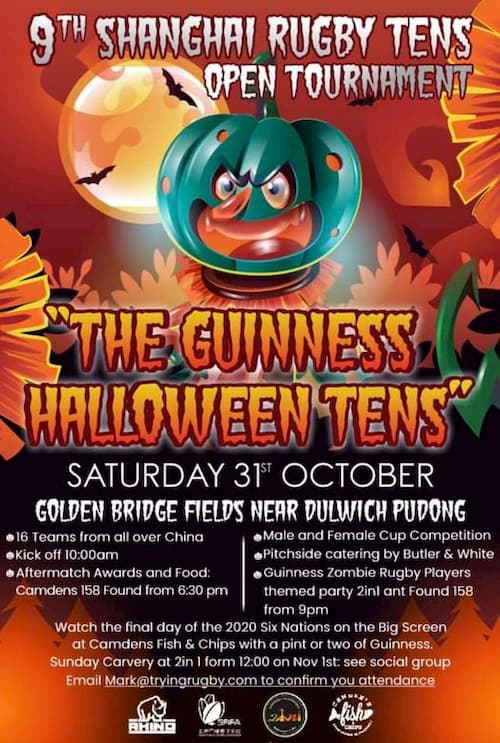 What teams will play at the Shanghai Rugby Tens 2020?
In 2019, the Shanghai Tens attracted 7 women's & 14 men's rugby teams. In 2020, 16 men's teams and 5 women's teams from around China have been confirmed to take part.
Women's Rugby Teams:
Shanghai Rugby Club – Pink
Shanghai Rugby Club – Black
Beijing Ducks Rugby Club
Beijing Aardvarks Rugby Club
Hangzhou/Kunming Rugby Club
Men's Rugby Teams:
Shanghai Rugby Club – Silver
Shanghai Rugby Club – Green
Shanghai Dolphins Rugby Club
Shanghai Twin Dragons Rugby Club
Shanghai Jianfan Rugby Club
Suzhou Rugby Club
Changzhou Rugby Club
Ningbo Rugby Club
Hangzhou Rugby Club
Yiwu Rugby Club
Jiangsu Rugby Club
Beijing Duckvarks -1
Beijing Duckvarks -2
Dalian Rugby Club
Dongguan/Shenzen Rugby Club
Kunming Rugby Club
In total that's 21 social tens rugby teams from across China who be involved in the women's and men's cup!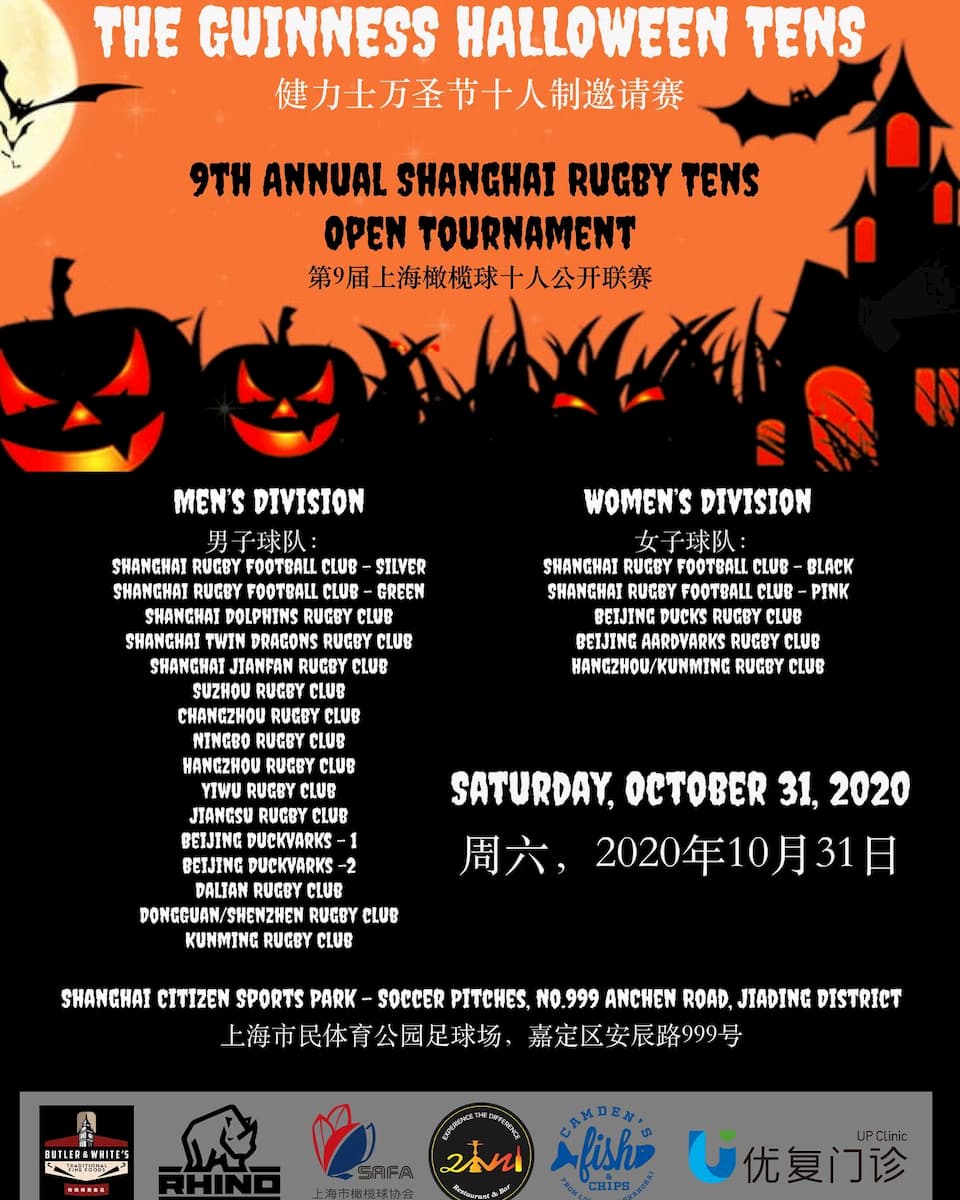 Date: 31st October 2020
Venue: Golden Bridge Fields, Shanghai, China
Asian rugby news
---
Trending Now