Hong Kong Rugby Union 2020-21 Season
Posted On September 21, 2020
---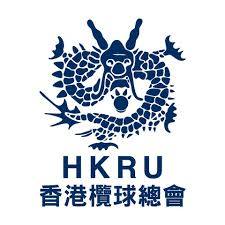 The Hong Kong Rugby Union *HKRU) 2020-21 season is due to start on November 7th 2020 if there are no increased spikes in COVID-19.
The Hong Kong government recently relaxed the COVID-19 pandemic control measures for sports venues. Before the rugby season can get underway, a 4-week 'return to play' protocol will need to be put in place, hence the potential November start date.
Hong Kong Rugby Union 2020-21 Season
The rugby union seasons for all HKRU competitions should resume if the situation remains stable:
Saxo Markets Men's Premiership
KPMG Women's Premiership
Youth leagues
Rugby Clubs in Hong Kong
A number of the Hong Kong-based clubs are also celebrating milestone seasons in 2020.
HKRU Leagues
The full list of HKRU leagues listed are:
Men's
Saxo Markets Men's Premiership
Saxo Markets Men's Premiership A
Championship
Championship A
National League
Community League 1
Community League 2
Community League 3
Women's
KPMG Women's Premiership
KPMG Women's NL 1
KPMG Women's NL 2
Age Grade
Tertiary
Schools
Junior
U14 Premiership
U16 Premiership
U19 Premiership
U14 Championship
U16 Championship
U14 Girl's League
U16 Girl's League
U19 Girl's League
If the season does go ahead, rugby fans will be able to live-stream the men's and women's premiership games on the HKRU's social media. It's unclear when spectators could return to watch games live.
What are the Return to Play protocols?
The HKRU released a five-phase "Return to Rugby Roadmap" with information such as hygiene practices, safety guidelines (including medical declarations and club checklists) and contingency plans for clubs should a player test positive in future.
HKRU chief executive officer Robbie McRobbie told the SCMP (the HKRU media partner), "The announcement of the reopening of private recreational lease venues – which included our own King's Park, Tin Shui Wai and Hong Kong Football Club grounds – was the first opportunity for us to get players back on the pitch since the brief period we had in early July."
Additional [LCSD] football and rugby pitches also opened up which have allowed the rugby union to move from phase two to three in their Covid-19 return-to-play protocols.
The HKRU Rugby Academy e-learning
Like all rugby unions, the HKRU have adapted to the COVID-19 pandemic by moving rugby courses and other resources online. The Hong Kong Rugby Union Rugby Academy e-learning offers Coaching, Refereeing, and Teaching resources for rugby enthusiasts.
Asian rugby news
---
Trending Now