Singapore Rugby National League 2020 Men's Semi-Finals
Posted On February 28, 2020
---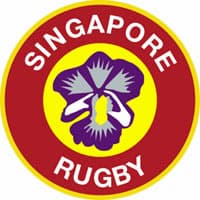 The Singapore Rugby Union's Men's National League 2020 semi-finals take place this weekend with the final places at stake for the Cup, Plate & Shield.
Singapore Rugby National League Men's Semi-Finals
The SRU men's National League games will take place on Saturday 29th February. There are 6 rugby clubs represented in the semi-finals; Singapore Cricket Club (SCC), Bucks, Bedok Kings RFC, Wanderers Rugby Football Club (WRFC), XV Gaulois, Blacks RFC.
Cup Semi-Finals
Bucks 1st XV vs Bedok Kings 1st XV
SCC 1st XV vs WRFC Prems
Plate Semi-Finals
SCC Tankards vs Bucks sn XV
XV Gaulois vs WRFC Gents
Shield Semi-Finals
Blacks RFC vs SCC Lions
Bedok 2 vs Bedok 3
Men's Development League 2020
The SRU Men's Development League 2020 was won by Blacks Rugby Football Club this week.
Singapore Rugby Women's National League 2020
The Singapore Rugby Women's National League has one game this weekend on Saturday 29th February, before their finals take place on March 7th 2020. Both teams will also appear in the final as they are the top placed clubs in the league.
Blacks RFC vs Bedok Skyllas
The results and fixtures can also be followed on Macoocoo.
Coronavirus affects Singapore Rugby in 2020
On 14th February, SRU had to cancel or postpone a number of domestic rugby games and events due to the coronavirus (COVID-19) outbreak. Junior rugby was also cancelled as a result.
The HSBC Singapore Rugby 7s was postponed from its original date in April to October 2020.
Rugby news from Asia 2020
---
Trending Now