Thailand Wheelchair Rugby forced to withdraw from 2020 Paralympic Qualifiers
---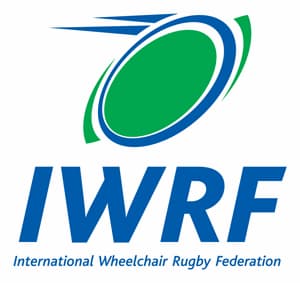 The Coronavirus (COVID-19) has struck another cruel blow, as the Thailand national wheelchair rugby team has been forced to withdraw from the 2020 Paralympic Qualifiers on the eve of the tournament in Canada.
The IWRF (International Wheelchair Rugby Federation) announced this week that they had been notified by the Thai team that the Sport Authority of Thailand, based on advice from the Thai Ministry of Public Health, had directed that all travel by Thai athletes to competitions outside Thailand would be cancelled.
The wheelchair rugby team from Thailand had to withdraw from the tournament as a result, which is being played from March 4th 2020, in Richmond, British Columbia, Canada.
Due to the late notice, the organisers could also not replace the Thailand team and the tournament structure has been forced to change.
IWRF said "With less than a week before the start of the tournament, the IWRF and the event Organizing Committee agreed that it would not be possible to reallocate Thailand's position to another country in time for the event. As a result, the tournament format has been revised.
2020 Paralympic Qualifiers – Wheelchair Rugby
The two pool format originally planned for the Paralympic Qualification Tournament will now run a seven-team round-robin,
The top four teams after the round-robin will playoff in two finals, with the winners of each playoff match awarded one of the two available qualification spots for the Tokyo 2020 Paralympic Games.
IWRF Chief Executive Officer Eron Main said, "The IWRF respects the decision of the Sport Authority of Thailand and we understand it was taken with the health and safety of their athletes in mind. I am confident that the revised tournament format will provide a fair result and a good competition to determine the final two teams who will be invited to Tokyo."
The remaining seven countries represented at the event are:
Brazil
Canada
Colombia
France
Germany
Sweden
Switzerland
Find out more on the draw and results here.
Other rugby affected by Coronavirus in Asia
---
Trending Now