Asia Rugby appoints new CEO
Posted On February 22, 2020
---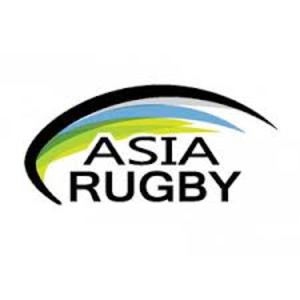 Asia Rugby has announced their new CEO as Mr Johny Stavrinou, the previous President of Cyprus Rugby.
The committee to appoint the new CEO consisted of the Asia Rugby President; two Asia Rugby Vice Presidents, Mr Fawzi Khawaja and Mr Vela Tan; Asia Rugby Representative to the World Rugby Council Mr Terrence Koo; and, Mr Ridzal Saat World Rugby Services Manager Asia.
Who is Johny Stavrinou?
Asia Rugby announced today that Johny Stavrinou would be stepping into the new CEO (Chief Executive Officer) role of Asia Rugby (AR). They announced late in 2019 that the application process and role had been created and interviews were held earlier this year.
Asia Rugby said on their website "Asia Rugby is delighted to announce the appointment of a new Asia Rugby CEO, Mr Johny Stavrinou. Johny is the founder and previous President of Cyprus Rugby and has previously served as CEO / Commercial Manager of a number of international companies."
Asia Rugby President Qais Al Dhalai, who only stepped into his new role late in 2019, said "We are fortunate to have someone of Mr Johny Stavrinou's calibre and experience step up to lead the executive scene of Asia Rugby. We are at a critical moment and require a renewed leadership to successfully implement our strategic and action planning to take advantage of the massive opportunity created by the momentum of Japan successfully hosting the first Rugby World Cup in Asia, and leading up to Japan hosting the Summer Olympics ahead"
The Asia Rugby President was elected on his mandate and three principles of Equality, Transparency and Accountability.
What will the Asia Rugby CEO do?
Asia Rugby say that the key areas the new CEO will have the responsibility over are:
Budgeting and Commercial operations.
Governance and Compliance of member Unions Competitions across the Region.
Development of the Game.
The CEO will be based in Dubai and  Mr. Stavrinou will start his role in mid-March 2020. The role will also have several positions in the committee structures Asia Rugby introduced late in 2019.
Asia Rugby News
---
Trending Now