Societe Generale: Fast, Femme and Furious 2021
Posted On August 21, 2021
---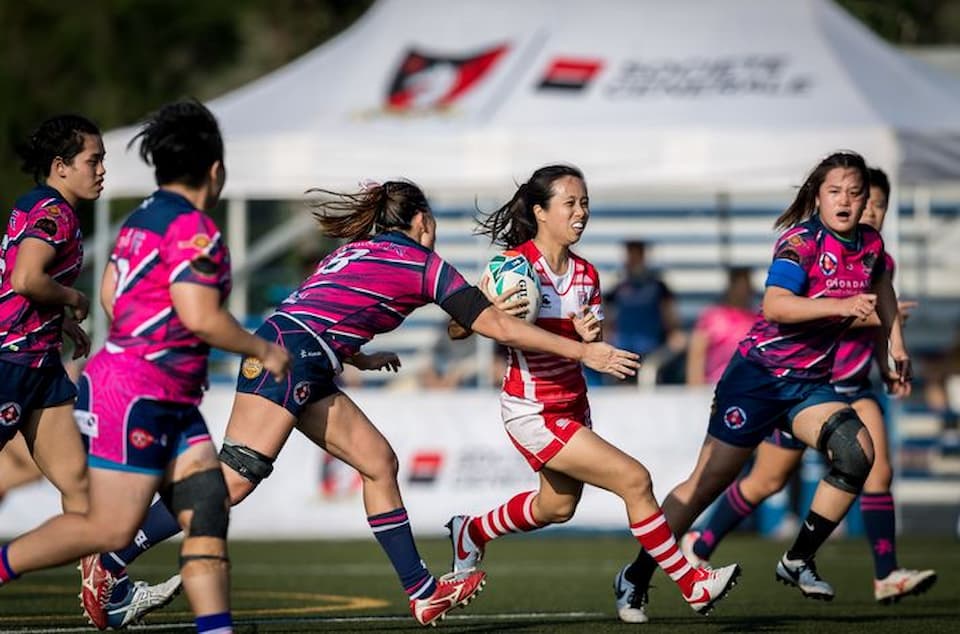 Societe Generale and Valley RFC have confirmed the second edition of the Societe Generale Fast, Femme and Furious at King's Park in Hong Kong on Saturday 4th September 2021.
The sports day is co-organised by the Hong Kong Rugby Union, the Hong Kong Hockey Association and the Hong Kong Netball Association in addition to SG and Valley RFC. The organsiers said it's "Hong Kong's premier all-female sports tournament where women and girls from 20+ local clubs play fast, abbreviated versions of rugby, hockey and netball to get them match-ready for the 2020/21 winter sports season."
The rugby matches are set to feature girls of the U10, U12, U14, U16 and U18 age groups.
In addition, the fans can "Expect fast and furious action high-performing women's premiership and national league teams challenge each other in short matches" said Valley RFC.
There will also be coaching clinics and friendly matches in all three sports for the teenage girls (and their families). This will be run by the Societe Generale Valley Bright Girls program, in association with Valley Foundation.
Entry is free and all attendees will be asked to adhere to any COVID-19 restrictions in place at the time.
Date: 4th September 2021
Venue: King's Park, Hong Kong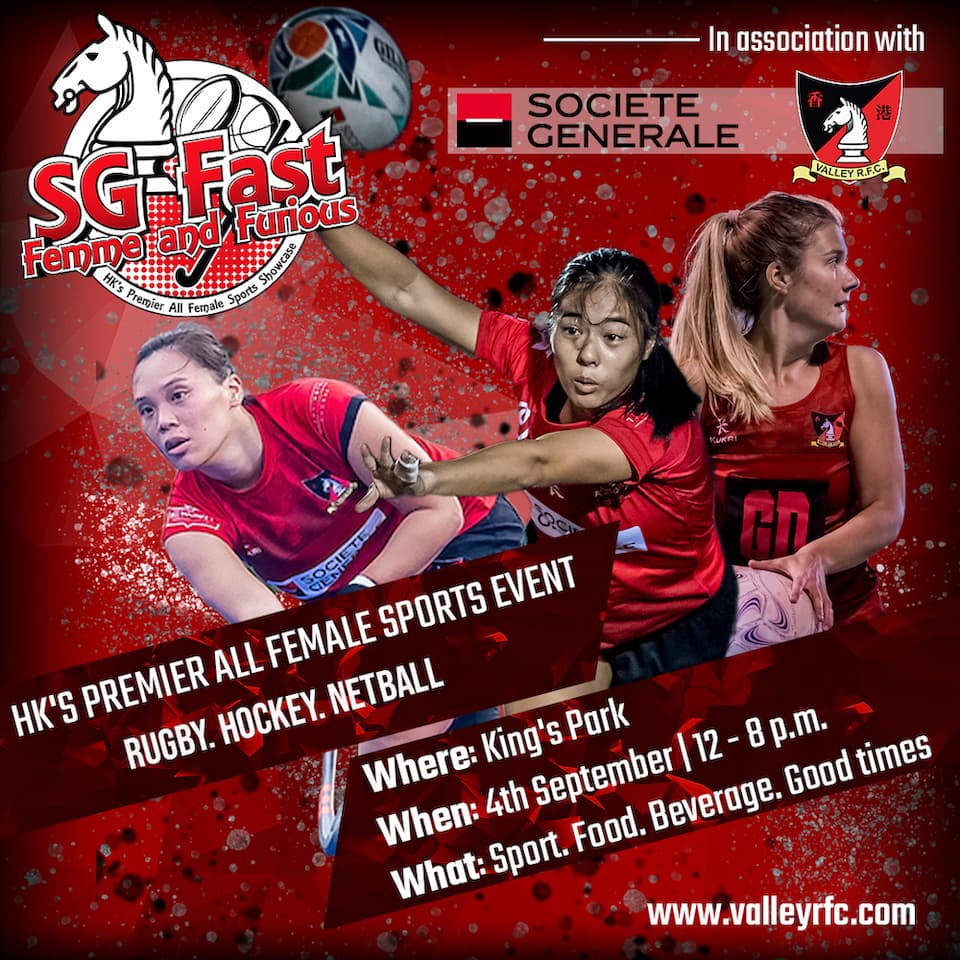 The HKRU is following the current COVID-19 Return To Play protocols and the new domestic rugby season is expected to get underway in September 2021.
The Hong Kong Rugby Union (HKRU) is hoping the 2022 Hong Kong Sevens,  scheduled for April 1-3 2022, will go ahead after the recent cancellation of the 2021 event. The Union reported a loss of HK$30 million at its 2021 annual general meeting. They suffered a record HK$150 million loss in 2020.
Rugby Match Schedule – Fast, Femme and Furious 2021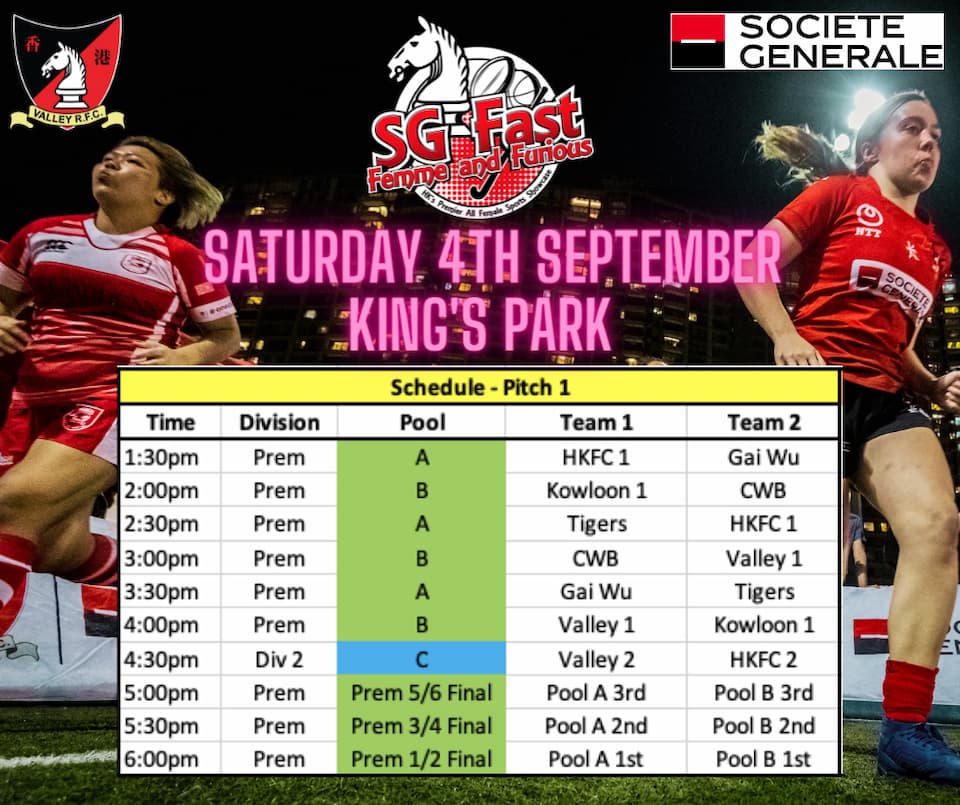 Rugby In Asia 2021
---
Trending Now