Sri Lanka Rugby Sevens 2022
Posted On October 7, 2022
---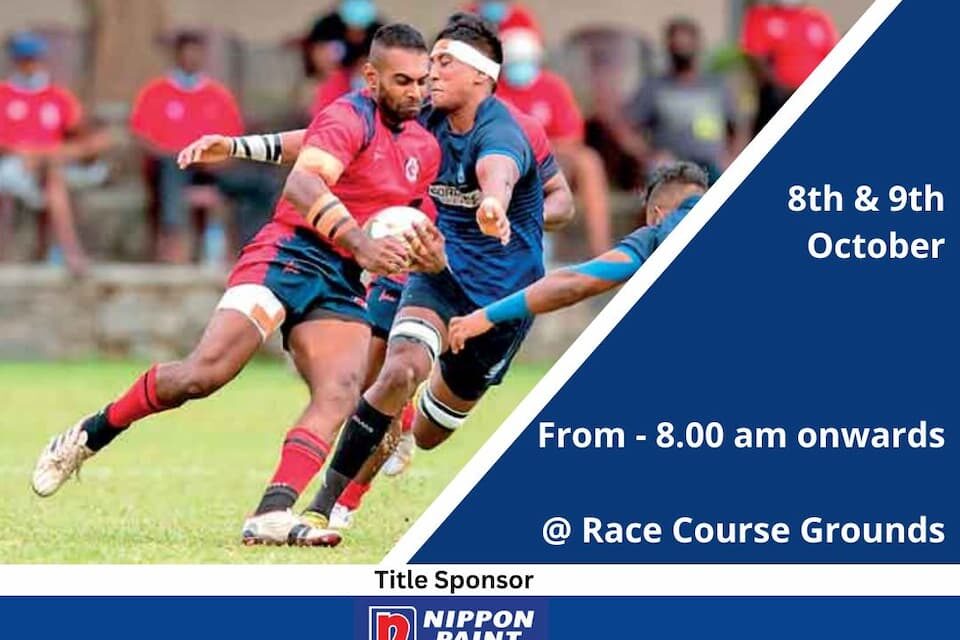 The Sri Lanka Rugby Sevens 2022 takes place at Race Course Grounds, Colombo 7 from 8-9 October 2022, on a busy weekend of rugby around Asia and globally!
Sri Lanka Rugby (SLR) is set to host the tournament which is regarded as the premier rugby sevens competition in the country and was traditionally called the 'Inter club rugby 7's'. The tournament has now been rebranded as the 'Sri Lanka Rugby 7s' and will include a "wider player base on the", reported papare.com
Current Sri Lanka Rugby (SLR) President Rizly Ilyas along with the Executive Committee launched the competition this week assuring that sponsors and partners "their investment will drive the upliftment of the game in Sri Lanka."
Sri Lanka Rugby Sevens 2022 Pools & Teams
The tournament year will feature four divisions:
Men's Clubs– features the top division club teams and invitational teams – Havelock SC, CR and FC, Police SC, Navy SC, Army SC and Air Force SC.
Men's provincial competition – features 8 provincial teams (Group C – Southern Province, North Central Province, Western Province and Sabaragamuwa Province, Group D – Up country Planters, North Western Province, Uva Province and the Eastern Province)
Womens Clubs – features four club teams – Navy SC, Army SC, CR and FC and Air Force SC.
Women's provincial competition – features provincial teams – Uva, Southern, Central, North Western, Sabaragamuwa and Western
In total, 26 teams will play across the categories with 16 men's teams and 10 women's teams due to compete over the weekend.
Media reports from Sri Lanka suggest that this will be the "first time in nearly five decades that provincial rugby teams from the plantation sector would make their appearance in a seven-a-side rugby tournament in the country."
How to watch the Sri Lanka Rugby Sevens 2022
ThePapare.com is said to be streaming the tournament from 8:30 am onwards on live.thepapare.com
Asian Rugby Tournaments 2022
Saigon Geckos 30 Years Rugby 10s Fest 2022.
RBSC Invitational Tens (*TBC November 19 2022).
Chiang Mai World Flair International Rugby Tens 2022 (25-27 November 2022).
Cambodia Tens (29-30 October 2022).
---
Trending Now