UAE Easily Overcame Pakistan To Win The Division 1 Asian Rugby Championship 2023 Title
---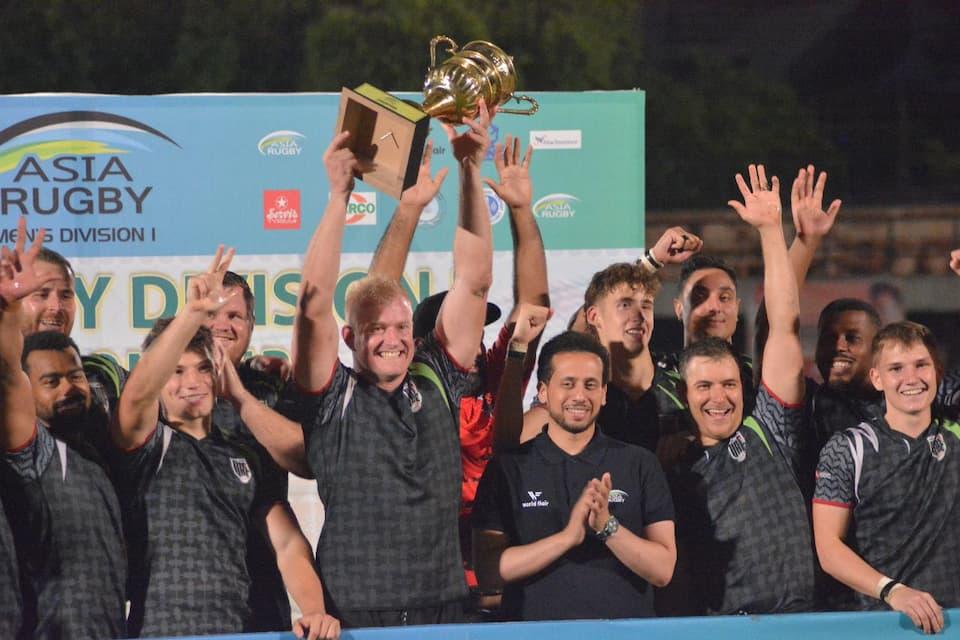 In July 2023, the United Arab Emirates rugby team outclassed Pakistan with a second-leg 93-03 win in Lahore, allowing them to win the second and last game of the Asian Rugby Championship Division 1 at Punjab Football Stadium in eastern Pakistani City.
Over the two-match series, the United Arab Emirates rugby team seamlessly took away the game from the Pakistani side, scoring 50 points against their hosts by half-time in the second match (which was even a slight improvement on the first leg). 
In the first matchup, the UAE side had also dominated the game throughout and racked up a score of 41-0 by the 24th minute before ending with a final score of 95-0.
While the Pakistani rugby team tried to relentlessly fight off the visitors during the second half of the match, the experienced UAE side continued dominating the match. Pakistan Men's XV did manage three points, which was better than they mustered in the first leg. Fortunately for betting fans, bet365 Chinese sports bookie delivered solid in-play odds for the match. 
Following the incredible win, the UAE Rugby Federation celebrated with social media posts as the championship win should confirm their promotion to the top tier of Asian Men's rugby in the Asia Rugby Championship in 2024. The aggregate score across the two legs was 188-3 in favour of the UAE.
Pakistan's national team was disappointed after losing both matches and rued a lack of experience. Pakistan made its international debut in 2003, playing against Sri Lanka. The UAE originally participated in the Arabian Gulf Rugby Union in 1974 and has been a member of Asian Rugby since 2012.
Looking ahead, Pakistan hopes they will have the chance to redeem themselves in the future and will need to assess their shortcomings from the ARD1 Series in 2023. They had brought in experienced South African Head Coach Gert Mulder for 5 weeks for the buildup for Asia Rugby Division 1 – after he oversaw their win in 2022 over Thailand.
Meanwhile, the UAE will end this year as the Division 1 champions in Asian Rugby and plan for the biggest stage in the region which should excite their Men's Head Coach Apollo Perelini and his coaching staff consisting of Aaron Persico and Durandt Gerber.
The results also saw UAE provisionally climb two places to 60th in the World Rugby rankings, while Pakistan slid down by two places to 93rd.
This content is done in collaboration with our partner.
---
Trending Now