Asia Rugby Men Division 1 2023 – Pakistan vs UAE
---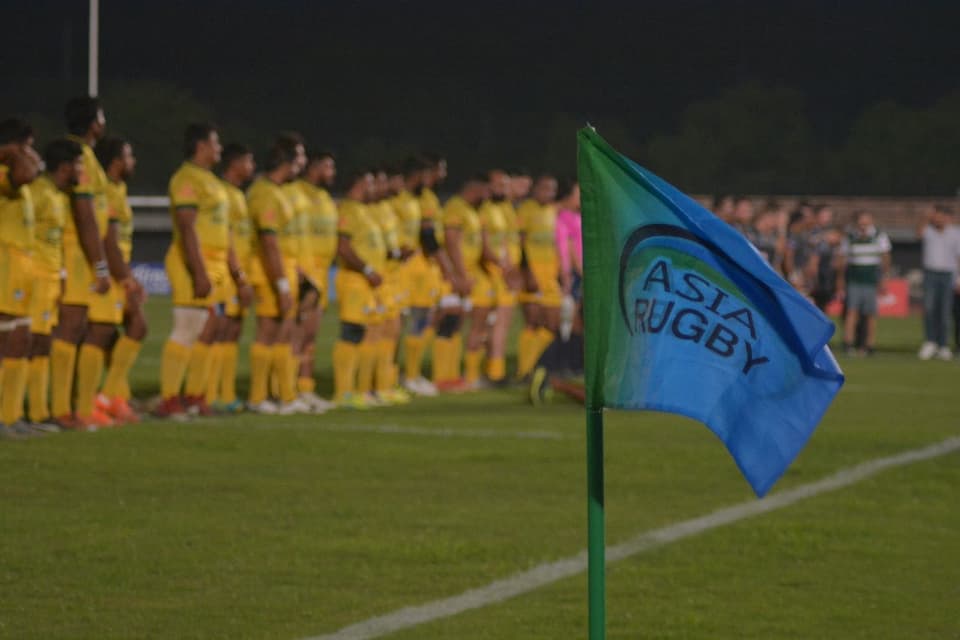 Pakistan Rugby will host the Asia Rugby Men Division 1 2023 with matches scheduled for the 4th and 7th of July against the UAE. The winner should gain qualification to the Asia Rugby Championship next year.
Updated 7thJuly 2023
Currently, the Asia Rugby Championship (the top tier of Men's XV rugby in Asia) includes Hong Kong China, South Korea, and Malaysia – with the latter the most likely to lose their position in the top flight of Asian Men's XV rugby if there was to be relegation in 2023.
Only the Asian teams in the Asia Rugby Championship have a pathway to the Rugby World Cup qualification, so the stakes for the UAE and Pakistan are massive if they have RWC ambitions in 2027 in Australia.
In 2022, the Pakistan Rugby Union (PRU) appointed South African Gert Mulder as the Head Coach for the Asian Rugby Division II Tournament 2022 which they won against Thailand. 39-38 on aggregate over two legs The South African will again be in charge this year for the two-match ARMD1 series.
The Pakistan Head Coach said online "It is an honour to continue leading the Pakistan National Rugby Team as we embark on this new chapter in our journey. The promotion to ARC Div 1 is a testament to the team's hard work and progress. While the competition will undoubtedly be tougher, I have full faith in our players' capabilities. We will face each challenge head-on and strive to make our mark in the elite division of Asian rugby."
It's often a challenge to understand the promotion and relegation format in Asia Rugby. UAE Men's XV last played in 2019 and won the ARC DIV II, beating Guam (82-7) and Thailand (50-12). The side is coached by former dual international Apollo Perelini who is also executive director at the UAE Rugby Federation.
ARMD1 2023 Format
The ARC Div 1 2023 will see Pakistan and the United Arab Emirates (UAE) play two matches on the 4th and 8th of July at Punjab Stadium (next to Gaddafi Stadium), in Lahore. The team that accumulates the most points will win and "secure a berth in the Asian Rugby Championship, edging closer to the ultimate dream of qualifying for the World Cup," reported propakistani.
The Philippines and Singapore pulled out due to financial issues.
The Pakistan versus UAE matches on Tuesday 4th July 2023 will be officiated by Morgan White from Hong Kong China Rugby – it will be his first international. His brother Dylan earned his first cap playing for Hong Kong China men recently against South Korea.
Assisting White will be Just Wang from the Singapore Rugby Union and Abdul Munim from the Malaysian Rugby Union. Peter Hudson from the Qatar Rugby Federation will serve as Match Officials Performance Reviewer.
For the second match on the 8th of July, Just Wang will referee and be supported by White and Munim as Assistant Referees. Akihisa Aso from the Japan Rugby Football Union will be the Match Officials' Performance Reviewer.
Rizwan Malik is the Citing Commissioner for both matches.
World Rugby Rankings Match #1 Permutations – Asia Rugby Division 1 Pakistan vs UAE
Pakistan is ranked #91 and UAE is ranked #62 in the World Rugby rankings.
Pakistan will climb three places to 88th with a win over the United Arab Emirates in the
opener –  a win by more than 15 points would see them jump to 85th.
If there is a draw, Pakistan will climb two places.
UAE will fall two places to 64th with a draw or narrow defeat, and drop six places to 68th if they lose by more than 15 points.
A UAE win will see them rise two places to equal their highest-ever position of 60th.
Update – UAE won the opening match convincingly 95-0 and the Series is all but over. At times, the scrums seemed legitimately dangerous as the UAE team were far too dominant. Bar the unlikeliest of comebacks, UAE should win the Asia Rugby Division 1 2023 title in the second match on July 8th and also rise in the World Rugby rankings.
World Rugby Rankings Match #2 Permutations – Asia Rugby Division 1 Pakistan vs UAE
UAE provisionally climbed two places to 60th in the World Rugby rankings following their huge first-leg win – equaling their highest-ever position. They can climb no higher with another victory in the second leg on Saturday 8th July 2023.
Pakistan will not lose any more places than the two they provisionally lost following the first-leg heavy defeat at home.
Asian Rugby Championship Division 1 2023 Fixtures
Pakistan Men's XV – ARD1 2023
No squad news has been made available.
UAE Men's XV – ARD1 2023
UAE Men's Head Coach Apollo Perelini and his coaching staff consisting of Aaron Persico and Durandt Gerber have selected a touring 24-man squad for the ARD1 in Lahore – with players selected from the five rugby clubs in Dubai and 2 UAE Shaheen (local Emirati) players reported YallaRugby.
Pieter Killian (Exiles), Lukas Waddington (Exiles), Riaan Barnard (Barrelhouse), Moeneeb Galant (Exiles), David Gairn (Exiles), Yousuf Lashkri (Shaheen), Esekaia Dranibota (Tigers), Jonathan Harris (Dragons), Mathew Mills (Exiles), Epeli Davetawalu (Exiles), Jaen Botes (Exiles), Sidhant Mehra (Hurricanes), Gareth Newman (Dragons)
Carel Thomas (Exiles), Thomas Battiston (Hurricanes), Tayne Stannard (Exiles), Boris Finck (Hurricanes), Tobias Oakeley (Hurricanes), Hadyn Palmer (Exiles), Diarmuid Carr (Dragons), Sakiusa Naisau (Tigers), Ibrahim Doree (Shaheen), Kobi Bates (Tigers), Tadgh Nash (Exiles).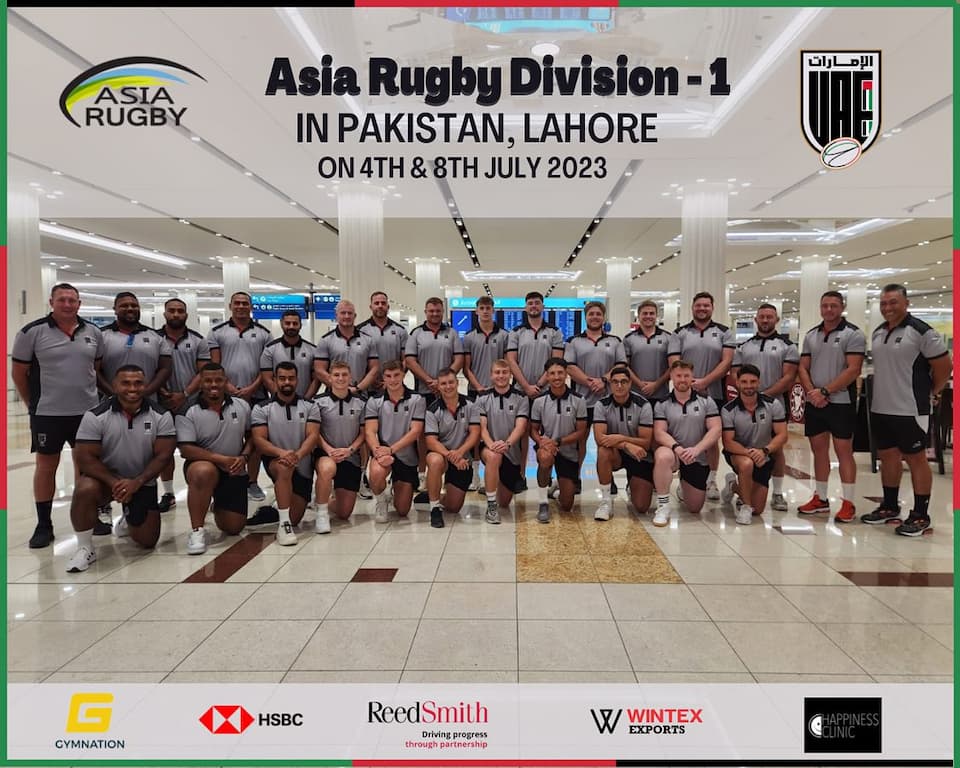 How To Watch Asia Rugby Men Division 1 2023?
The matches are broadcast live on Asia Rugby's Facebook page and YouTube channel.
We will bring more news on the Asia Rugby Men Division 1 2023 as squads, times and streaming news is confirmed
Asian Rugby Tournaments 2023
---
Trending Now