World Police & Fire Games: Rugby 7s
Posted On August 14, 2019
---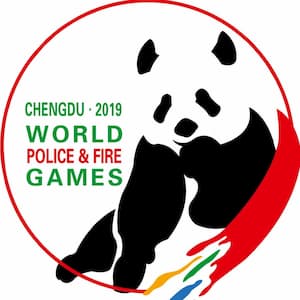 The World Police & Fire Games started last week in Chengdu China, and the Rugby 7s will take place from the 14-16th August 2019. Rugby teams from Hong Kong, Malaysia, Cambodia and Thailand are listed as participating.
What are the World Police & Fire Games?
The World Police & Fire Games (WPFG) is a bi-annual event which was started in 1985 in San Jose, California. Every two years the Games move to a different city and country.
Participants from 80 countries contest more than 54 sports. The "Games eligibility extends to all serving law enforcement officers and professional firefighters as well as retired officers."
Chengdu World Police and Fire Games 2019
Chengdu Police first attended the World Police and Fire Games in Adelaide in 2007 and has attended the WPFG five times, winning 102 medals.
In preparation of hosting the 2019 Games, Chengdu police have created an official Facebook account and WeChat public platform to publicise the event.
The next Games will take place in Rotterdam, the Netherlands from July 30-August 8th 2021 and then Winnipeg, Canada in 2023.
What rugby will there be in Chengdu?
The World Police & Fire Games has a 7s rugby competition for men and women, but not 15s, and will be played at the Chengdu Blades Football Club.
There are a number of teams from Asia competing.
Men's Rugby Teams:
Hong Kong Fire Services Department
Cambodia Police
Paris Fire Brigade
Royal Malaysia Police
Italian Fire Open
Italian Fire 2
Paris Fire Brigade
H.M Prisons Service
Lion Dance United
Royal Thai Police
OldBill
HK Police Rugby Elites
Women's Rugby teams
Only two women's 7s teams are listed for the Games and both are from Hong Kong.
Hong Kong Disciplined Services Rugby Club
Hong Kong Police
For a full schedule of matches see the event's website here.
Cambodia Police
It is interesting to note that a Cambodia Police team is listed as they do not officially play rugby. RugbyAsia247 has seen the team photo of the team sent and we can confirm a number of players are not in the Police Services. Cambodia Rugby Federation is currently neither an Asia Rugby or World Rugby Member after being expelled in 2016 for not complying with membership criteria.
We have contacted the Chengdu World Police and Fire Games 2019 Organisers to confirm if perhaps the team was given special dispensation to participate. There is no current email address on the CFR website to contact them.
Police International Rugby Championship
We previously spoke to Robbie McRobbie, CEO of the Hong Kong Rugby Union, and a former police officer, who has been trying to get the inaugural Police International Rugby Championship to happen in September in Hong Kong. That tournament was intended to be 15s rugby but has been cancelled due to the ongoing protests in Hong Kong.
Venue: Chengdu Blades Football Club
Date: 14-16 August 2019
---
Trending Now