Manila Rugby Tens 2020 confirmed
Posted On August 14, 2019
---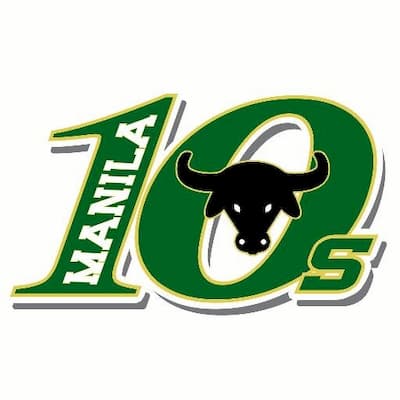 The Manila Tens organisers have confirmed the dates for the popular rugby tournament in 2020. The "World's Best Social Rugby Tournament" will run from 28-29 March 2020.
Where will the Manila Tens 2020 be held?
The two-day International Rugby Festival will be held at a new venue; Alabang Country Club, Ayala Alabang Village, Muntinlupa, Metro Manila in the Philippines. The Manila Nomads organise the tournament.
In 2019 the tournament was held at the San Lazaro Leisure Park, Manila Jockey Club.
There are 4 divisions for the rugby 10s tournament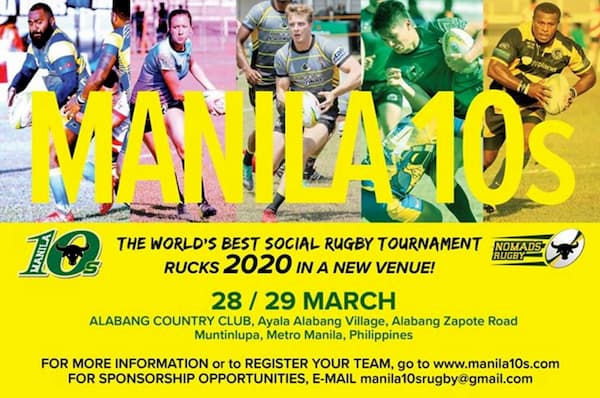 Cup / Elite Men's
Open / Social Men's
Vets (all players must be aged 35 or older) Men's
Women's
How to register for Manila Tens 2020?
The 2020 tournament will be 32nd edition. Teams can register online www.manila10s.com
Manila Tens 2019
At the 2019 edition of the Manila Tens, a lunch event took place with former Wallaby (Matt Cockbain) and All Black (Anthony Boric) as guest speakers.
The tournament itself saw a number of rugby teams participate:
2019 Winners:
Women's
Women's RU: Lady Eagles
Women's W: Makati Lady Mavericks
Veterans
Vets RU: Taipei Baboons
Vets W: Fiji Golden Oldies
Men's
Shield RU: Albay Bulkans 

Shield W: Samurais 
Bowl RU: Makati Chiefs B 
Bowl W: Makati Mavericks 
Plate RU: Taiwan Giants RFC 
Plate W: Clark Jets 
Cup RU: B2Gold Larrikins

Cup W: Makati Chiefs A
A number of tournaments have now confirmed their dates for 2020 including the HK and Singapore Sevens, Vientiane and Hanoi Tens, Bangkok Tens, Phuket Tens and more.
Venue: Alabang Country Club, Metro Manila, Philippines
Date: 28-29 March 2020
---
Trending Now