World Rugby U20 Championship 2023 – Complete Guide
---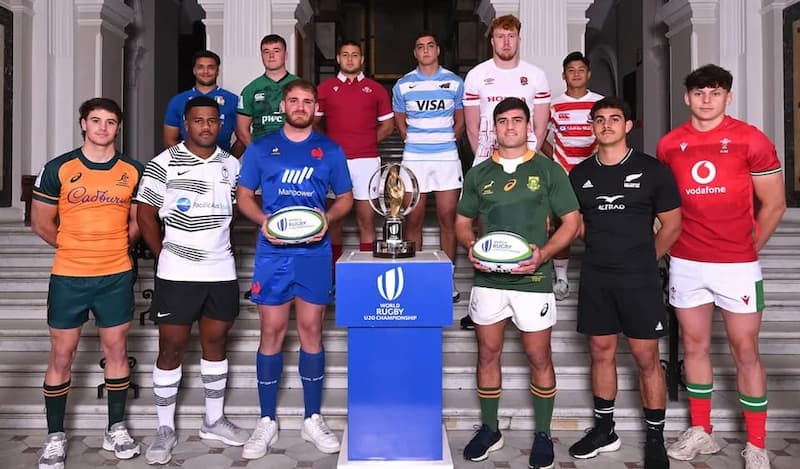 The World Rugby U20 Championship 2023 gets underway in South Africa with 12 national Men's teams from 24 June – 14 July and is set to feature smart ball technology and a TMO bunker to assist match officiating. Japan will represent Asia at the tournament.
Updated 27 June 2023
All of the teams have arrived in South Africa and the 12 team captains gathered at Cape Town City Hall to officially launch the World Rugby U20 Championship 2023.
The opening match-day of the U20 Championship falls on an important day in South African rugby history – the 28th anniversary of their first Rugby World Cup triumph in 1995. The tournament is also the first since France lifted the U20 Championship in 2019.
World Rugby Chairman Sir Bill Beaumont said: "The U20 Championship makes a highly symbolic return to South Africa 11 years after the last edition organised in the country; a tournament that the Junior Springboks won on home soil and which the next generation will strive to emulate.
We wish all the participating teams the best in their preparations and look forward to seeing all teams in South Africa next month for a fantastic showcase of rugby."
Feature Photo – The 12 captains of the World Rugby U20 Championship 2023 came together at Cape Town City Hall in South Africa on 21 June. (Front row: Teddy Wilson (Australia), Motikiai Murray (Fiji), Lenni Nouchi (France), Paul de Villiers (South Africa), Noah Hotham (New Zealand), Ryan Woodman (Wales). Back row: Giovanni Quattrini (Italy), Gus McCarthy (Ireland), Lasha Tsikhistavi (Georgia), Eliseo Chiavassa (Argentina), Lewis Chessum (England), Yoshiki Omachi (Japan). Photo: Thinus Maritz / @ Gallo Pictures for World Rugby.
World Rugby U20 Championship 2023 Pools and Schedule
France won the last two tournaments in 2018 and 2019 and French captain Lenni Nouchi said: "We want to play the best rugby that we can. We all know that we have a legacy to live up to, but the teams before us have done their part – it's our time to shine on our own even though we know we have a lot to live up to."
The World Rugby U20 Championship 2023 participating teams and pools are:
Pool A
Pool B
Ireland Captain Gus McCarthy said:  "It's a real privilege and an honour to captain the boys. We have a very tight group and we are all friends. There are a lot of leaders in the squad so there is no pressure on me, it is all spread out and I am just looking forward to the next three games", said McCarthy.
Australia
England
Ireland
Fiji
Pool C
South Africa Captain Paul de Villiers added his thoughts on playing at home "It's a big privilege for us to host the tournament here in our country, having our friends and family here to watch us. We're very excited but know that we have to do the job on the field. We're a team of ordinary guys coming from all around South Africa, but we're playing together and for each other and will play the best rugby that we can.
I was 10 years old when we won the last tournament. We admire the guys that won it and we see it as an inspiration. We still have to go on the field and execute our plans and play rugby."
South Africa
Argentina
Italy
Georgia
U20 Championship Team Rankings
France (1)
Australia (2)
South Africa (3)
Argentina (4)
England (5)
Wales (6)
New Zealand (7)
Ireland (8)
Italy (9)
Georgia (10)
Fiji (11)
Japan (12)
World Rugby U20 Championship 2023 Venues
We reported a while back on the confirmed teams and pools for the World Rugby U20 Championship 2023 but there has been one change of venues as Athlone Stadium in Cape Town (premium 35,000-seater stadium) replaces Boland Stadium and will host pool matches as well as the tournament's semi-finals and final.
Other venues remain as Paarl Gymnasium and Danie Craven Stadium, Stellenbosch.
SA Rugby CEO Rian Oberholzer said: "We are working closely with all relevant stakeholders to make this a truly unforgettable tournament for the players and the spectators, and we are looking forward to hosting the best under-20 players in the world next month and welcoming their families, friends and fans to South Africa."
World Rugby U20 Championship 2023 Pool & Knock-Out Matches
Each team will play three pool games between Saturday 24 June and 4 July 2023 before moving on to the semifinals and the final on 14 July 2023.
You can also find the World Rugby U20 Championship 2023 participating teams and pools here but Japan U20 fixtures at the U20 World Championships are:
Matchday 1: Saturday 24 June – Pool Matches (Japan 12-75 France – Pool A)
Matchday 2: Thursday 29 June – Pool Matches (Japan vs Wales – Pool A)
Matchday 3: Tuesday 4 July – Pool Matches (Japan vs New Zealand – Pool A)
Matchday 4: Sunday 9 July- Knockout semifinals
Matchday 5 (final): Friday 14 July
U20 Championship 2023 – Tech and Innovation
World Rugby is also trialling two new technologies to support officiating throughout the U20 Championship.
Rugby TMO Bunker
The TMO Bunker, which has been trialled during Super Rugby Pacific, will be further explored in South Africa to assist officiating, enhance game flow and advance player welfare and could be adopted for RWC 2023.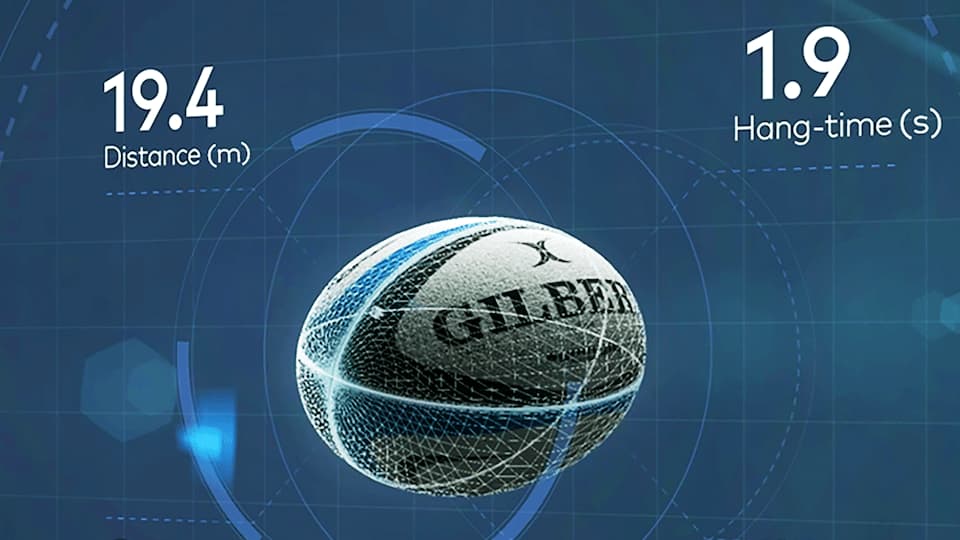 Rugby Smart Ball
World Rugby has also collaborated with Sportable and Gilbert to undertake the world's first trial of smart ball technology in a live match officiating capacity at the U20 Championship.
The technology, which uses artificial intelligence (AI), "will help match officials to make accurate decisions more quickly, tackling a number of common, but challenging aspects of the law" said World Rugby.
World Rugby U20 Championship 2023 Match Officials
There are 13 U20 Championship match officials from 11 nations selected.
Hollie Davidson (Scotland) will become the first female official to referee at the U20 Championship. Takehito Namekawa (JRFU), a former scrum-half who played for Japan in the 2009 and 2010 tournaments, returns in a match officiating capacity.
U20 Championship panel:
Luc Ramos (France), Angus Mabey (New Zealand), Reuben Keane (Australia), Ben Breakspear (Wales), Hollie Davidson (Scotland), Eoghan Cross (Ireland), Anthony Woodthorpe (England), Takehito Namekawa (Japan), Morne Ferreira (South Africa), Damian Schneider (Argentina), Matteo Liperini (Italy, TMO), Ben Blain (Scotland, TMO), Marius van der Westhuizen (South Africa, TMO).
World Rugby U20 Championship 2023 Tickets and Streaming
Tickets for the U20 Rugby Championship will go on sale on 31 May through Ticketmaster from R35 (children under 12) and R55 (general public).
World Rugby has said that matches will be broadcast via its online platforms in countries without a local broadcast partner.
UK – ITV
Wales – S4C
USA – NBC
South Africa and Sub-Saharan Africa – SuperSport
New Zealand – Sky Sports
Lat Am – ESPN
France – L'Equipe
India – Fancode
Ireland – Virgin Media
Australia – Stan
The U20 Trophy takes place from 15-30 July 2023 in Kenya and includes Hong Kong China as the Asian representation.
Youth & U20 Rugby News
---
Trending Now