World Rugby updates transgender participation guidelines
Posted On October 13, 2020
---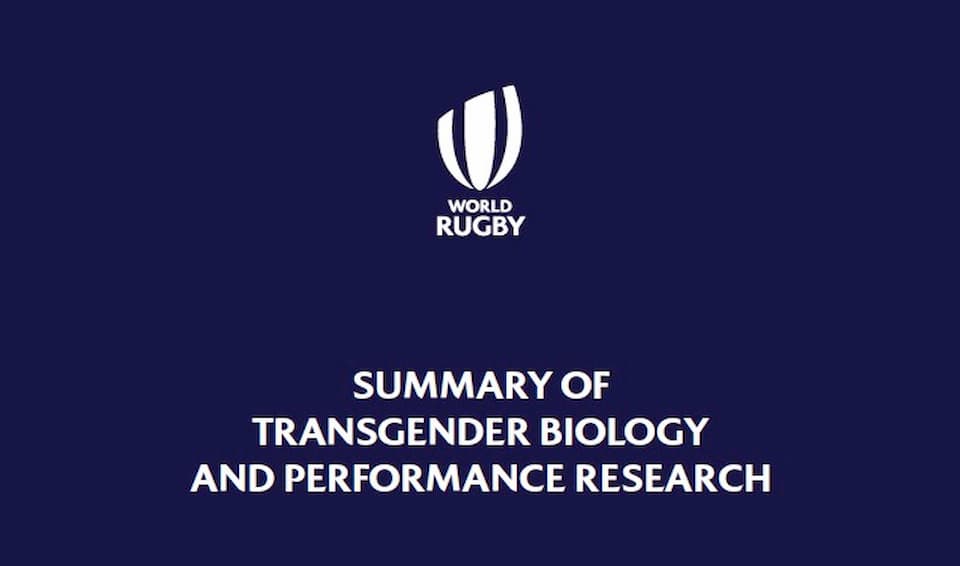 World Rugby released its approved transgender participation guidelines for the sport this past week, and it has been met with mixed reactions throughout the globe.
World Rugby Chairman Sir Bill Beaumont said: "Rugby is a welcoming and inclusive sport and, while this has been a difficult decision to make, it has been taken following comprehensive consultation and engagement and for the right reasons, given the risk of injury. That said, we recognise that the science continues to evolve, and we are committed to regularly reviewing these guidelines, always seeking to be inclusive."
World Rugby Transgender Policy 2020
World Rugby has made the transgender guidelines available online and said in a statement that they  announced their policy "following a comprehensive, collaborative and transparent review of its existing guidance."
In addition, the global governing body said "As with many other sports, the physiological differences between males and females necessitate dedicated men's and women's contact rugby categories for safety and performance reasons.
Given the best available evidence for the effects of testosterone reduction on these physical attributes for transgender women, it was concluded that safety and fairness cannot presently be assured for women competing against transwomen in contact rugby."
A Working Group to investigate the topic was chaired by Dr. Araba Chintoh, a former member of Rugby Canada's Board of Directors, who also played for Canada at the Women's Rugby World Cup in 2002.
What does this mean for transgender rugby players?
The new guidelines do not recommend that transwomen play women's contact rugby on safety grounds at the elite and international level of the game. All trans women will still be able to play non-contact rugby against women, however, it would be ok for transmen to play men's contact rugby.
Rugby Unions will be able to exercise flexibility on a case-by-case basis at the community level of the game, for which the unions are responsible, said World Rugby.
In summary, World Rugby is suggesting:
At the elite and international level, transwomen should not play women's contact rugby.
Transmen can play men's contact rugby.
Unions to decide at a grassroots level for allowing transgender players to play contact men's and women's rugby.
The BBC reports that the announcement by World Rugby been criticised by "LGBT charity Stonewall, while some women's rights and gay rights campaigners have welcomed the decision." Fair Play for Women thanked World Rugby "for not trading away women's safety".
World Rugby claims that "size, strength, power and speed are crucial for both risk and performance, but do not preclude national unions from flexibility in their application of the guidelines at the domestic/community level of the game. Transmen are permitted to participate in men's contact rugby."
World Rugby has also said it would continue to review this and make "funding and support available for more rugby-specific transgender research to further inform injury risk."
USA Rugby and Rugby Canada has already objected to any banning of transgender players before World Rugby announced the latest policy on October 9th 2020.
Laws on transgender rights in Asia
In a report on transgender rights by the IGLA World, the Trans Legal Mapping Report suggests" 96 countries have processes to allow trans people to change gender legally. But crucially, only 25 are described as not having prohibitive requirements."
In addition, the report says thirteen countries live "under specific laws that criminalise them, punishing them with prison, corporal punishment and, where anti-gay laws are also used against trans people, even death."
In Asia Rugby represented countries, these laws of criminalisation against transgender people apply in:
Brunei
Indonesia
Jordan
Kuwait
Lebanon
Malaysia
United Arab Emirates (UAE)
There has been no response from Asia Rugby on the rulings from World Rugby, and the current Asia Rugby President and other senior members are from or based in the UAE, it will be interesting to see how they respond.
World Rugby Stories
---
Trending Now