2021 World Rugby Women's Executive Leadership Scholarships
---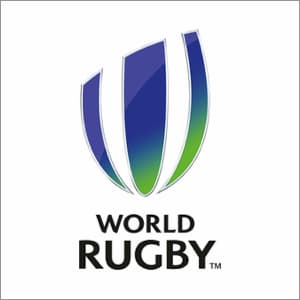 World Rugby has confirmed the twelve recipients of the 2021 World Rugby Women's Executive Leadership Scholarships on International Women's Day – two of which will go to Asian representatives.
Nahid Biyarjomandi (Iran) and Sarah Abd Elbaki (Syria) were both confirmed among the dozen women named by the sports governing body on March 8th 2021.
Biyarjomandi is Iran Rugby's Head of Women's Rugby Development – and was one of the original Unstoppables announced by World Rugby in 2019.
Abd Elbaki is the captain of her country in rugby, and works as Syria Rugby's Head of Women's Rugby Development, as well as being is an assistant coach for the men's national team – and a referee!
Asia Rugby President Qais Al Dhalai said: "A well-deserved congratulations to Nahid and Sarah on being awarded Women's Executive Leadership Scholarships for 2021, they are truly leaders within their respective unions and Asia Rugby in general."
Some of the previous Asian recipients include:
Ada Milby – Elected President of the Philippine Rugby Football Union
Viengsamai Souksavanh – Appointed Chief Executive of Lao Rugby Federation
Doris Chow (Hong Kong): Chairwoman of the Hong Kong Women's Rugby Committee
Rasika Warakagoda (Sri Lanka): Council member of Sri Lanka Rugby
Karina Soerjanatamiharja (Indonesia): Head of Women's Rugby Indonesia, First Deputy Chair of Women's Advisory Committee at Asia Rugby and Asia Rugby Women's Rugby Development Award 2019 winner.
You can read more about the Asian recipients in 2020 here.
World Rugby Chair Sir Bill Beaumont today said: "We are fully committed to advancing women in leadership positions in rugby, and this is a key initiative that will have a significant impact on the future growth of our sport.
Our 2021 recipients will follow in the impactful strides of the programme's alumni, who have progressed to achieve great things as leaders in our sport. I would like to congratulate all of our Executive Leadership Scholarship recipients for 2021."
2021 World Rugby Women's Executive Leadership Scholarships
Aligned to #IWD2021's theme of #ChooseToChallenge, World Rugby awards each successful candidate with a £10,000 grant to support professional development.
Twelve new Executive Leader Scholarship recipients confirmed in 2021.
World Rugby investment to date is almost £500,000.
Forty-nine global recipients have been awarded scholarships since 2018.
The programme directly delivers on World Rugby's women's strategic plan.
World Rugby General Manager of Women's Rugby Katie Sadleir added: "One of the real success stories of the Executive Leadership Scholarships is not only how the programme has proven it can propel and accelerate women into leadership positions in rugby, but also the organic emergence of a connected, global network of leaders and future women in rugby leaders, where they can seek guidance, knowledge share and importantly celebrate professional successes, no matter how big or small.
We are looking forward to working and supporting this year's scholarship group as they continue with their professional development aspirations."
Recipients of the World Rugby Women's Executive Leadership Scholarships also benefit from "informal mentoring and are connected with inspirational leaders, both male and female, from the wider global rugby family."
Find out more Asian rugby news
---
Trending Now